In an effort to reduce overhead expenses, increase profitability at its retailers, and closely compete with EV market leader Tesla, Ford is laying some ground rules. At the National Ford Dealer Meeting, the automaker announced that its almost 3,000 dealers would need to spend upwards of $1 million on modifications in order to sell all-electric vehicles.
However, monetary investment is not all it takes to qualify. Ford also requires that dealers have or provide the following:
— Specialized EV teams
— EV charging infrastructure
— Public DC fast chargers
— Transparent, non-negotiable pricing set by the dealer and monitored by Ford
— Remote delivery available to all Model e customers 
Joining us on CBT Now to discuss this development and the potential impact dealers face, is auto industry expert Mike Maroone, the CEO of Mike Maroone Auto, former President and COO of AutoNation.
Since the company spun off its all-electric vehicle business earlier this year into a distinct subsidiary known as Ford Model e, there has been debate over Ford's ambitions to market EVs. According to CEO Jim Farley, the manufacturer and its dealers must reduce expenses, boost profitability, and provide better, more reliable consumer sales experiences.
Maroone says that before the meeting, many Ford dealers were anxious to find out what Ford's commitment to the future of the franchise. But he explains that those fears were put to rest after the presentation and reassurances from Ford executives.
"It was one of the best OEM meetings I've ever attended," says Maroone. "I thought the Ford team did a great job articulating the vision. I think people were relieved, motivated, and excited."
The best part of the deal, from Maroone's perspective, is that Ford gave dealers a choice of whether or not to opt in. The monetary investment, he says, is really all about the charging stations. 90% of the investment fee is for two high-speed charging stations—one for internal use and one that is guest-facing. Maroone explains that he doesn't find the investment too daunting, especially because the criteria is rational, and he had a choice in the matter.
"Tesla has a dominant position, but Ford is really just getting started. I think we see the cadence of products that are coming from Ford and the commitment to EVs is very impressive. But equally as impressive is the commitment to the internal combustion engine. I think that was another dealer fear, and there's a robust commitment there to support the Ford lineup," states Maroone.
The decision-making period for Ford dealers ends on October 31 for a 2024 start. The investment-making period runs through the end of the year. However, dealers can defer their decision for three years and start in 2027.
---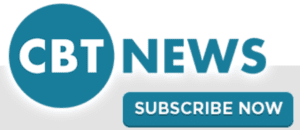 Did you enjoy this interview with Mike Maroone? Please share your thoughts, comments, or questions regarding this topic by connecting with us at newsroom@cbtnews.com.
Be sure to follow us on Facebook, LinkedIn, and TikTok to stay up to date.
While you're here, don't forget to subscribe to our email newsletter for all the latest auto industry news from CBT News.