On today's show, we're very pleased to welcome Tony Harb, CEO of the independent dealership, Just Better Cars in Roseville, Calif. Harb joins us to discuss his partnership with VettX, the popular private party used-vehicle acquisition platform.
Like all dealers with used-car departments, Harb spends a lot of his time working with managers to source vehicles from auction or from third-party sellers. Buying cars from auction can be time-consuming and difficult logistically. Especially, when dealers don't know exactly what they are getting 100% of the time. So, Harb supplements his inventory using third-party sellers. Harb has been acquiring cars off the street for 12 years, and it has really helped him get the right cars, at the right price, at the right time.

For the dealers that are watching that don't see the importance of buying private party, Harb says that his profit margins are higher on these vehicles, and he has fewer surprises.
He says, "If you're willing to put the work in, I think the benefits of getting cars off the street far out weight hunting the auctions down for the right vehicle."
In order to better source third-party vehicles, Harb and Just Better Cars work with VettX. After working in this space for 12 years, Harb concedes that VettX is his company of choice when it comes to third-party vehicle acquisition. The reason being, that VettX does a lot of the legwork upfront. As an independent dealer, Harb can save on inventory acquisition labor, and use VettX's platform instead.
"VettX does a good job of sitting down with dealers beforehand and figuring out what their market is," says Harb. "From there, they put a game plan together and they go after these cars. They connect with the sellers, they ask all of the pertinent questions, and get a feel for the condition. Then they vet that car for me so that when they serve it up to me, I've got a warm customer ready to transact at a price that we agree, makes sense."
---
Did you enjoy this interview with Just Better Cars CEO Tony Harb? Please share your thoughts, comments, or questions regarding this topic with host Jim Fitzpatrick at jfitzpatrick@cbtnews.com.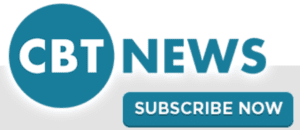 Be sure to follow us on Facebook and Twitter to stay up to date or catch-up on all of our podcasts on demand.
While you're here, don't forget to subscribe to our email newsletter for all the latest auto industry news from CBT News