While emerging from the financial crisis in 2008, the Obama administration, which included president-elect Joe Biden, announced its goal to have 1 million electric vehicles (EVs) on U.S. streets by 2015. However, in January 2016, Reuters reported that despite more EV models being manufactured, this goal had not nearly been met and only about 400,000 EVs had been sold. During his time in office, President Trump has scaled back fuel economy standards and other environmental regulations, but Biden is expected to re-implement many of them as well as find ways to get more EVs on the road.
There is no shortage of pushes to move to EVs, with California's Governor Newsom even announcing a mandate stating gas-powered vehicle sales will be totally banned in the state by 2035. While this is worrisome to many seeing as EVs currently make up a tiny 2% of auto sales, manufacturers are starting to put a higher importance on them, too. Honda has placed an emphasis on the creation of EVs and hope to have two-thirds of its vehicles be zero emission vehicles by 2030. Bentley has also announced it is aiming to start offering hybrid options within the next few years and eventually have an all-electric line by 2030.
According to Biden's climate plan on his website, he states his administration will "develop rigorous new fuel economy standards aimed at ensuring 100% of new sales for light- and medium-duty vehicles will be electrified." Biden's plan is to have over 500,000 EV charging stations throughout the country and is expected to play around with or expand tax credits to those who purchase EVs, similar to what was done during the Obama era.
General Motors has expressed support for the incoming administration, with GM executive Ken Morris stating, "We're looking forward to working with the Biden administration in support of policies that will foster greater adoption of EVs across all 50 states and encourage investments in R&D and manufacturing." Ford has also said it hopes they will "pursue policies that encourage U.S. manufacturing, sustainability, and global economic stability."
So what does this mean for dealerships? Some manufacturers (e.g. Rivian, Tesla) already sell their EVs directly to consumers and bypass franchise dealerships altogether, and a possible increase of this causes some to believe this would lead to loss of customers for dealerships; however, as long as the market remains fair and those direct-to-consumer companies are not given unique incentives, it may not make much of a difference seeing as most automakers are working on improving existing EVs and creating new ones.
If Biden does end up slashing the oil and gas industry as some expect, gas prices could potentially rise to $4.00/gallon and beyond in certain places like they were at one point, perhaps providing a larger incentive for consumers to switch to EVs, so dealerships will have to prepare for a surge of EV sales if that happens. Of course, the amount of people who switch to EVs may partially depend on what the pricing of an EV charging station is. Current pricing is either free or set by networks or property owners who have the power to raise their prices if they wish.
Dealerships will need to train salespeople on both the technology and the tax credits to be more knowledgeable about EVs, which will help their sales. The service lane will also have to adjust if more EVs are sold. EVs don't need the same types of maintenance (e.g. oil changes), so EV maintenance training will have to be implemented throughout dealerships. As EVs advance, it seems more like technicians are working on computers as opposed to getting their hands dirty working on cars.
As the push towards EVs and other progressive, eco-friendly measures increase, the next few years will undoubtedly be critical to the auto industry and dealerships will have to adjust their sales and service practices to stay afloat in the industry.
---
Did you enjoy this article from Kimberly Hurley? Read other articles from her here.
Be sure to follow us on Facebook and Twitter to stay up to date or catch-up on all of our podcasts on demand.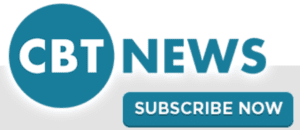 While you're here, don't forget to subscribe to our email newsletter for all the latest auto industry news from CBT News.