Through a collaborative effort, one dealership in San Angelo, TX has donated a new vehicle to a retired U.S. Air Force Staff Sergeant wounded in combat. The donation is through an initiative by the Military Warriors Support Foundation and their Transportation4Heroes program.
The recipient, Staff Sgt. George Campbell, was wounded in Iraq during a deployment in June 2005. For his injuries, Campbell received the Purple Heart and was retired from duty after 17 years of service. He's also the recipient of several other awards for service and heroism including the Air Force Organizational Excellence Award with one Oak Leaf Cluster and the Air Reserve Forces Meritorious Service Medal with an Oak Leaf Cluster.

In collaboration with Wells Fargo and the Military Warriors Support Foundation, Campbell received a brand new 2020 GMC Terrain from Mitchell Buick GMC in San Angelo.
Upon receiving the SUV on Nov 5, Campbell said, "Now the boys and I can travel back and forth to West Virginia to see my dad and their grandad and we won't have to worry. We have a solid vehicle now. It will give us a little more freedom to do what we want to do."
Worthwhile Causes Supported by the Non-Profit
Through their Transportation4Heroes program, Military Warriors Support Foundation is helping veterans get back to civilian life with a little less stress. Vehicles are awarded payment-free to vets injured in combat and to spouses of those who didn't make it home. In addition to the vehicle, recipients are provided a year of family and financial mentoring, according to their website. Priority is given to Purple Heart recipients.
Director of the Military Warriors Support Foundation's Skills4Life program, David Dougherty, said, "We're a non-profit organization that started 13 years ag. "Our founder, (Ret.) Lt. Gen. Leroy Sisco, saw that there was a need to support our families as they transition out of the military and restructure themselves into civilian life in their communities. The Transportation4Heroes program is a newer program and we are excited about it."
But it's far from the only program they offer. Through MilitaryWarriors.org, used vehicles can be donated through their Vehicles4Heroes initiative. With Homes4WoundedHeroes and Homes4GoldStars, the Military Warriors Support Foundation awards homes to veterans injured in combat mortgage-free along with three years of mentoring. Around 900 homes have been awarded payment-free to date.
Other initiatives include:
Skills4Life that offers vets an opportunity for peer-to-peer mentorship through fishing, hunting, and golf,
Leadership4Life to develop a life plan through a two-year program,
And Apartments4Heroes, a 1-year lease payment-free in an apartment complex for vets wounded in combat.
The organization is also getting ready to launch a new program called H.O.P.E.4Heroes aimed specifically at female veterans.
From everyone at CBT News, thank you to everyone who has served in the Armed Forces in the pursuit of freedom!
---
Did you enjoy this article from Jason Unrau? Read other articles from him here.
Be sure to follow us on Facebook and Twitter to stay up to date or catch-up on all of our podcasts on demand.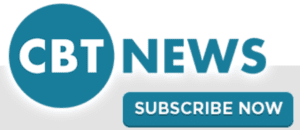 While you're here, don't forget to subscribe to our email newsletter for all the latest auto industry news from CBT News.