On Wednesday, California's Gov. Gavin Newsom announced a remarkable plan for the state to ban sales of all new vehicles powered by fossil fuels. An executive order puts a definitive timeline on phasing out gas-powered vehicles in 15 years. 
Newsom emphasized the executive order's importance by signing the document on the hood of a Ford Mustang Mach-E, set to arrive at dealerships this fall. 
"This is the most impactful step our state can take to fight climate change," Newsom said. "For too many decades, we have allowed cars to pollute the air that our children and families breathe. Californians shouldn't have to worry if our cars are giving our kids asthma."
Advertising Partner

The executive order does not specify that incumbent models will be EVs, but rather that they will be ZEVs, or zero-emissions vehicles. Newsom said California aims to achieve zero emissions and will take an "agnostic approach" in terms of technology required to meet the goal.  
Carmakers on Board
While almost all car manufacturers have products and technology in the works to achieve net-zero emissions, California's governor made reference to six by name in Wednesday's announcement. Volvo, BMW, Volkswagen, Honda, Tesla, and Ford were all singled out as leaders in the drive toward clean energy in automotive. 
The Mustang Mach-E was ultimately chosen as the vehicle on which the executive order was signed, and purposefully so. Newsom said, "We're going to pick the Ford because we appreciate Bill Ford's leadership" in pushing forward electrified technology. 
California a Trendsetter for Automotive Industry
The expectation from Wednesday's executive order and very public signing is that other states will follow California's lead. Of the typical 16 million new vehicle sales in the nation annually, California accounts for around 2 million of those units. In 2019, zero-emissions vehicles comprised 8% of retailed new models in the state, and it continues to climb.
As a trendsetter in automotive, California has long set the stage for emissions rules across the nation. California Air Resources Board (CARB) has been instrumental in setting the leading standards in fuel consumption and emissions levels that are often adopted industry-wide. The adoption of NOx standards for passenger cars is what led the way to the development and implementation of catalytic converters worldwide. 
Diesel-powered vehicle regulations on particulate matter and OBD implementation have all begun in California.  
An Obvious Sign for the Auto Industry
Headlines have been increasingly EV or clean energy related in recent months. New model announcements are heavily weighted toward EVs like the Volkswagen ID.4, Tesla's expectation to develop batteries at a lower cost, and a focus on electrified startups like Nikola. 
COVID-19 has provided an opportunity for monumental change, and reduced emissions are often highlighted as a positive side effect on the environment. NOx levels decreased by more than 25% during the shutdowns, highlighting an ability to change the impact on the environment.
The order does not force owners of gas-powered vehicles to get rid of them, nor does it restrict the sale of fossil fuel models on the used car market. It could take years after the 2035 deadline for ZEVs to be predominant on the roads as gas and diesel vehicles phase out. However, setting the target is the first step. 
"If you want to reduce asthma, if you want to mitigate the rise of sea level, if you want to mitigate a loss of ice sheets around the globe, then this is a policy for other states to follow," Newsom said.
---
Did you enjoy this article from Jason Unrau? Read other articles from him here.
Be sure to follow us on Facebook and Twitter to stay up to date or catch-up on all of our podcasts on demand.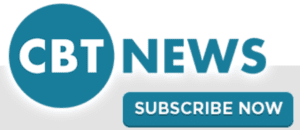 While you're here, don't forget to subscribe to our email newsletter for all the latest auto industry news from CBT News.