On this episode of Auto Marketing Now, auto marketing expert Brian Pasch discusses the growth of digital retailing and its impact on marketing optimization. Pasch has written two books to help dealers adjust their marketing and website presence to open opportunities for frictionless selling.
Pasch begins the show by discussing the explosion of digital retailing across the retail automotive industry. As digital retailing has grown, dealers have had to improve their presence online to build better leads. Pasch reminds dealers to set up Google Analytics to track the progress of marketing campaigns and the effectiveness of digital retailing tools. He says that dealers should prioritize goals within Google Analytics to see how well the marketing strategy is working. 
"It's important to know the outcomes of consumer engagement with your website," said Pasch, "And if your digital retailing tool has no ability to record what consumers are doing then aren't you flying blind?"
Advertising Partner

When dealers install digital retailing tools on their website, they are effectively putting new conversion tools on the website. For this reason, dealers must implement conversion trackers to ensure nothing is overlooked in the retailing process. Dealers can then get a full picture of the effectiveness of their marketing outcomes.
Pasch gives dealers some homework to complete to improve their marketing strategy. First, he tells dealers to set up Google Analytics, if they haven't already done so. Next, he tells dealers to find the primary view for analysis. Lastly, dealers should examine the goals that are in the primary view to ensure they line up with the marketing outcomes the company wants in 2021.
Pasch concludes the show with his email grab-bag segment. One marketing manager wrote to Pasch saying that he or she was still struggling to set up Google My Business. He encourages the marketing manager not to give up when dealing with frustrations on Google My Business. He says that marketing managers can set up chat sessions with Google to sort through difficulties with the system.
Brian Pasch has over 20 years of marketing expertise in the public sector. He founded PCG Digital Marketing in 2005 to help retail automotive professionals with digital marketing strategies, and PCG Consulting in 2012 to offer comprehensive marketing services. He is also the best-selling author of several books including, the recently released Remote Retailing Blueprint.
---
Did you enjoy this episode of Auto Marketing Now with Brian Pasch? Please share your thoughts, comments, or questions regarding this topic at newsroom@cbtnews.com.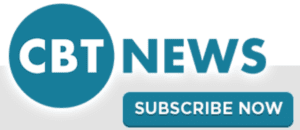 Be sure to follow us on Facebook and Twitter to stay up to date or catch-up on all of our podcasts on demand.
While you're here, don't forget to subscribe to our email newsletter for all the latest auto industry news from CBT News.