Welcome to another edition of Inside Automotive with anchor Jim Fitzpatrick. We're joined by Jennifer Suzuki, President of eDealer Solutions, acclaimed sales trainer, and NADA Dealer Academy guest instructor on today's show.
Getting your service customers in the store with scheduling is tough, but you want to make money doing it. When discussing these challenges, Suzuki said, "Fixed ops is off the chain. It is busier than I have ever seen, which we know why it is that way right now. There is a lot more internal work, processing, and used cars, making it difficult for more people to get an appointment. There's a back order of parts. All these things come together and create storms."
So how do dealerships combat this? If you're looking for excellent service, you need to find a team that focuses on connecting with people. It may sound simple, but making an effort to connect with customers can really make a difference. A smile goes a long way, and it can make a significant impact on customer satisfaction. When you're looking for a team to service your vehicle, look for one that takes the time to get to know you and your needs. A personal touch can make all the difference and help you feel confident that you're making the best decision for your car. That's going to impact CSIs and write-ups. Service advisors need to stand out; you need to see people as more than a number. It would be best to let them know why you're the best shop for them to be at, and being personal helps that goal.
Skipping steps in the checklist process will affect profitability as well. Servicing vehicles under the hood and not mentioning the tires that need replacing or not following up with customers when they ask for a quote are potential scenarios that will result in customers going to an outside service center. Ultimately, that's leaving money on the table. Customers will remember that, and it can be a mark against you.
Technician shortages have also been a challenge for dealerships, as cars are getting more complex. To find employees, due diligence is required. It is crucial to show potential technicians that this is a long-term career path with many growth opportunities. Additionally, dealerships must be careful not to let their current team develop poor habits. These times won't last forever, and those who weren't prepared will be sorry when they're over.
Suzuki offers a "Service-to-Sales Class" as an eight-week program in the greater New York area focusing on converting service customers to sales. Dates of training are September 1,8,15,29, and October 6,13,20,27.
On Fridays, Suzuki also teaches sales teams workshops that focus on how to prospect and go after those used car sales and client retention methods. More information is available at www.jennifersuzuki.com.  
---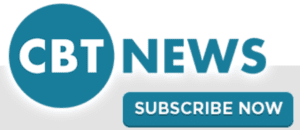 Did you enjoy this interview with Jennifer Suzuki? Please share your thoughts, comments, or questions regarding this topic by connecting with us at newsroom@cbtnews.com.
Be sure to follow us on Facebook, LinkedIn, and TikTok to stay up to date.
While you're here, don't forget to subscribe to our email newsletter for all the latest auto industry news from CBT News.