Since Ford separated its electric vehicle business earlier this year into a subsidiary known as Ford Model e, there has been much debate over Ford's plans to sell EVs. There was speculation that the automaker might take a direct-to-consumer sales approach, however, at the National Ford Dealer Meeting, CEO Jim Farley announced that its almost 3,000 dealers could come along for the ride…if they choose to.
Joining us today on CBT Now to walk us through Ford's new standards and what this move means for their dealer network and customers is Marin Gjaja, Chief Customer Officer for Ford Model e.
In the years leading up to and during the pandemic, technology reshaped how customers shop, buy, and own vehicles. That's a combination of the digital technology that customers interface with every day in terms of eCommerce and the transition of propulsion technology to electric. In light of this, Ford is asking dealers to adhere to five standards that the company thinks will change the shopping and ownership experiences.
1. Enroll specialized teams in training to become deep experts in the new technology, which will allow them to coach and support customers in their transitions
2. Install charging infrastructure for the dealership and public-facing DC fast chargers
3. Provide transparent, non-negotiable pricing that dealers commit to upfront and stays consistent throughout the car buying process
4. Go further in service operations and offer 100% remote delivery and pickup
5. Onboard customers with breakthrough digital experiences
Gjaja personally met with over 400 Ford dealers in the months leading up to this announcement. He gathered their input in developing these standards.
"Really, [the standards are] a reflection of some of the best practices that are already out there," says Gjaja. "But we're trying to raise the level across the board, and make sure all of our dealers are delivering on that best practice."
Over 90% of the monetary investment required (up to $1.2 million) is for the charging infrastructure which is necessary to operate a dealership that sells EVs. Many dealers are already equipped with chargers. Likewise, the remaining standards are best practices that dozens, if not hundreds, of dealers implement. And these practices are a reflection of how consumers want to shop, buy, and own their vehicles.
Regarding transparent, non-negotiable pricing, the new vehicle supply crunch has demonstrated that customers are willing to pay MSRP or higher for vehicles and skip haggling altogether. This type of pricing strategy saves the consumer enormous amounts of time.
"We are the ones that have to lead the way. We have to step up and lead, and show the way for our customers and for our dealers. The good news is our dealers have largely received it and said 'this seems fair—this seems appropriate.'"
It was important to Ford to give dealers the choice when it comes to selling EVs. They can choose from two certification windows, one in 2024 and the other in 2027. They can also choose from two tiers of certification depending on their preferred investment level.
---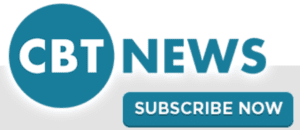 Did you enjoy this interview with Marin Gjaja? Please share your thoughts, comments, or questions regarding this topic by connecting with us at newsroom@cbtnews.com.
Be sure to follow us on Facebook, LinkedIn, and TikTok to stay up to date.
While you're here, don't forget to subscribe to our email newsletter for all the latest auto industry news from CBT News.