Today's Featured Interview:
CBT News Market Update: Jonathan Banks, J.D. Power & Len Short, LotLinx
Looking at the SAAR for July, auto retail came in at 14.5 million, higher than the initial projections of 14.3. This week, new car sales sat at 290,712 a 6.8% drop from this time last year. On the other hand, used car sales reported 231,488 units sold, a strong 15.4% jump from last year. On this week's episode of the CBT News Market Update powered by LotLinx, we get into this data and more with Len Short, Chairman and CEO of LotLinx, and Jonathan Banks, Vice President and GM of Vehicle Valuations for J.D. Power. Watch the full segment here.
Top Headlines: 
Due to growing concerns from the COVID-19 outbreak, many public transit commuters have become more interested in driving a personal car to lower their risk. However, New York City Mayor Bill de Blasio recently spoke out against this. De Blasio urged New Yorkers to not buy cars during his press conference last Thursday. The mayor also claimed that commuters shouldn't fear public transportation since the number of new COVID cases in the city has dropped to one percent.
Source: AMNY
Used-cars are quickly replacing low-end new vehicles among entry-level car buyers. According to Kelley Blue Book data, the average price paid for a new vehicle is $39,000. Due to this steep incline in new-vehicle value, first-time buyers are being encouraged to look on the used lot. Many first-time buyers are more interested in used trucks and SUVs instead of budget-friendly new sedans. This has caused many brands such as Honda, Ford, and GM to discontinue several of their subcompact models.
Source: Bloomberg
AAA suggests that driver-assistance technology shouldn't be completely trusted just yet. During a series of tests, AAA researchers found that the driver-assistance would disengage every eight miles, encountering real-life situations the system was not equipped to handle. The researchers said the systems are far from 100 percent reliable and should be closely monitored as more automakers explore auto-pilot technology.
Source: Reuters
News Stories & Opinion: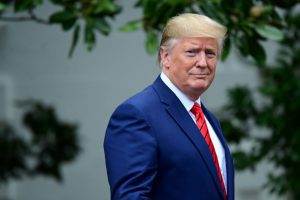 Trump Announces Tariff on Canadian Aluminum, Heating Up Trade Dispute
On Thursday, August 6th, President Donald Trump announced the United States would be re-imposing 10 percent tariffs on aluminum imports from Canada. The highly controversial announcement comes just five weeks after the US-Canada-Mexico Agreement went into effect, replacing the old North American Free Trade Agreement. After initially imposing the tariffs on aluminum and steel in 2018, they were only rescinded in 2019 after the terms of the new USMCA agreement were settled. However, Trump retained the right to re-impose tariffs on imported raw materials if it was deemed there was a spike in metal imports. Read More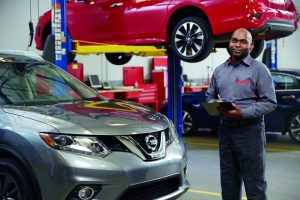 Is Cost or Affordability the Reason for Declined Service Repairs?
According to NADA Data 2019, revenue in dealership service departments is steadily growing statistic. Between 2013 and 2019, dealerships' total service and parts sales have increased from $42.3 billion to $62.5 billion US. The average customer-pay repair order sits at $311.Two out of three car owners find it increasingly difficult to find a trusted mechanic for their cars, citing 'recommending unnecessary services' and 'overcharging for services' as the top two reasons for their mistrust. However, there seems to be confusion between whether dealerships charge too much, or the repairs exceed a customer's affordability. Read More
---
Did you enjoy today's automotive newscast? Please share your thoughts, comments, or questions regarding this topic with host Jim Fitzpatrick at jfitzpatrick@cbtnews.com.
Be sure to follow us on Facebook and Twitter to stay up to date or catch-up on all of our podcasts on demand.
While you're here, don't forget to subscribe to our email newsletter for all the latest auto industry news from CBT News.