On Thursday, August 6th, President Donald Trump announced the United States would be re-imposing 10 percent tariffs on aluminum imports from Canada. The highly controversial announcement comes just five weeks after the US-Canada-Mexico Agreement went into effect, replacing the old North American Free Trade Agreement.
After initially imposing the tariffs on aluminum and steel in 2018, they were only rescinded in 2019 after the terms of the new USMCA agreement were settled. However, Trump retained the right to re-impose tariffs on imported raw materials if it was deemed there was a spike in metal imports.

Standing at the podium at a Whirlpool factory in Ohio, President Trump said, "Earlier today I signed a proclamation that defends American industry by re-imposing aluminum tariffs on Canada…because the aluminum business was being decimated by Canada – very unfair to our jobs and our great aluminum workers."
Canada Vows Dollar-for-Dollar Retaliation
Within a few short hours, Canada's Prime Minister, Justin Trudeau, vowed to impose their own tariffs on U.S. products being imported into Canada. In previous trade disputes, Canada had responded with their tariffs on items produced in Republican-represented districts, making strong partisan ties to the financial repercussions. It's unclear if this is the same tactic they will use for the most recent aluminum tariff.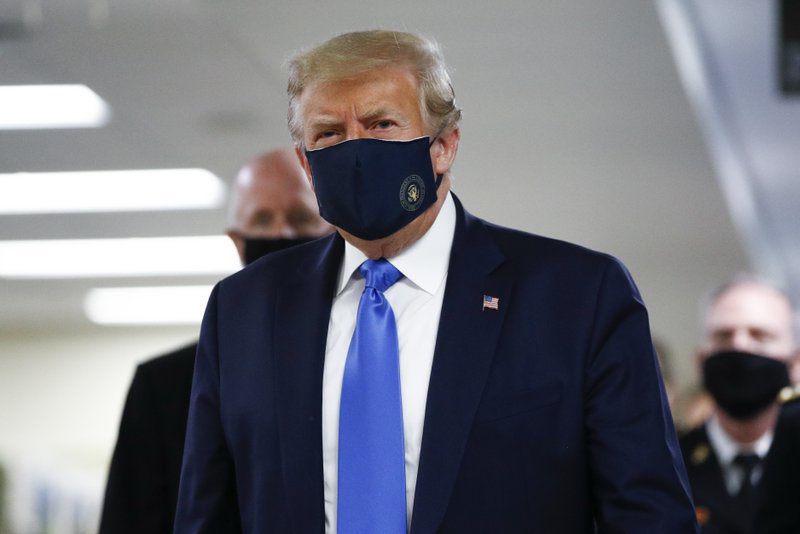 Deputy prime minister Chrystia Freeland said, "In the time of a global pandemic and an economic crisis, the last thing Canadian and American workers need is new tariffs that will raise costs for manufacturers and consumers, impede the free flow of trade, and hurt provincial and state economies."
Where Aluminum is Going
Since the tariffs were lifted last year, Canadian metal imports to the U.S. have steadily climbed. However, there's a debate about whether that constitute a 'surge' or if the imports are within the normal scope. Although aluminum imports from Canada are higher than in 2019, they are below levels seen in years previous to the 2018 tariffs.
Defending the increase in exports, Canadian aluminum producers say they aren't 'dumping' cheap aluminum in the U.S. but rather sending it to the United States for storage. Demand has decreased due to COVID-19. Backing that claim are statistics from the Aluminum Association of Canada that show exports decreased by 16 percent in June and 40 percent in July.
15 of the largest aluminum producers in the world wrote to the Trump administration in June as the debate raged, arguing that tariffs were unwarranted. The letter said, "Fully 97 percent of U.S. aluminum industry jobs are in mid-and-downstream production and processing. These jobs depend on a mix of domestic and imported primary aluminum, including from countries like Canada."
Manufacturing and Retail Pay the Price
Unfortunately, the real losers in the tariff battle are the producers and end-users. The United States only produces one-sixth the amount of aluminum it requires for manufacturing and heavily relies on imports. With lower levels of aluminum flowing into the States and prices higher, it puts undue stress on plants to keep up, and increases their manufacturing costs.
Those costs obviously trickle down to the consumer. For products that contain a high percentage of aluminum – automobiles, for example – it can increase the purchase price by hundreds of dollars.
As COVID-19 continues to wear on the economy and the average new car selling price is at an all-time high of over $36,800, tariffs could be a factor for the bubble to burst.
---
Did you enjoy this article from Jason Unrau? Read other articles from him here.

Be sure to follow us on Facebook and Twitter to stay up to date or catch-up on all of our podcasts on demand.
While you're here, don't forget to subscribe to our email newsletter for all the latest auto industry news from CBT News.