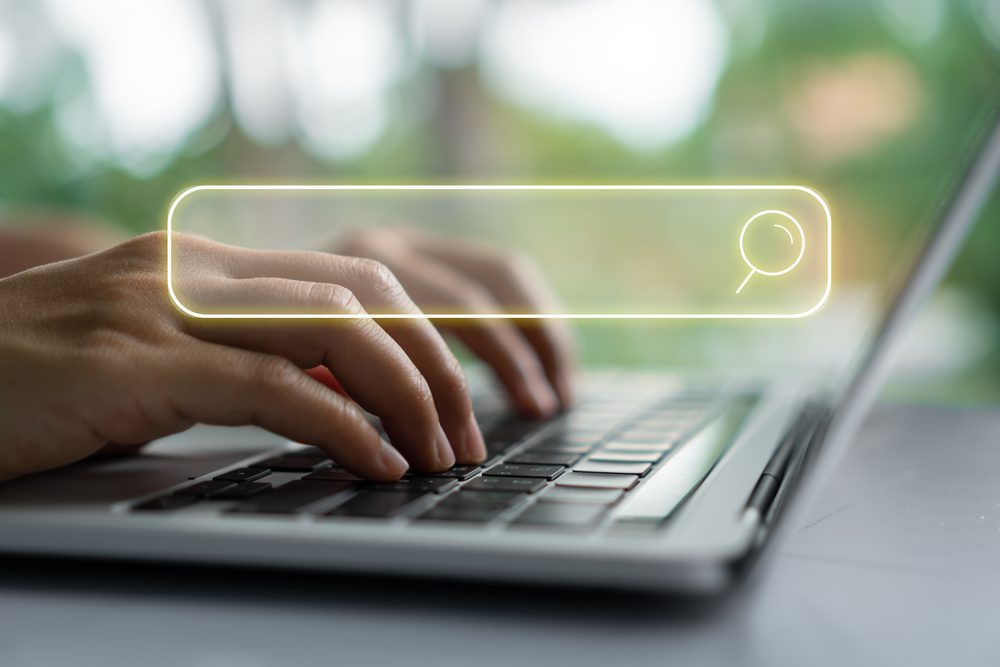 Just like continued education on sales techniques and learning new service protocols for EVs, updating your SEO knowledge is essential. And before we look at some things you can do to educate yourself, it's also important to consider bringing in an expert to help you.
Search Engine Optimization isn't something you can do once and leave it alone – it has to be maintained and evolve when necessary. SEO helps your dealership because it:
Can rank you higher in searches than your competitors
Can increase organic traffic (you don't pay to get them) to your website
Can raise awareness to your target market and sales area
Before continuing, let's reiterate the importance of organic traffic. Organic traffic is what you want to increase when doing inbound marketing and comes from people searching, in this case, a dealership.
Organic traffic doesn't include paid search, pay per click, or any display ads you're doing, and good SEO practices drive it. So, the higher you rank for competitive keywords, the better your traffic.
Creating content, cleaning up your website SEO, adding search terms, and doing competitive research will increase your SERP (search engine ranking). However, it takes patience and is a digital "long game." So, what are some opportunities you have to see improvement over time?
1. Research your competition
Keyword research is essential and the foundation that will drive your SEO optimization. Although more complicated, it's looking at keywords used by your competitors and incorporating them into your site. You'll also need to do keyword research on any consumer trends your target market has. If you want to start the work yourself, SEMRush is an excellent tool.
2. Optimize keywords
Chances are, if you look at your product images and logos, you'll have names like "photo1.png" or something like "0731885l38351184.png" and "logo.jpg." It's funny because it's true, and you're not the only one. If you search your OEMs website, you'll find similar names. So, why is this a problem?
When you don't do a simple SEO practice like naming, you're giving up free money when you don't label your pics or logos. For instance, something as simple as "2022 Nissan Rogue SE Blue_Dealership Name_Location.png" can improve your ranking. People may search for a 2022 Nissan Rogue SE Blue, and they'll find your photo if you've named it. But no one ever searches for "photo1.png" when looking for a car.
Other considerations include adding appropriate keyword phrases to your content, including blogs with meta descriptions and title tags. As previously mentioned, if your eyes glaze over at those terms, grab a professional like LA SEO. Doing your own work might be the equivalent of your customer working on their twin-turbocharged V6 — it won't be pretty and will cost more to clean up the mess.
3. Create content
Your website has content about the dealership, vehicles, service or parts department, pickup and delivery, and service loaner programs. But do you have a blog with vehicle test drive reviews, how to operate infotainment systems or the benefits and types of driver-assist systems?
Information that helps the customer make a decision or compare products is vital. They're looking for it and providing answers to their search queries will boost your traffic and rankings over time.
4. Building backlinks
Everything mentioned will work better if you use an SEO agency, but assistance is essential when building backlinks. A backlink is the digital equivalent of a personal reference. So, when your dealership is mentioned, or linked content is referenced, it links back to your website.
An example would be a fleet customer who purchased their vehicles from you and wrote a review for their company blog that links back to your site. Another example is the CEO or service manager writing on a topic for the local online news source.
Search engines see backlinks as indicators of quality content—especially when it's on a reputable site. Therefore, pages with more backlinks will rank higher on the search engine results page. This article from SEMRush provides expanded information for you.
SEO is almost free today
SEO is free in comparison to what you pay for advertising. So yes, you'll need to spend time working on it or pay someone to help, but the benefit is qualified traffic to the website and your dealership.
There's more to the process than what's been mentioned, but these recommendations can get you on the way. Of course, your mileage may vary, and the best results come by using a professional.
---
Did you enjoy this article from Steve Mitchell? Please share your thoughts, comments, or questions regarding this topic by submitting a letter to the editor here, or connect with us at newsroom@cbtnews.com.
Be sure to follow us on Facebook, LinkedIn, and TikTok to stay up to date.
While you're here, don't forget to subscribe to our email newsletter for all the latest auto industry news from CBT News.