What does the future hold for electric vehicles? BloombergNEF's Electric Vehicle Outlook 2022 paints an optimistic picture with its projection that electric vehicle sales will triple by 2025. Their latest report also discusses electrification, the mobility landscape, and EV adoption over the coming decades. Below we'll touch on a few key findings from the report and how this information can impact dealers. 
Where are we with electric vehicles now?
In 2021, the sales of electric cars and plug-in hybrids doubled to a record number of 6.6 million units sold, according to the International Energy Agency. They also revealed that more electric vehicles are sold each week than in the entirety of 2012. Continued technological innovations and government policy have likely led to an uptick in the accessibility of electric cars.
Bloomberg's Electric Vehicle Outlook builds on this information to show the lasting impact electric vehicles may have on the automotive industry, particularly how these cars can push us toward carbon neutrality (the balance between CO2 emitted and removed). 
China is currently leading the way in EV adoption
Currently, China is taking the lead on electric vehicle sales and establishing a foundation for widespread EV adoption. They are leading in the global sale of electric passenger vehicles and the number of public charging stations they've installed. Europe comes second in both benchmarks, while the United States takes third. 
Regarding the sale of electric passenger vehicles, the report noted that while China dominates, sales are also rising quickly elsewhere. The U.S. likely has more room to grow in sales and the installation of charging stations, with the latter a target of President Biden's electric vehicles charging infrastructure bill that aims to build 500,000 charging stations. 
Passenger vehicles are gaining in popularity — as evidenced by battery demand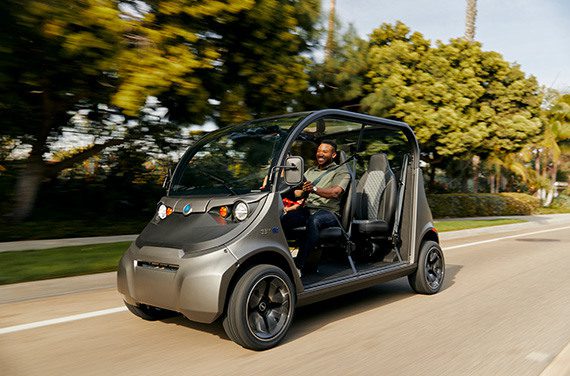 According to BloombergNEF's report, electric passenger vehicle sales represent 9% of EV sales (over 16 million units), while vans and trucks represent 1% of the fleet (slightly over 613,000 units). Buses and two and three-wheelers have 44% of electric vehicle sales, while the latter have 42% (representing around 685,000 units and over 274 million units, respectively). 
However, demand for electric passenger vehicles is gaining. Bloomberg NEF increased its projection for passenger car sales to 20.6 million in 2025 from the 14 million they predicted a year ago. Additionally, lithium-ion battery demand was also highest for passenger cars, an indicator that consumer sentiment for these vehicles is growing. 
Electrification is likely to become the norm 
Between today and 2050, the electric vehicle market opportunity is slated to rise to $53 trillion. Additionally, global electricity demand in that same year is projected to increase by 27%. This information solidifies what many may have suspected: electric vehicles are not a fad or a "flash in the pan" idea; they're here to stay. 
Another interesting takeaway from the study is that electric vehicles are significantly bypassing plug-in hybrids in sales. So, if you're deciding which alternative fueling to invest in, electric vehicles may be the best choice for meeting customers' demand for cars with alternative fueling options. 
What this means for dealers 
As initiatives like achieving carbon net neutrality and policies meant to increase the numbers of zero-emission vehicles sold take hold, the demand and sale of electric cars will likely continue to rise — possibly exponentially. 
So, continue to do any preparation needed to help customers navigate the electric car buying experience. That may look like offering training to your staff on electric vehicle technologies to help them offer a more comprehensive customer experience. 
On the other hand, that could be working with the F&I department to help them prepare for electric cars' unique maintenance and repair needs. Getting ready for these things can help you prepare for a shift in consumer preferences for electric cars.
---
Did you enjoy this article? Please share your thoughts, comments, or questions regarding this topic by connecting with us at newsroom@cbtnews.com.
Be sure to follow us on Facebook, LinkedIn, and TikTok to stay up to date.
While you're here, don't forget to subscribe to our email newsletter for all the latest auto industry news from CBT News.