When circumstances have forced society to limit personal interaction, small yet personal touches can make a huge difference in closing a sale. These interactions will be more frequent as customers begin to visit dealerships.
With that in mind, you can still be the personable, empathetic, and outgoing person you've always been. It may need a slight adjustment but, if used, can bring you success. Let's take a few minutes and visit some ways to engage the customer when they visit.
People Want to Be Remembered
According to a Chron article on name recall, "The real benefit in remembering names is the feeling conveyed to the other person that you care about, and they are important enough for you to call them by name. You'll not only send a good impression but also lay the foundation of making a friend."
Remembering someone's name doesn't only help you get a sale, but it serves as a foundation for making friends. If you train your memory as you repeat the customer's name and focus on a particular trait they have, you can aid our memorization skills. After they leave, just the simple act of writing the name down will assist in this.
Beyond that, you should continue the fundamental importance of asking questions and listening. Many instructors have said this truth, "We have one mouth, but we have two eyes and two ears. So, we should listen and observe twice as much as we talk."
And the truth is that customers want to know that you care more about them than their ability to buy a car. Most likely, you have the luxury of time to give them at the moment. Use it effectively so you can see what their actual transportation and life needs are.
Treat everyone the same
It's easy to make assumptions when someone comes in to look at a car. They may not look like a person in your target market, or they may be a couple and you assume that one is the primary buyer. This is an excellent time to check yourself. When partners are buying a car or don't fit the assumed target, please don't make assumptions on their interest, or their product knowledge. Please treat them with the same respect and offer the same time investment as you would with your best customers. This is also an excellent time to remind yourself of the importance of the following things:
 Don't criticize other makes or dealers. Your product and service should stand on their own.
Be considerate. It's easy to push a person to buy or try to qualify them as buyers, but this may be their first look. Giving them the time to go through a process
Stay interested. We can show boredom through our facial expressions and our body posture – even if we don't think we are. Stay curious and focused on the individual.
These may seem like little things, but small things lead to big sales when you do the little things well. Everyone wants to be valued, understood and cared for.
Always follow up
With customers taking a test drive by themselves at the dealership or by delivery of a car, it's easier than ever to get a phone number and email contact than it's ever been.
Before the person leaves, it's essential to set the expectation that you'll be following up with them. It may be to ask them to answer how they felt the visit went or answer questions about the car or purchase. Regardless, don't forget to follow up that day.
Following up with everyone should be a sales lifestyle habit. With the reliance on texts and emails, a phone call or written thank you note can be a difference-maker for a customer.
A Reset
As challenging as this past year has been, it's been an opportunity to reset some habits that had become destructive. It's been a good time to consider ways to be better at listening. And it's been a time to be more focused on other's needs. By using these rediscovered talents, it's possible that your car sales will be better than ever. Keep focused on the positive and it will encourage everyone around you.
---
Did you enjoy this article from Steve Mitchell? Read other articles on CBT News here. Please share your thoughts, comments, or questions regarding this topic at newsroom@cbtnews.com.
Be sure to follow us on Facebook and Twitter to stay up to date or catch-up on all of our podcasts on demand.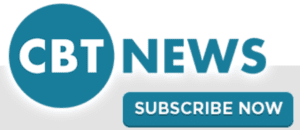 While you're here, don't forget to subscribe to our email newsletter for all the latest auto industry news from CBT News.