The past few years have been a challenge for all industries – I'd argue especially retail automotive. Shuttered showrooms, a boom in digital retailing, lack of new cars on the ground, and a pivot to selling pipeline and virtual inventory all changed the "normal" sales process. 
It's not surprising that our recent CDK Global Automotive Retail Friction Report revealed that 94% of the 303 dealers surveyed are reevaluating their sales process. It's a smart move to leverage CRM customizations to support new workflows. Your CRM can help facilitate and orchestrate the customer journey, manage leads across all channels, and uncover new sales opportunities. Here are three best practices for matching your CRM to the way you do business today. 
1. Lead management
Today's new challenge is how to respond to leads when you don't have any inventory. Many salespeople ignore these leads because they don't know what to say and/or are afraid of angering the customer. Of course, ignoring inquiries is a great way to anger customers. Instead, salespeople need help selling pipeline and virtual inventory. Customize email templates within your CRM that speak to the process of ordering "in demand" vehicles and also purchasing vehicles in your pipeline. Be sure to set customer expectations with clear timelines for when they can expect to take ownership. Determine a process for follow-up on these leads and make sure your CRM workflow matches the process. Communication channel and cadence will vary by dealership and brand. When a customer does build an order or put a deposit down on pipeline they'll expect regular updates so make that part of your CRM workflow. 
2. Intelligent insights
The breadth and depth of CRM reports can be overwhelming. Don't get buried in data. Customize reports to fit your specific needs. You can tailor reports by adding or removing fields, specifying employees or departments, applying filters, and more. Productivity reports are especially important today as salespeople grapple with new ways of doing business. Customize User Performance Reports and User Activity Completion Reports to measure vehicle ordering and pipeline selling processes. During this process you may uncover ways to better optimize workflows and help salespeople work more efficiently. With dealerships down two team members (from 17 to 15) on average since pre-COVID it's more important than ever to leverage technology so you can sell the same number of cars with fewer staff. 
3. Data management & analysis
Your CRM is a powerful tool to help you source much-needed used inventory and sell new. Customize your data mining tool to leverage customers with equity in their vehicles who are scheduled for a service and/or coming up on service appointments. Create a personalized quote sheet with a cash offer for the current vehicle, and details of newer vehicle options at a lower payment than the customer is currently paying. 
Another strategy is to filter for customers coming up on lease-end. With the current inventory shortage, it's smart to approach customers four to six months prior and explain your vehicle ordering process. This ensures a vehicle is waiting when a current lease expires. 
Remember to prioritize CRM workflow customizations when you reevaluate your sales processes. Leverage the system you already have to win the business of today's vehicle shoppers and uncover new sales opportunities. 
---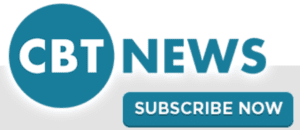 Did you enjoy this article? Please share your thoughts, comments, or questions regarding this topic by connecting with us at newsroom@cbtnews.com.
Be sure to follow us on Facebook, LinkedIn, and TikTok to stay up to date.
While you're here, don't forget to subscribe to our email newsletter for all the latest auto industry news from CBT News.