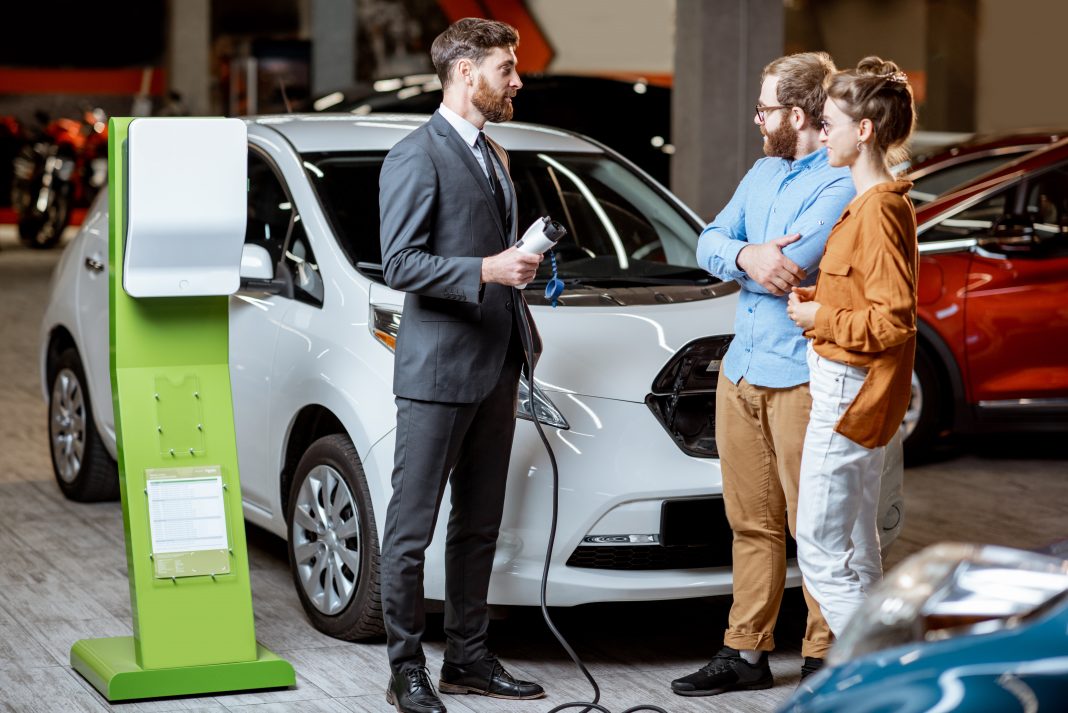 The rise of the EV or electric vehicle has made an almost immediate impact on the automotive industry and on dealerships. They are sold with a different buyer in mind and the sales process is a bit more nuanced depending on which EV is sold (hybrid, plug in, etc). A simpler car can sometimes be more complex to sell.
Q2 of 2021 alone saw an increase to 3.6% of total car sales were EV's with almost 160,000 sold, mostly in the South and West. It's fair to say this number will only increase as consumers look for more fuel efficiency or wanting to be uncoupled from the gas pump altogether.
It begs the question, how does the increase in EV popularity and sales mean for F&I?
Will it be easier or harder to maintain higher PVR and product penetration? Is there enough data out there to even answer this question?  Maybe…
A recent industry study by McKinsey & Associates reveals current information on EV impact throughout the dealership but the insights into F&I are particularly interesting.
Here are three key insights to consider when looking at F&I impact for the near future…
Higher Reserves
This is great news for all F&I departments as the average cost for an EV is anywhere from $5-10K higher than a standard fuel vehicle. Higher price tags mean the opportunity for higher finance reserves from lenders. The forecast is for these higher prices to hold firm for the next few years until both supply chain issues and battery manufacturing even out. This has a positive effect on PVR and will continue to help drive higher profits for F&I.
Leasing on EV's is a bit trickier now as residuals are still not very consistent across makers. EV's are still relatively new and until there are more leases across the board, margins on leases could lag a bit.
Good News for GAP
Data is showing that there is a solid opportunity in selling more GAP policies on EV's. As they are a more expensive vehicle to finance and replace, GAP is seen as a necessity by many. Couple that with the higher amount of tech in each car and the costly battery and GAP makes an already valuable protection even more appealing. More providers are staying in step with this trend and offering language specific to EV's so buyers understand the increased need for this product.
VSC Could Decrease
Both plug-in and hybrid have fewer mechanical parts and as such, the typical VSC may be a tougher sell for buyers. They may feel like it's not as much of a necessity as they are with gas-powered vehicles and try to immediately pass on it.
Fair point but more providers are trying to get out in front of this but adding EV-specific language addressing this, adding enhanced battery coverage, or training F&I staff to counter these objections by re-focusing the buyer on ALL the other components of the vehicle that still need robust protection from unexpected breakdown. VSC's are never going to be completely irrelevant for EV's but it may require some more creative selling strategies to drive the point home that this coverage still have a place in their ownership experience.
All of this is not doom-and-gloom for F&I. There are always going to be changes in the industry that require F&I to adapt and pivot based on the market and consumer preferences.
The most immediate best practices all F&I departments can take now (assuming their selling EV's of some sort) is to:
Check with your administrator/provider to see if they are offering enhanced products that are solely for EV buyers and has their 'fine print' addressed this. Does their plan offer battery coverage for instance as a separate rider? All providers should be adjusting to the new reality with EV's.
Fine-tune training for F&I staff to highlight the need for products for EV's and not let buyers try to dictate if they need it at all. Have them ready with the right talking points now and PVR will rise as a result.
---
Did you enjoy this article from Kristine Cain? Read other articles on CBT News here. Please share your thoughts, comments, or questions regarding this topic by submitting a letter to the editor here, or connect with us at newsroom@cbtnews.com.
Be sure to follow us on Facebook and Twitter to stay up to date or catch-up on all of our podcasts on demand.
While you're here, don't forget to subscribe to our email newsletter for all the latest auto industry news from CBT News.