Just because there are many social media platforms out there, that doesn't mean you should use them all.
So where does that leave your dealership?
You may have personal accounts on Twitter, Facebook, LinkedIn, Instagram, YouTube, WhatsApp, and more, but those aren't always the best ways for your dealership to reach your customers.
Here's why you should continue to post on social media and which platforms to use for your dealership.
Why Social?
In 2020, organic social reach is dying. So why even bother?
According to Sincro, 41% of shoppers don't want any contact with a dealer before stepping into the store. In other words, they don't want to be tracked and contacted via automated email or phone call just for browsing inventory. They want information, and they want to find it without having to go through a salesperson to get it.
Using organic social media can encourage engagement between you and a potential customer while sharing a different, more personable side of your dealership. Social media marketing can also help boost your website SEO as long as you keep active on your accounts.
What Social?
Which platforms are best to use? Not every social media strategy will fit your dealership. There are simply too many platforms out there to maintain a consistent and commanding presence on all of them.
It's important to first define your goals and KPIs to determine which platform is best for your dealership. Some potential KPIs include: increase traffic to your website, increase video views of walk-around videos, improve your customer service, reach new audiences, or learn more about your customer base. It's also important to have a consistent message across all platforms to make the content you share digestible for different users.
Here are our top three picks for achieving your goals and cultivating engagement between you and your potential customers.
1.  Facebook
Love him or hate him, Zuckerberg built a heck of a platform. Of course, Facebook ads are great for targeting specific inventory to specific folks, but organic engagement can also help you build an audience (plus, it's free!).
The Facebook platform allows you to interact in real time with potential customers who may not be ready to buy, but who have questions about your inventory. Facebook is a great place for sharing all kinds of content, from longer-form blog posts to simple videos and photos.
With the adaptation of the Story feature from Instagram, you can tell your unique story in real time on Facebook as well. And, with more than a billion users on Facebook, you have the potential to reach a very large audience and drive them to your website.
However, it does take consistency in order to be successful. We recommend posting two to three times per week and responding to messages and comments as soon as humanly possible.
2.  Instagram
Owned by Facebook, Instagram also has a large audience base, but a younger demographic, which makes it ideal for some online shoppers. Instagram was created for sharing images on mobile, but it has expanded to include video sharing and online shopping capabilities. The fact that Instagram is partnered with Facebook means you can easily share content between the two platforms and tailor it to a specific audience.
There are 18 digital touchpoints in a buyer's journey. Why not hit them from as many angles as possible?
Keep in mind that in order to have effective engagement on Instagram, you first need to have followers. Followers don't just automatically roll in once you create an account, but it is possible to grow your Instagram following.
3.  YouTube
The best way to sell a car is to show it off. YouTube allows you to showcase your inventory and give future customers an inside look at their new vehicle. You can link to your website from each video and from your store's channel. YouTube also allows for engagement with customers via the comments section.
Like Facebook and Instagram, YouTube has a large user database and is the central hub for sharing video content on the Internet. So, how often should you crank out new videos? Quality videos do take more effort to produce, but even with a smartphone, you can create great videos that share your product and complement your other marketing strategies. Begin by posting once or twice a month, and increase your frequency as you become more familiar with the platform.
Consistency Is Key
Other platforms, like Twitter and LinkedIn, aren't bad for business, but they're not doing much good organically for your dealership.
Facebook, Instagram, and YouTube all allow you to share a variety of content formats to capture a diverse audience for your website.
The key to choosing the right social media platform for your dealership is all about establishing the goals you want to achieve. Where are your potential customers hanging out – and how can you connect with them there?
---
Did you enjoy this article from Catherine Nasers? Read other articles from her here.
Be sure to follow us on Facebook and Twitter to stay up to date or catch-up on all of our podcasts on demand.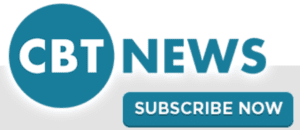 While you're here, don't forget to subscribe to our email newsletter for all the latest auto industry news from CBT News.