Word-of-mouth marketing is a powerful tool that can reach many potential consumers. So, what strategy are you using to get referrals for your business? Today on Inside Automotive, we're pleased to welcome back Matt Easton, sales trainer, consultant, and Founder of Easton University, who discusses how you can get thousands of warm referrals into your business with a simple 2-step process. Matt can also be seen on TikTok sharing his daily tips to becoming a top sales consultant.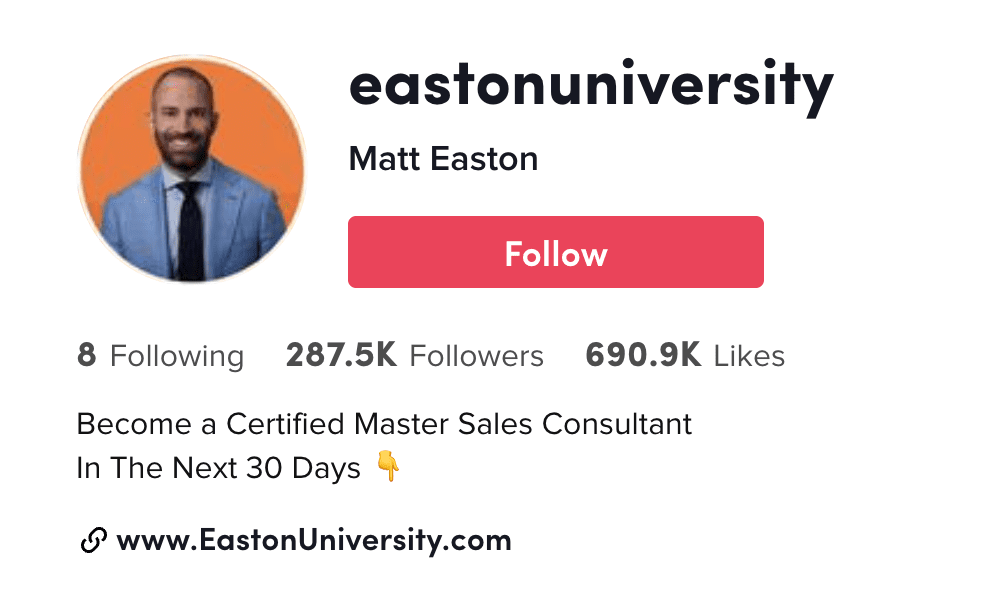 In terms of being a business owner or a sales professional, what is the best type of lead you could have? Of course, you can buy those leads, but Easton says there is always skepticism associated with advertising. However, there is so much more credibility to a lead that comes from a referral. To generate more hot referrals, Easton breaks it down into a 2-step process.
Video Testimonials

Whatever your business is, whether you are a car dealership, a realtor, or a florist you want video testimonials. "I believe the most powerful form of a referral is you looking at me in the eyes, face to face, and saying, 'You need to do business with X, Y, Z,'" says Easton. Where can you put these videos? Everywhere. Put them on your LinkedIn, on social media, and on the website.
The best way to figure out when to ask for testimonials is when you hear these words: "Thank you." Anytime your customer says, "thank you," that's your green light to ask for a video testimonial. Once they say "thank you," simply ask them if they could do you a favor. That will be your opening to create a testimonial. You can even let them know there are a lot of people who could benefit from hearing about their experience.  You can quickly take out a smartphone and ask them a few questions like, what did you like best about working with us? How was your experience?
Let's say you ask 50 customers each week that say "thank you" and you get a 10% return on that ask. That means every week you're getting five testimonials.
"You don't have whatever delivery of the vehicle, they have to come to the dealership? No problem. You have 300 people saying it was worth the drive. Whatever the situation is, it can be overcome with these testimonials," says Easton.
---
Did you enjoy this interview? Please share your thoughts, comments, or questions regarding this topic by connecting with us at newsroom@cbtnews.com.
Be sure to follow us on Facebook, LinkedIn, and TikTok to stay up to date.
While you're here, don't forget to subscribe to our email newsletter for all the latest auto industry news from CBT News.