When it comes time to review your dealership's marketing spend, you always face the same difficulty: is it worth investing in a new form of advertising or sticking with what's comfortable and familiar? It's a tricky question that must be answered before making any decisions.
Today, we're looking at streaming audio advertising and whether auto dealers should consider using this strategy as part of their marketing mix. We'll explore the benefits and downsides of audio ads so that you can make an informed decision about whether they're suitable for your dealership.
Benefits of OTT audio ads
There are several benefits that auto dealers can take advantage of when incorporating streaming audio advertising into their marketing plans. 
First, streaming audio advertising allows you to target a specific audience with your message. This is accomplished by choosing popular streaming audio platforms your target demographic will likely use, such as Pandora or Spotify. Then, you can create ads specifically tailored to this audience, increasing the likelihood that they'll listen to and take action on your ad.
Second, streaming audio advertising can be an effective way to drive traffic to your dealership's website. Some statistics say that Spotify ads are 25% more effective than other broadcast ads. If potential customers hear your ad on a popular streaming audio platform and like what they hear, they're more likely to visit your website to learn more about your dealership. This increased traffic can lead to more sales and a higher ROI for your marketing campaigns.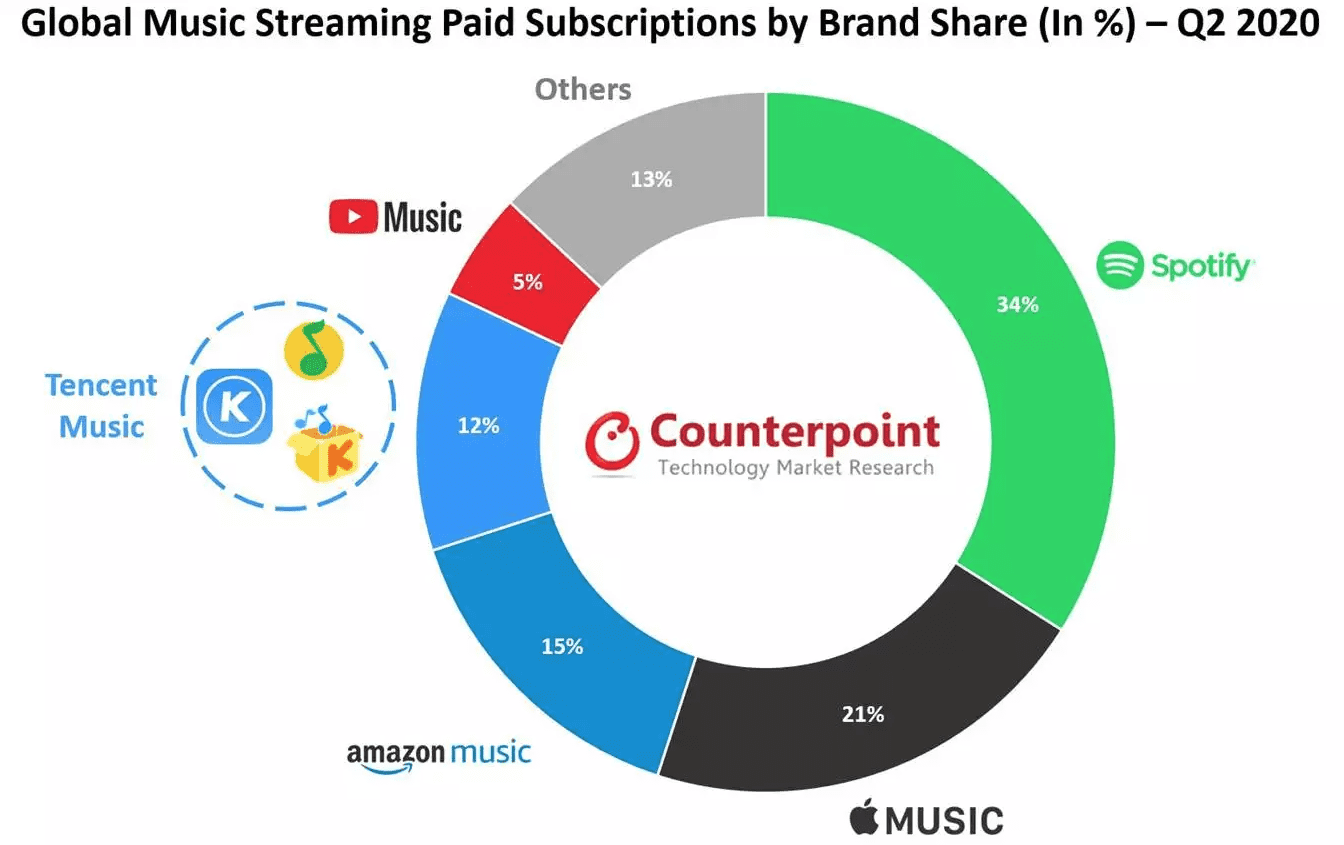 Lastly, streaming audio advertising is a relatively new and unexplored form of marketing, so there's less competition in this space. This allows auto dealers to get ahead of their competitors by being one of the first to incorporate streaming audio advertising into their marketing plans. 
Despite these benefits, there are some downsides to investing in streaming audio advertising. 
Downsides of streaming audio advertising
There are a few potential downsides to using streaming audio advertising as part of your marketing strategy. First and foremost, it can be expensive. Although it's much less than a network TV campaign, the cost of running a streaming audio ad campaign can quickly add up, especially if you're targeting a large audience. For example, the average cost per thousand impressions ranges between $15 and $25, meaning that with a $250 campaign budget, you'd be expected to receive between 10,000 and 16,667 impressions. And remember impressions aren't leads or sales. So, you'll need to track your traffic carefully to determine costs per lead. 
Additionally, streaming audio ads may not be as effective in driving website traffic as other forms of advertising, such as click-through search engine marketing or display advertising.    
Another downside to streaming audio advertising is that it's a relatively new form of marketing, so there isn't a lot of data available to show whether it's effective or how best to measure it. This makes it difficult to know how successful your campaign will be and whether you should continue investing in this form of advertising.  
For example, according to a Wall Street Journal story, "Personal-safety-alarm maker Birdie Love LLC worked with an agency to buy host-read ads on podcasts promoting the company's She's Birdie products. It calculated that it got a return of 1.5 to 1.7 times its ad spend of $150,000." But they admitted it was hard to determine the attribution model or whether they did it correctly.  
The bottom line is that streaming audio advertising has both benefits and downsides. Therefore, weighing all the factors before deciding whether to incorporate streaming audio advertising into your marketing plan is essential. If you choose to include streaming audio advertising in your marketing strategy, be sure to track your results to determine whether it is effective for your dealership. 
Do you think streaming audio advertising is a good fit for auto dealers? Let us know in the comments below. 
---
Did you enjoy this article? Please share your thoughts, comments, or questions regarding this topic by connecting with us at newsroom@cbtnews.com.
Be sure to follow us on Facebook, LinkedIn, and TikTok to stay up to date.
While you're here, don't forget to subscribe to our email newsletter for all the latest auto industry news from CBT News.