The combination of virtual reality (VR) and augmented reality (AR), known as the metaverse, has historically been just a figment of our imagination. However, the development of the metaverse is now advancing quickly and many industries – not just software/technology – are working to dive into it. This includes the automotive industry, which is looking to utilize the metaverse to engage with customers and collaborate with suppliers in a more immersive and efficient manner. 
MarketsandMarkets has released a new report indicating that the automotive metaverse market is "projected to grow from USD 1.9 billion in 2022 to USD 16.5 billion by 2030." The growth could reportedly be due to various factors including the widening use of VR in showrooms, VR and AR technology being built into vehicles, and the increasing usage of non-fungible tokens (NFTs) and cryptocurrencies. 
VR is already heavily used for existing digital showrooms, whereas AR is often utilized in vehicle advertising, manufacturing, inspection, and maintenance. Companies that are providing their metaverse expertise to the auto industry include gaming platform Roblox Corporation, software giant NVIDIA, and Meta Platforms Inc. (formerly known as Facebook). Various automakers have also started to tap into the technology, including those outlined below. 
Nissan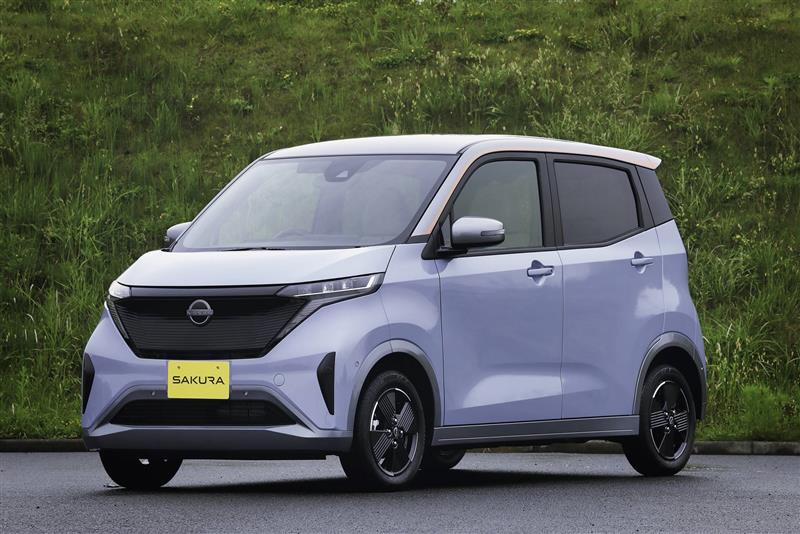 In May, Nissan debuted its Nissan Sakura electric minivehicle both at the automaker's Global Headquarters as well as in the metaverse at the Nissan Sakura Driving Island. The metaverse version features avatars, light and sound effects, and the ability to "walk" around and customize the vehicle. In late 2021, the automaker also unveiled its Nissan Crossing VR experience, which featured its new electric Ariya crossover and is based upon the automaker's impressive showroom in Japan. Nissan has also said its  "Invisible-to-Visible" (I2V) technology will likely be unveiled around 2025 and the technology will "create limitless possibilities for services and communications that will make driving more convenient, comfortable, and exciting."
Toyota
Toyota took a slightly different approach to the metaverse, first focusing on integrating a virtual workspace worldwide. The technology allows employees to act through avatars and attend meetings with one another in a virtual world, and in early 2022 Toyota Turkey was able to hold a large annual meeting in the metaverse. It is expected Toyota will continue to expand on the virtual workplace experience but will also venture out into other metaverse abilities for its future lineup. 
Ferrari
Luxury vehicle maker Ferrari has suggested it has plans to delve deeply into Blockchain and NFTs through its partnership with Switzerland-based Velas Network AG. The plan is for Velas Network AG to create advanced digital content for the automaker that will be unlike anything consumers' have ever seen. While specifics have not quite been released, Ferrari's website already features advanced graphics, so it is expected any developments will feature top-notch technology. 
Ford
Ford is the latest automaker to express interest in the metaverse, as it recently filed 19 trademark applications related to the technology that includes NFTs and other VR/AR technologies for various vehicles including its electric F-150 lightning truck and the Mustang. The applications mention downloadable media such as text and video, NFTs, and other offerings like "downloadable virtual goods," which include parts and accessories. 
Audi
Audi has said its partnership with holoride GmbH is focused on "turning vehicles into moving theme parks." Audi reports the technology will be able to "blend what [consumers] see on the actual journey with augmented reality elements via motion-synchronization technology." This includes traveling through different nature scenarios or even joining a VR work meeting in a car. Starting this Fall, various Audi models will be equipped with holoride integration capabilities. 
Mercedes Benz
Luxury brand Mercedes Benz is one of the five founders and currently the only automotive member of the Aura Blockchain Consortium, which "promotes the use of a single global blockchain solution open to all luxury brands worldwide to provide consumers with additional transparency and traceability." The automaker also released its new G-Class line of vehicles in the Metaverse and has established a partnership with global cryptocurrency exchange FTX. 
Lamborghini
Lamborghini started its own NFT project, which it named "Space Time Memory." The project consists of five images that include a Lamborghini Ultimae venturing off into outer space, which is a nod to the automaker's involvement in space exploration. The automaker is also allowing website visitors to register for its "Epic Road Trip" virtually, which is an interactive, game-like experience in which winners will get to unveil a rare Lamborghini model at the end. 
Final thoughts on the metaverse
Of course, dealers will have to stay up to date on the latest developments in the metaverse, as they will undoubtedly affect the process of car sales. Meta (previously Facebook) has already hinted that it has plans to create a platform in the metaverse that allows dealers to "purchase virtual dealerships" and set up virtual showrooms with their available vehicles. 
Many consumers are currently hesitant to purchase a vehicle without seeing and touching it in person, but the metaverse may allow them to do so, therefore presenting the possibility that car sales could be fully remote someday soon. In fact, in March, Germain Toyota of Naples, Florida conducted the first auto transaction in the metaverse, which set an example for what car sales might look like in the future. 
Lastly, advertising is a huge component of auto retail, so in time more dealers may have the ability to promote their businesses all across the metaverse, even to metaverse users who are not specifically looking to buy a car. For example, a metaverse user playing some form of racing game may eventually start to see ads for dealerships and automakers on the sides of the racetracks.
---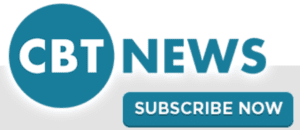 Did you enjoy this article? Please share your thoughts, comments, or questions regarding this topic by connecting with us at newsroom@cbtnews.com.
Be sure to follow us on Facebook, LinkedIn, and TikTok to stay up to date.
While you're here, don't forget to subscribe to our email newsletter for all the latest auto industry news from CBT News.