The potential of the internet to sell cars cannot be understated. It is rapidly becoming the place that shoppers go before coming on a lot, and sometimes where they go instead of setting foot on the lot. It is critical for dealerships to set stakes online to excel in this new selling era, and a powerful tool for doing so is YouTube. 
The Benefits of a Virtual Showroom
Dealerships today can harness YouTube to spread their brand, bring in customers, and convert many more. 2 billion people visit the site every month, a number that continues to grow, and on its mobile version alone, YouTube reaches more people in the US than any network channel.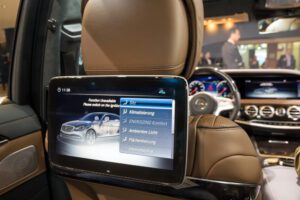 For dealerships, YouTube heightens discoverability, as Google ranks videos when providing results on their search engine. It also can be used as a virtual showroom, letting customers tour what you have to offer. This gives customers a chance to get to know you and build that all-important connection that can lead to a sale. 
Best of all, it's free to start. Though some dealers eventually invest in high-quality cameras, microphones and editing software, all that you really need to begin is as little as a cell phone camera and a few minutes. If you're ready to take your dealership's internet presence to the next level, here are some tips to get you on your way. 
First Impressions
Even before they watch your videos, viewers looking at your channel are bound to notice several features: Your art, your icon, your name, and trailer. 
Your Name
When marketing yourself, it's important you have a name that is both descriptive and distinctive. You can go with your dealership, your slogan, or even your name. Whatever you choose, it should reflect your level of professionality and anyone reading it should instantly know what to expect from your channel.
Your Icon
An icon on YouTube is your profile picture, similar to the one you'd use on Facebook or Linkedin. Like your name, your icon should make you recognizable. Though it will appear larger on your channel, you want to pick something that will still be distinctive even when it shows up smaller on a video page. Think of using your dealership logo or a clear headshot. 
Your Art
This refers to your banner, the backdrop on your channel page. By now it should be clear that here too, you want to make a statement about who you are as a dealership. You also want to keep things interesting. Consider swapping out the photos or art used for your banner every quarter or so to keep things interesting or to showcase something new. Examples of art topics could be popular models, an employee of the month or nice scenes from your dealership. 
Your Trailer
When visitors come to your channel, a trailer runs at the top. Once they've subscribed that trailer will go away, but in the meantime, it's an excellent tool for giving over messages. Consider using it to hook visitors with great visuals or stories. 
Making Killer Content
Keep Things Diverse
A fundamental principle of YouTube–and the internet for that matter–is a need to continually provide content. You want to pop up on people's search results and on their watch next lists. To do this, you need lots of content. 
But just like with finances, it's necessary to diversify. Tour videos, where you give an in-depth look at a car, are great ways to show what you have on lot and to answer user questions. However, there are many other kinds of videos you can make, each showcasing something unique or important. For example: 
Meet our staff videos.

These interviews can highlight the stories at your dealership, further engaging potential customers who are drawn to them. 

Unveiling new model videos.

Sure, the company creating the car will have their own, but that doesn't mean you can't make a dealership one. And when done right, your video will pop up when the company's video plays, leading enthusiasts to your channel. 

Dealership news and highlights.

Have an upcoming event? Be it a sale, charity fundraiser, or employee engagement, these announcement videos further your visibility and human interest. 

Frequently asked questions (FAQ).

These short videos focus on customer education. The topics can be gleaned from questions customers ask you on site, from those posted in the comments section of your videos, or even from what you would like customers to ask.

Buyer Testimonials.

Every time someone makes a sale, ask them if they'd mind making a testimonial. If possible, make the video right there on site, either with the satisfied customer in or next to their new purchase or against a filming backdrop you keep prepared for the occasion. 
Keep Things Personal 
Finally, above all, remember that YouTube falls under the category of social media. Personal connection is the cornerstone of this medium. When possible address the viewers, using names and second person pronouns. You can introduce content by saying you're answering a particular customer's query or give a shout out to a local group or organization. As mentioned before, you can also introduce team members, stopping to say hi as you film. The more individualized you make our content, the more successful it will be.