It's no secret that the retail automotive industry is transforming rapidly, and auto dealers must cultivate a staff that is up to the challenge. Today on Inside Automotive, we're joined by Julie Herrera, Dealer Principal of Toyota of Cedar Park, who shares a little bit about her market in Texas and how her store is investing in the next generation of auto technicians.
When telling a little about her journey in the automotive industry, Herrera said, "I started my journey in the automotive industry in 1990 when I got a summer job selling aftermarket products like tint and alarms at a Chevy store. I quickly realized that I wanted to sell cars and convinced the general manager to let me do so. I have stayed in this industry for 30 years now."
The auto industry is currently experiencing inventory shortages and higher gas prices, but dealers are still selling cars for sticker price or higher. Herrera says this is the first time in her 30 years that this has happened for such a long period of time. The demand is high, and her salespeople are learning to sell out of their pipeline. However, customers are still happy and patient if they are treated fairly, followed up with, and respected.
Located just outside Austin, Texas, Herrera's Toyota store has grown tremendously. "The growth of Austin is in every direction. We opened in May of 2017, and we couldn't have gotten here quick enough," she says. "We continue to grow, and customers are there wanting to be taken care of. Toyota is doing a great job right now. Customers want a quality product, and Toyota delivers on it."
Her dealership is finding success by sticking to MSRP and adding a tinting package to their deals. Most customers in the area want the tinting package, so the dealership has found that they can stay competitive by including it in their offers. With around 100 salespeople, they sell over 1,100 new and used vehicles each month.
When asked what would be an ideal daily supply, Herrera said, "Depends on the day. Yesterday, we retailed 98 units – new and used. It was a busy day. We delivered 46 new cars out of that number straight off the truck. So I will say that, really, if we can get to the point where we have about a month's supply, we will be fine. We should be at a 25-30 day supply ideally."
High school students interested in a future vehicle maintenance and repair career are in luck, as Herrera's dealership has partnered with local schools to provide training and certification. She explains:
"I know the importance of it. I spent four years in the fixed operations department. I started hearing we have a technician shortage, and I got sick of hearing about it. I said let's fix the problem. We sat down, rolled up our sleeves; I sat with our shop operator and foreman and said what do we need to do? What's a relationship with a local high school look like? We called multiple schools, talked to the principals and visited the schools, and got everything started. We realized these kids needed us, and we needed them. We are up to our 30th technician now through these high schools. We've only lost one in the last five years."
This program has allowed students to start their sophomore year and complete all the certification basics by the time they graduate. They receive an additional two years of training with Herrera's dealership to get them certified. They are then ready to get into these dealerships and make good money with reasonable hours. This is an excellent opportunity for intelligent, hardworking students who want to advance in their careers.
When discussing how to grow the number of women in the retail automotive industry, Herrera gave some insight. The automotive retail sector needs to do more to recruit, hire, and train women if it wants to thrive in the future. This means hosting events and offering competitive pay packages that are not solely commission-based. It is also essential to demonstrate that your dealership cares about its employees and their families. For example, Herrera started offering six weeks of leave to new fathers. This can help attract and retain top talent.
---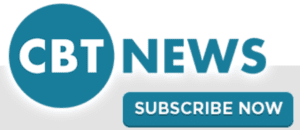 Did you enjoy this interview with Julie Herrera? Please share your thoughts, comments, or questions regarding this topic by connecting with us at newsroom@cbtnews.com.
Be sure to follow us on Facebook, LinkedIn, and TikTok to stay up to date.
While you're here, don't forget to subscribe to our email newsletter for all the latest auto industry news from CBT News.