Vehicle affordability has become a massive obstacle that car buyers must overcome. The problem has loomed large and shows no signs of slowing up — particularly in a climate where inflation is still present.
According to Cox Automotive
, new car prices have set records, and auto loan rates are at a 10-year high. These elements are squeezing the budgets of many Americans. 
In addition to the heightened auto loan rate and average transaction price, which was at $48,301 as of August 2022, the estimated typical monthly payment has risen 1.4% to $743. A significant jump from $575 at the same time last year.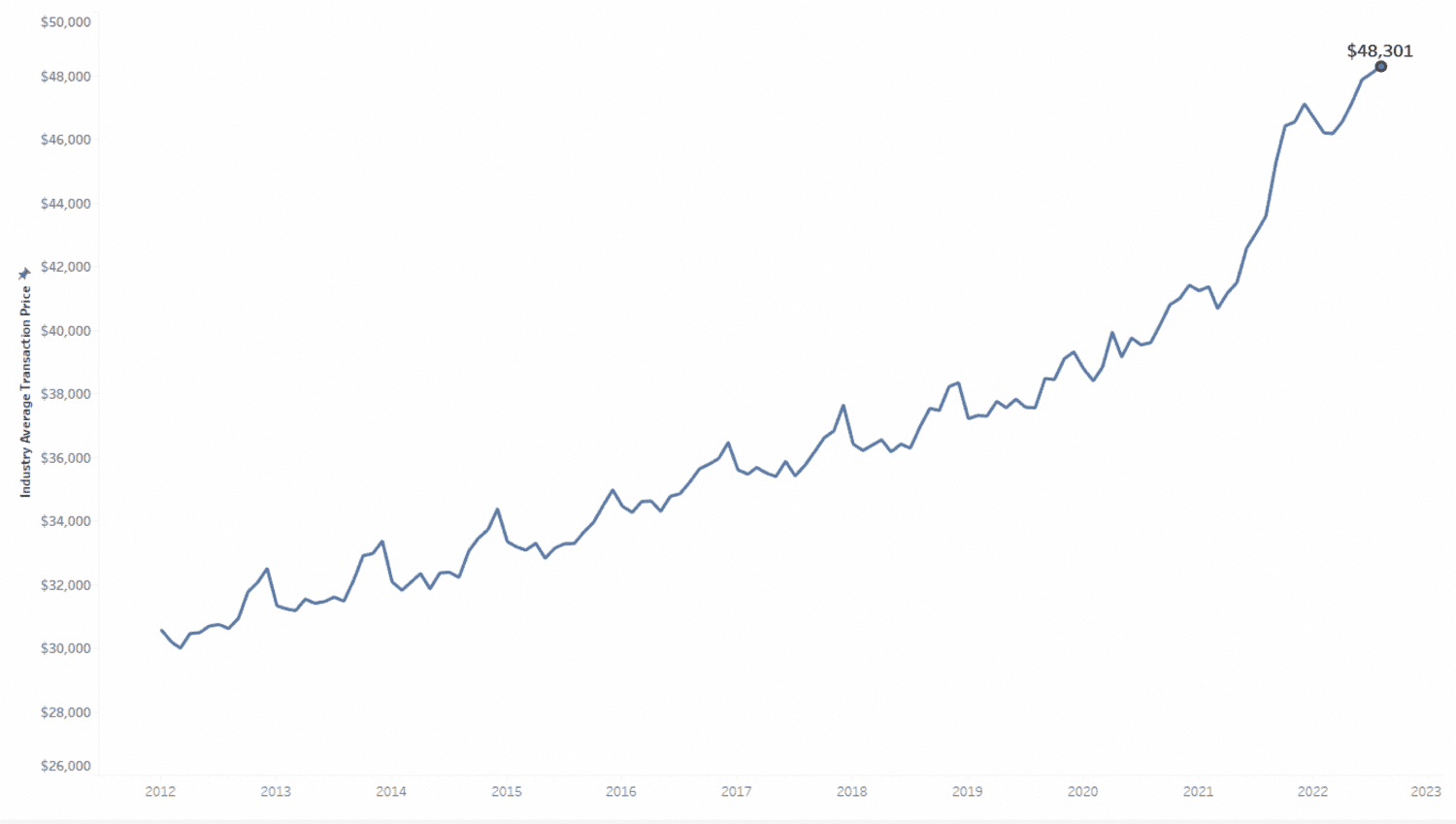 Here are all the ways lack of vehicle affordability and interest rate increases are impacting car buyers: 
Longer loan lengths 
According to the Consumer Financial Protection Bureau (CFPB), the sharp price increase has caused potential car buyers to increase the length of loans they take out for cars. All categories of borrowers (prime, near-prime, subprime, and deep subprime) saw an increase in loan lengths, with both near-prime and prime edging closer to 70 months. 
This development could have far-reaching effects, as car owners will ultimately pay more interest over time. If monthly payments remain high, car buyers will have a longer time to deal with this amount if there's a financial strain. This situation could lead to more of the following detrimental impact covered in the next section. 
Delinquencies are rising 
Another worrisome trend is that the number of auto loan delinquencies is rising. In their report, the CFPB found that delinquencies for loans that originated in 2021 were 13% higher than auto loans that car buyers took out in 2018. Unfortunately, these rates were even higher for borrowers with subprime and deep subprime credit scores. 
Therefore, individuals who may already be on the financial fringes may have an even harder time keeping up their loan payments. Couple this with longer auto loan terms and high monthly fees and some car buyers could be priced out of car ownership. 
Discounts are scarce 
Typically consumers can count on some discounts or savings when they work with dealers to get a new or used car. However, it may be a while before some dealers begin to offer incentives on a wider scale. According to a New York Times article, while the supply of new and used vehicles is growing, many dealers still feel that there is unmet demand, which could be sidelining any need for discounts.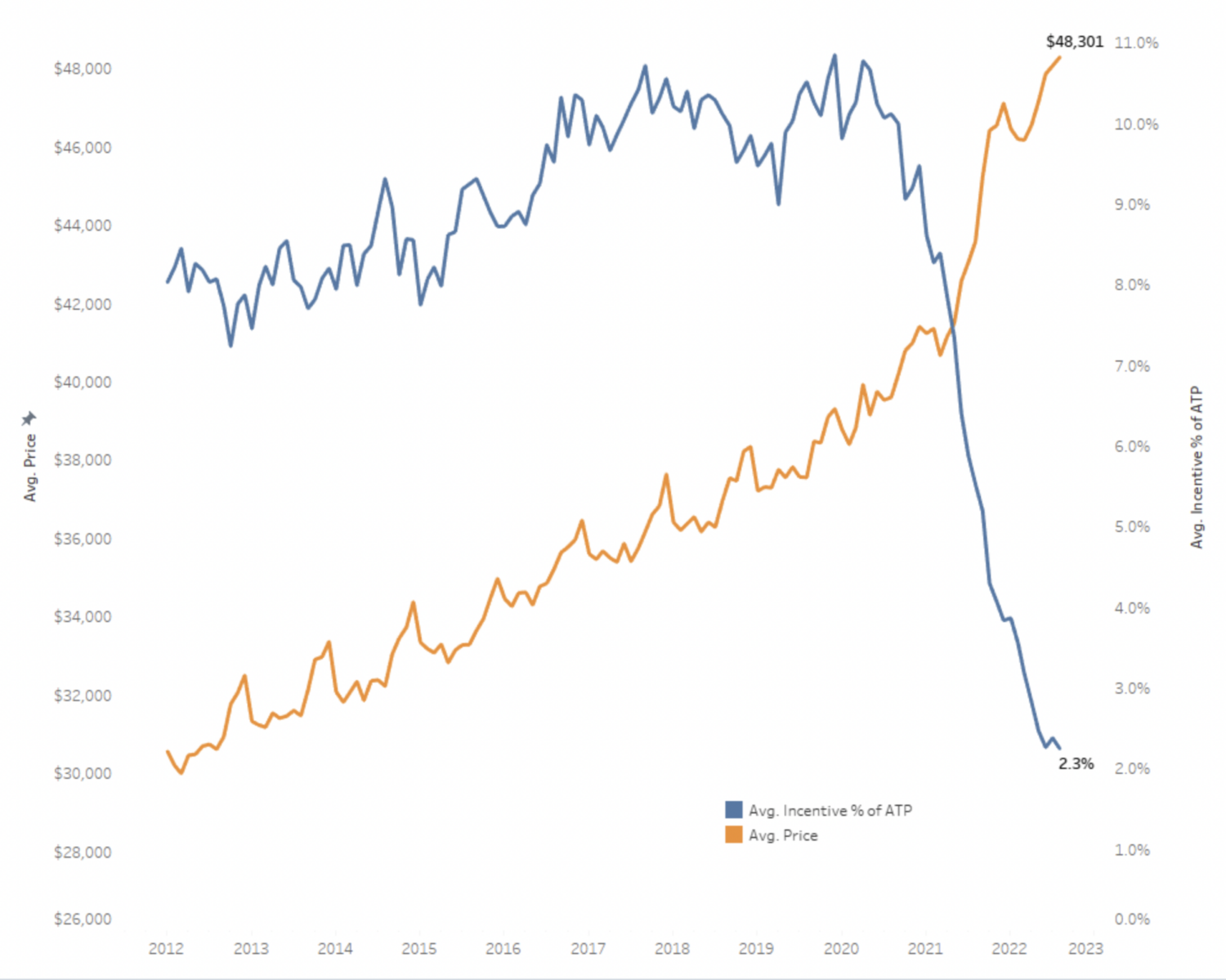 It seems as if the used car market is rebounding and that demand and supply are returning to normal. Yet, this isn't the case for new vehicles. Therefore, there could be a bit of a divide between car buyers searching for used cars and those in the market for new vehicles, as indicated in this New York Times article: 
"​​The central bank has been lifting borrowing costs at the fastest clip since the 1980s. As financing a car purchase becomes more expensive, price-sensitive auto shoppers in the used market may begin to pull back more notably, forcing used-car dealers to charge less.
New cars may be a different story, however, because supply and demand remain so out of whack." 
What could this mean for the industry? 
The decrease in vehicle affordability will have a significant impact on the consumer. Everyone will likely feel the budget strain of purchasing a new vehicle. However, new and more recently used models may be out of reach for many middle and lower-class car buyers looking to own a vehicle. 
Ultimately, these developments will likely move them toward more affordable used cars, decreasing the number of customers open to new cars. Overall, this could change everything from how discounts are offered to even how dealers target potential car buyers in the near and long term. 
---
Did you enjoy this article? Please share your thoughts, comments, or questions regarding this topic by connecting with us at newsroom@cbtnews.com.
Be sure to follow us on Facebook, LinkedIn, and TikTok to stay up to date.
While you're here, don't forget to subscribe to our email newsletter for all the latest auto industry news from CBT News.