The critical acceleration of digital retailing has undoubtedly led almost every industry to invest heavily in technology and eCommerce solutions. This includes the auto industry, with dealerships needing to design attractive, attention-grabbing websites to draw customers in and ultimately lead to sales. First impressions truly do matter, as dealers' websites can influence customers to either shop for cars with them or choose to shop elsewhere.
Digital retailing gives dealers various channels to promote their products, which includes digital marketing, mobile applications, and social media that can all link consumers out to their websites. Therefore, making sure these channels lead consumers to a website that is visually appealing and easy to navigate can make or break sales.
Digital retailing also allows dealers to collect data on what prospective customers are searching for and tweak the website effectively to cater to more customers' wants. This, in turn, can lead to stronger customer relationships, more sales, and higher profits.
Website Design Obstacles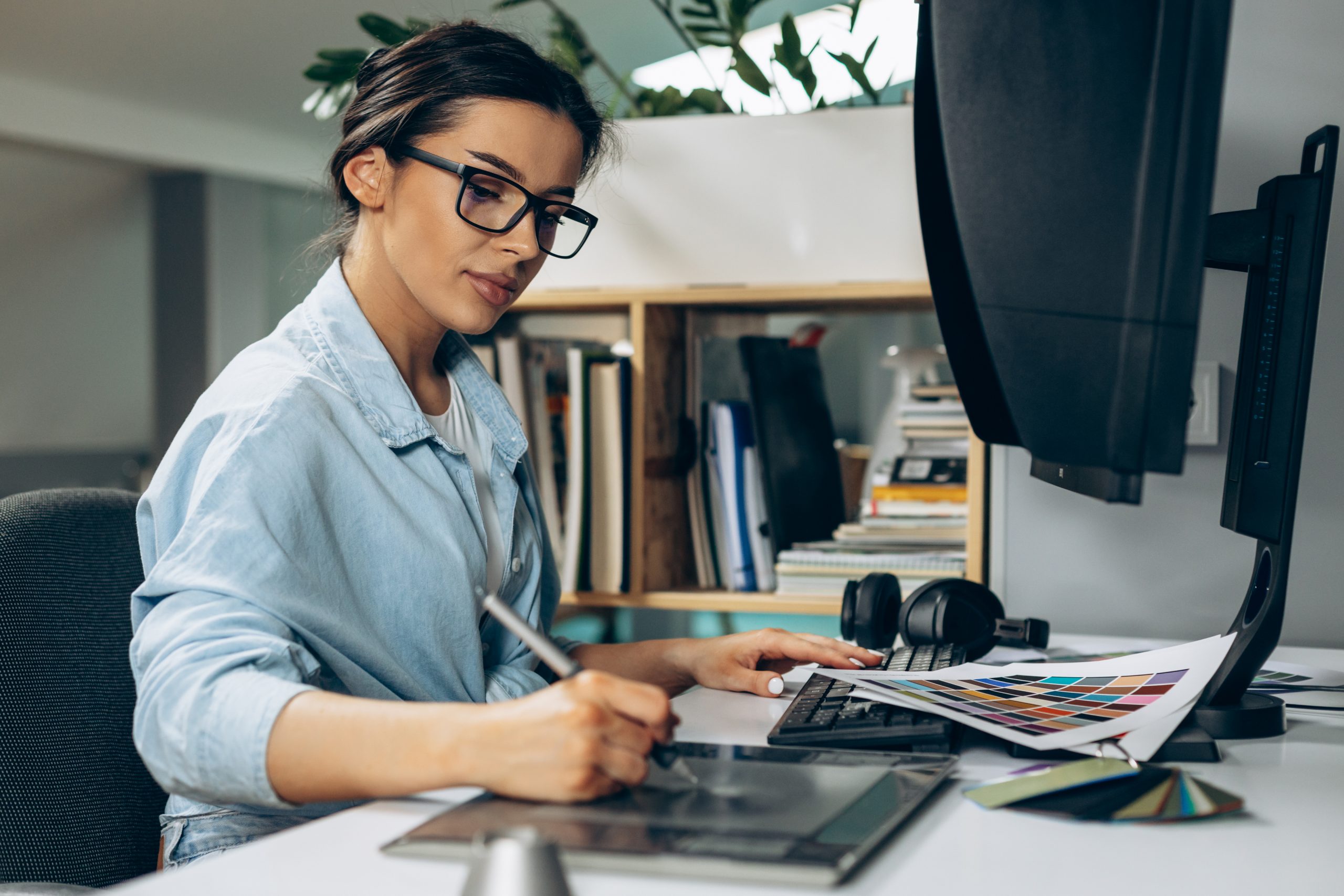 There are many website design obstacles that can deter customers, and dealers must make sure to try to prevent them as much as possible.
First, gone are the days when a webpage took an entire minute or more to load, especially if it had advanced graphics on it. Instead, most of us have grown accustomed to web pages loading almost instantly and, therefore, we get agitated with websites that have slow load times. This leads to frustration, and subsequently we leave the pages. Dealers need to make sure their websites are speedy and won't frustrate any potential customers.
Customers are not likely to stay on a website that is confusing to navigate, as patience wears thin and they may decide to shop elsewhere. Dealers must make sure the website menus are sufficient for users, and this includes avoiding cluttered or wordy designs and fonts that can overwhelm people browsing the websites. In addition, auto-playing media (both sounds and videos) can also be a nuisance to customers, as they are often distracting and difficult to locate and exit out of.
These days, consumers use their mobile devices more than ever. This means that dealers' websites should be optimized for these devices so they can be easily accessed and navigated. Clear menus, appropriately sized icons and text, a keyboard that works properly, and quick-to-load web pages on phones and tablets are critical for keeping prospective customers scrolling.
Let's face it – most of us do not like full-page popup ads, but we get them all the time. Prospective customers typically find these intrusive and obnoxious, and sometimes these ads are also difficult to close as the "X" is hidden somewhere on it. There are many options for smaller ads and push notifications, and utilizing a good online advertising platform will allow dealers access to these less annoying ads.
Web UX Best Practices
All of the factors outlined above can cause a web user to steer clear of certain dealers' sites, but there are some best practices that dealers can utilize to avoid losing customers.
Dealers can first organize information into certain categories that would make sense to a customer looking for a new vehicle or service. Clear labeling and a functional search bar will always help customers find what they want more quickly and efficiently. As mentioned, optimizing dealers' websites for mobile devices is crucial in today's world, so dealers should make sure that every screen is responsive and can fit all kinds of mobile devices (i.e., both smartphones and larger tablets).
Technology never stops evolving, which includes the quality of images and videos. Dealers should make sure the photos of vehicles they are advertising on their websites are clear and use the best lighting possible. High-resolution photographs and/or a so-called "3D tour" of each vehicle can help keep customers' attention while providing an immersive shopping experience.
It is no secret that people dread the process of buying a car, so making this as easy as possible through digital means should be a goal for dealers. Many consumers are likely to take dealers up on the offers of online scheduling for test driving, sales, and service as well as online financing procedures that customers can complete in their own homes.
Lastly, dealers should always make sure their websites provide enough information for customers. Buying a car is an enormous decision for most people, so dealers' websites should let customers know exactly what features and options specific cars come with. This should all be in easy-to-understand language without a lot of automotive jargon that customers outside of the auto industry may not recognize. If these best practices are followed, dealers have a good chance of making sales.