Employee experience should be prioritized and invested in as it ultimately impacts your bottom line. Joining us on another episode of Inside Automotive is Shep Hyken, customer service, and experience expert, New York Times, and Wall Street Journal best-selling author. To discuss the employee experience and dive into the 2023 ACA Study.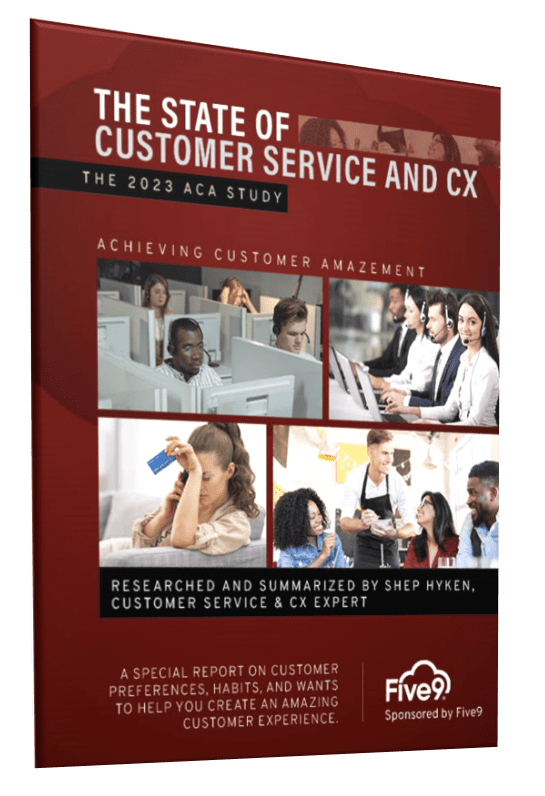 Over the past four to five years, companies have understood that customers are noticing the effects of their internal operations. Therefore, Hyken asserts, "If you want a customer-focused culture, then you have to start with the inside, with your people. But, that starts with a culture around the service." To illustrate, Hyken previously wrote an article centered around customer service. In the article, he outlines "Customer service not as a department but as a philosophy for everyone's job." 
The Golden Rule
To further explain, Hyken notes how everyone needs to understand their role and how they impact the customer because "If you're not directly working with them, you are still supporting them." Whether you do that by helping someone who works closely with them or because you're supporting the process that makes it work. He claims that back in the day, "he that owns the gold makes the rules, or do to others what you want done to yourself." Adding, "How about we shift the narrative and force companies to do onto employees as you would onto customers because that's where it starts."
The critical component that gives greater opportunities for a company to realign its culture and for employees to forgo the possibility of looking for work elsewhere is trust. Hyken offers three strategies to increase employee trust in a company, such as: 
Hire good people. But you have to allow them the opportunity to do the job they got hired for. 

Ask and act on employee feedback. Leadership should ask its staff for input on improving the company and its culture, "but they also have to work on implementing those suggestions," Hyken continues. 

Leadership needs to be approachable. You should be able to walk around and converse with anyone through the door. If you, as a CEO, walk around the office and your staff fears you, something is wrong. 
"The goal is to have employees want to go to you, work with you, and never want to leave." — Shep Hyken
2023 ACA Study
On the other hand, the ACA study or the Achieve Customer Amazement is the state of customer satisfaction and service. This year's report found the exact reason customers want helpful, friendly, and knowledgeable employees are the same things employees want. Otherwise, they are at greater risk of leaving. 
Insight from Shep Hyken's annual CX/CS research is as follows:
76% of customers would instead go out of their way to a company with better service. 

86% of customers would switch to a competitive brand or company if they found out they provided a better experience.

48% said they believe great customer experiences are more important than price. 

82% said customers trust a company or brand more if they provide a service they can trust. 
Ultimately, Hyken suggests, it comes down to how leadership treats its employees. This will make for a better overall experience for the company and its staff and, later, the one that keeps the business running- the customer.