We are hearing even more buzz surrounding the direct-to-consumer model that EV makers and some of the top OEMs are proposing, but many car dealers still aren't on board. Today on Inside Automotive, we're pleased to welcome back Andy Wright, Managing Partner of Vinart Dealerships, to share his perspective on OEM direct-to-consumer models. We'll also get his take on a few other changes happening industry-wide.
Ford is one OEM that has been considering the direct-to-consumer model as CEO Jim Farley has said the automaker is looking to reduce traditional negotiation tactics and move towards a fully online car-buying experience. Wright believes automakers' interest in the sales model is "not surprising," as other automakers such as Tesla have proven it can work; however, he cautions that aftersales could suffer. He mentions that Tesla has had to open service centers nationwide where they also have new vehicles on display – much like the franchise model.

Ultimately, Wright says automakers should consider consumer preferences when moving to the direct-to-consumer model. He states this includes working with existing franchise dealers to find ways to satisfy consumers, as selling vehicles is still a "people business," and the franchise model has historically provided consumers with a "best in class experience."
Regarding the current trend of franchised dealers selling vehicles for prices well over MSRP, Wright says it is "Economics 101" and "scarcity" due to supply chain constraints is the cause of the situation. Even under its direct-to-consumer model, Tesla has hiked the prices of some of its vehicles by around $9,000, meaning the model does not definitively protect consumers from rising costs.
Wright says he would be satisfied if the auto industry could find a "happy medium" between pre-COVID-19 market conditions and current market conditions. If there was some stabilization, he feels it may open discussions between dealers and OEMs about matters like distribution, allocation, and incentives for dealers staying within their primary market areas.
For several years, automakers have been looking to expand direct-to-consumer sales online car shopping significantly and ultimately allow consumers to buy cars directly from their phones and tablets. Wright suggests that OEM websites should pick up on a so-called "buying signal" and subsequently ask for consumers' zip codes and then direct them to dealers in their areas. The information sharing, in turn, would give dealers more control of the transaction and the ability to know precisely what consumers want and stay in communication with them throughout the process.
Regarding possible discrepancies between prices provided to consumers on OEM websites and those provided on local dealer websites, Wright says the auto industry must be "very careful" when fixing prices or utilizing price caps, as there can be significant legal ramifications if not properly carried out.
Wright indicates his dealerships are still experiencing high demand and low inventory despite current "macroeconomic pressures" such as rising interest rates and soaring inflation. He also touches on current employment trends in the auto industry, as documented turnover rates at many dealerships nationwide have been astronomical in the recent past. He notes that dealerships "need people," which includes both new and existing employees.
---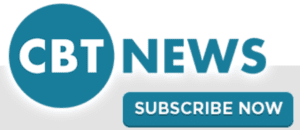 Did you enjoy this interview with Andy Wright? Please share your thoughts, comments, or questions regarding this topic by connecting with us at newsroom@cbtnews.com.
Be sure to follow us on Facebook, LinkedIn, and TikTok to stay up to date.
While you're here, don't forget to subscribe to our email newsletter for all the latest auto industry news from CBT News.