Today's Featured Interview:
How the customer experience is different in a COVID-19 world
In today's mostly contactless world, how exactly do you continue to deliver great customer experience without meeting face-to-face? Today, we've put together a panel of experts on this very topic to answer this important questions as we move into 2021. We're pleased to welcome Shep Hyken, customer experience expert and best-selling author, Scott McKain, business consultant and best-selling author, and we're also joined by Joseph Michelli, who is also a customer experience expert and best-selling author. Watch the full segment here.
Top Headlines:
During the town hall event televised on ABC, Democratic Presidential Nominee Joe Biden shared his insight for energizing electric vehicle manufacturing in the United States. While addressing environmental policy, Biden said that electric vehicle efforts will save billions of gallons of oil and create one million auto industry jobs. In regards to the country's current position on EV manufacturing, the former Vice President said, "we're not investing, we're not doing any of the research." Biden's EV focus comes in unison with plans of major automakers in the U.S. as both Ford and GM have committed billions of dollars to the development of electric and autonomous vehicles.
GM's EV push might be moving forward without its initial deal with Nikola. Nikola's stock took a hit on Friday after its CEO, Mark Russell, made inadvertent comments suggesting the company's deal with GM may not come to pass. Russell told Bloomberg that the EV startup would carry on solo if it couldn't come to terms on a deal with GM. Originally, GM took a stake in Nikola to build the company's signature electric pickup, the Nikola Badger. However, Nikola has been under tremendous scrutiny since the deal was announced, resulting in Nikola founder Trevor Milton stepping down from his position with the company.
It's been four years since Elon Musk announced that all Tesla cars would be equipped to be fully autonomous. While the company has made tremendous strides in its technology, there has yet to be a Tesla model that is capable of driving by itself. The EV maker has made several driver-assisted autopilot enhancements to its lineup but has yet to break through into driverless vehicles. Musk has offered praise for the progress of other autonomous vehicle companies such as Waymo, but says their approach is "highly specialized". Musk says that Tesla's latest technology is capable of zero-intervention drives with a beta coming in the next few weeks.
General Motors' chairman and CEO Mary Barra is being recognized for her talent and leadership. On October 23, Barra will be inducted into the hall of fame of the International Women's Forum at its world leadership conference. Barra has worked at gm for 40 years, and she became the first woman to lead an automaker when she became CEO in 2014. Barra joins Ginni pretty, executive chairman of IBM, and Fatma Samoura, secretary-general of FIFA, as inductees honored for their, "significant contributions to industry, diplomacy, and society."
News Stories & Opinion:
How to develop employees if you cannot promote them during COVID-19
Considering all the ways the COVID-19 pandemic is likely impacting your dealership, it may be a stretch to think about offering a promotion to your all-star staff members. It may not be in the front of your mind, but it is crucial to think of ways to continue developing and building your workforce. While the unemployment rate is rising due to layoffs, some are leaving of their choosing. In July, the number of people leaving their jobs voluntarily rose from 344,000 to 2.9 million. Read More
How to leverage seasonal service appointments to drive better business
The coronavirus pandemic has changed many Americans' schedules and habits, and for vehicle owners, one of the main impacts has been a significant change in how they handle routine maintenance. And this is dramatically altering how dealerships operate. According to the Hankook Tire Gauge Index, nearly half (48 percent) of Americans have delayed or canceled a vehicle maintenance appointment since the onset of COVID-19. Read More
---
Did you enjoy today's automotive newscast? Please share your thoughts, comments, or questions regarding this topic with host Jim Fitzpatrick at jfitzpatrick@cbtnews.com.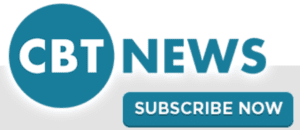 Be sure to follow us on Facebook and Twitter to stay up to date or catch-up on all of our podcasts on demand.
While you're here, don't forget to subscribe to our email newsletter for all the latest auto industry news from CBT News.