The coronavirus pandemic has changed many Americans' schedules and habits, and for vehicle owners, one of the main impacts has been a significant change in how they handle routine maintenance. And this is dramatically altering how dealerships operate.
According to the Hankook Tire Gauge Index, nearly half (48 percent) of Americans have delayed or canceled a vehicle maintenance appointment since the onset of COVID-19. Less frequent routine maintenance doesn't just impact dealership operations and business models, but it also prevents trained service personnel from being able to identify mechanical issues sooner –making it more challenging and expensive for the vehicle owner to fix.
However, as more drivers are hitting the roads again and colder weather looms ahead, seasonal service appointments offer opportunities for dealers to reestablish their customer relationships, provide a tailored service more appropriate for the current climate, and ensure that their customers will continue to bring their business through the door as we return to a more normal time.
Advertising Partner

To help re-establish these relationships, here are five ways that dealerships can leverage seasonal service appointments to help drive successful business results.
Use the changing seasons to check-in with your customers who missed their regular service windows and encourage them to come in.
Changing seasons bring concerns about the effects of adverse weather on vehicles. Dealers should remind their customers in the fall that the first snowfall is just around the corner, and should take their fluids and tires to ensure their vehicle is up to the challenges of the season. Similarly, as spring approaches, warmer temperatures are a great time to encourage vehicle checks for any signs of winter damage. 
Give customers what they need now, so they don't need to come in again later.
As many Americans limit their time out and about, maximize the time you have. Once a customer brings their car in, evaluate the car and offer them appropriate "while you're here" services to help extend the life of the vehicle and the time in-between service appointments. For example, even if a customer is a couple of months shy of the next brake check or tire rotation, ask if he or she would like to save another visit and do it now – perhaps at a reduced "while you're here" rate – to make the most of their time at the service center. 
Look for seasonal upsell opportunities.
The change in seasons offers a great opportunity to discuss upgrades that will help your customers handle the adverse weather better. One such upgrade that you could discuss with your customers is the benefit of all-weather tires. Ask if they know the difference between all-season tires, which many cars have fitted as standard, and all-weathers, which are specifically built to manage rain and snow without compromising year-round performance. It could help drive a new sale – and increase confidence from your customers that you're looking out for their best interests based on their driving habits and needs.
Show customers how and where they can save.
The pandemic has brought on a difficult economic environment for many, so it's important to show your customers opportunities to make their money go farther. This could be as simple as providing gas mileage tips, or looking for ways they can save on upcoming expenses for their vehicleFor example, dealers should highlight tire rebates like Hankook's, which offers customers significant savings on premium product lines – including the new Kinergy 4S2 all-weather tire. 
Educate customers about what they can do at home to enhance upkeep. 
With people spending more time at home, it provides a perfect opportunity for drivers to perform regular at-home maintenance. Seasonal service visits can be an ideal time to educate vehicle owners on what they can and should be doing on their own as the seasons change to ensure their car continues to run smoothly. Simple tasks like checking fluid levels, as well as tire pressure and tread depth (show them the Penny test!) can make a huge difference in the life and performance of the car.
With drivers bringing their cars for routine maintenance less often, it's more important than ever to make the most out of seasonal service appointments for both you and your customers. Whether it's going the extra mile with your service, or highlighting opportunities to save money, dealers should consider every possible avenue to keep customers coming back – and maximize revenues.
---
Did you enjoy this article from Curtis Brison? Read other articles from him here.
Be sure to follow us on Facebook and Twitter to stay up to date or catch-up on all of our podcasts on demand.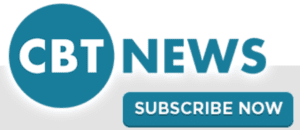 While you're here, don't forget to subscribe to our email newsletter for all the latest auto industry news from CBT News.