Today's Featured Interview:
How the pandemic has changed recruiting strategies for car dealers – Ron MacEachern
There is a lot for car dealers to consider when it comes to designing compensation and incentive plans for your employees, and now is a great time to take a step back and re-evaluate those offerings. Joining us today to discuss best practices for recruiting star employees and redesigning compensation plans, is Ron MacEachern, General Manager at The Suburban Collection. Watch the full segment here.
Top Headlines:
At the end of July, we spoke with NADA President Peter Welch about the lack of minority representation across the 16,000-plus members of NADA. Welch told CBT News that there was, "absolutely room for improvement" when it comes to diversity within NADA and across the auto industry as a whole. NADA has since taken a look inward to expand diversity within the organization. During NADA's October 20th board meeting, the association directors adopted a series of bylaws and amendments which included expanding at-large seats reserved for female and minority dealers by one seat. The new seats will be filled during the upcoming board elections this fall and next spring.
While the inventory shortage continues for many dealers, profit margins have experienced new highs. Now dealers are wondering how long it will last. Many large dealership groups including AutoNation, Asbury, and Sonic all experienced record-breaking numbers during the third quarter. Mike Jackson, CEO of AutoNation, told Forbes, "with higher demands and tight inventory, we adjusted pricing and we were able to improve our margins." Many other dealers have experienced similar success in their margins with lower advertising costs, more efficient staff, and fewer expenses associated with managing a fully-stocked inventory.
A recent study by CarGurus has found that pickup truck sales have benefitted the most from the pandemic. Madison Gross, director of consumer insight at CarGurus recently told the Detroit Free Press that 26% of pandemic truck buyers had not intended to buy a pickup before the pandemic. However, stimulus checks and added time for home projects gave consumers the push they needed to pull the trigger on the purchase. Of the pandemic truck buyers, 56% purchased a used truck and 44% purchased a new truck.
The S&P 500 is coming off of its worst week since the start of the pandemic back in March. Many investors are awaiting the results of the election to make their next move on Wall Street and results could continue to stall depending on the outcome of the Federal Reserve interest rate decision which will be decided on Thursday. The market is also feeling the strain of shutdowns as another wave of COVID-19 cases has hit several regions throughout the country.
News Stories & Opinion: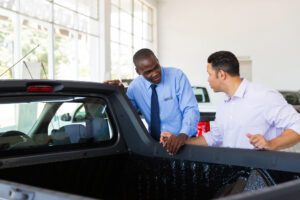 Pandemic vehicle purchases kicked truck sales into high gear
A new study from CarGurus is revealing a trend in auto retail toward larger vehicle purchases, particularly pickup trucks. The 2020 Pickup Truck Sentiment Study consists of responses from truck owners in the midst of the pandemic in September and compares the results from similar data compiled in February this year. It demonstrated differences in purchasing behavior in the relatively short time frame between studies. Read More
New report suggests data security at dealerships is a serious concern
A report released last week on the susceptibility of data breaches has identified auto dealerships as being a potential target. The 2020 Shred-it Data Protection Report found that emphasis on employee training and policies regarding data security have declined in 2020, and that 53% of consumers "feel less secure about their personal data security than a decade ago". Read More
---
Did you enjoy today's automotive newscast? Please share your thoughts, comments, or questions regarding this topic with host Jim Fitzpatrick at jfitzpatrick@cbtnews.com.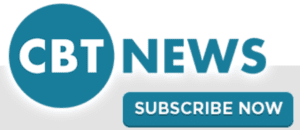 Be sure to follow us on Facebook and Twitter to stay up to date or catch-up on all of our podcasts on demand.
While you're here, don't forget to subscribe to our email newsletter for all the latest auto industry news from CBT News.