Today's Featured Interview: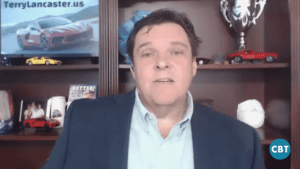 How automotive salespeople can continue to succeed in the digital world – Terry Lancaster
Dealers have learned through the rise of digital retailing that they must continue to move forward alongside the industry to remain successful. So what's the best approach in today's market? On today's show, we're pleased to welcome Terry Lancaster, automotive sales trainer and best-selling author of "How to Sell More Cars", to discuss how automotive sales has changed and what dealers need to do to help their sales teams succeed. Watch the full segment here.
Top Headlines:
Good morning everyone, welcome back to CBT News. It's Wednesday, November 4th, and we are still awaiting the final count of the 2020 presidential election. Be sure to stay tuned to CBT News for more on the election and how it will impact the retail automotive industry.
Fiat Chrysler could face up to $840 million in U.S. regulatory costs. The automaker disclosed that they are in the process of resolving an investigation with the justice department over excess diesel emissions. The costs are also associated with higher fuel economy penalties. In August, the U.S. appeals court overturned the Trump administration's rule that suspended an NHTSA regulation, resulting in penalties doubling for automakers who were failing to meet fuel efficiency requirements. The latest penalties against FCA are the latest of several fines from the Justice Department. In January of 2019, FCA agreed to an $800 million settlement to resolve claims that the automaker used illegal software to produce false results on diesel-emissions tests.
Auto sales could be on pace for another strong month. According to Cox Automotive, October is forecasted to be the second consecutive month of year-over-year volume increases. While this is positive news for auto dealers, it has many asking, "how long will it last?" For the month of October, the seasonally adjusted annual rate is expected to be 16.4 million. With sales volumes and average transaction prices on the rise, it's likely that auto sales will maintain this pace. Research has shown that American consumers continue to buy larger, more expensive vehicles. Industry experts believe that the two factors that will continue to impact consumer trends are a second stimulus package and another wave of new COVID-19 cases.
Retail sales for Hyundai U.S.A. saw a 10% uptick in the month of October. The automaker's success was primarily aided by a spike in sales of sports utility vehicles. Hyundai SUV retail sales grew by 23% during the month. October marks the second straight month that Hyundai saw double-digit retail sales growth. While most sales came from SUVs, the automaker also saw a strong gain achieved by the new Sonata, which saw a 20% retail gain. In a market driven by SUVs, the automaker says that the right SUV can still drive consumer demand.
While Ford is moving full steam ahead with production of the new all-electric F-150, the company announced there are no plans to construct all-electric super duty trucks. On Monday, Ford executives told industry analysts that the automaker has no plans to go into heavy-duty with battery-electric vehicles. The Ford F-series brings in one of the largest streams of revenue in the industry. In 2019, the F-series brought in $42 billion for the automaker. For comparison, Ford's F-series generates more revenue than the NFL, MLB, NBA, and NHL combined. Despite lofty revenue numbers, Ford will continue to aim its electric focus on the light-duty F-150, an all-electric transit van, and the 2021 Mustang Mach E SUV.
News Stories & Opinion: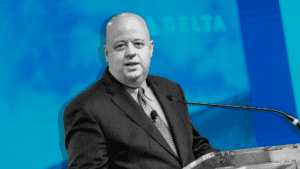 General Motors names new CFO from outside auto industry
General Motors has officially chosen someone from outside of the auto arena to fill the empty CFO position after former CFO Dhivya Suryadevara suddenly departed in August for the e-payments company Stripe, Inc. GM's press release announced that Paul Jacobson, 48, will officially begin serving as GM's executive vice president and CFO on Dec. 1, 2020. GM Chairman and CEO Mary Barra stated that GM and Paul "share a commitment to delivering a best-in-class customer experience, operational and financial excellence, and disciplined capital allocation." Read More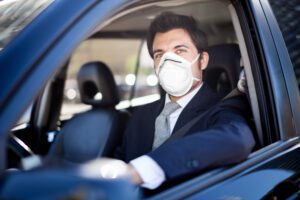 Can the auto industry maintain its torrid recovery pace?
After a devastating first half of 2020, the automotive industry sustains its strong recovery, outpacing retail recovery figures in other industries. CNN reports that the American economy is operating at 83% of the pre-pandemic forecasts for the year while J.D. Power is estimating that the SAAR for new vehicle sales is expected to be 15.9 million vehicles, currently the smallest year-over-year decrease since the start of the pandemic. Cox Automotive forecasts SAAR at 16.4 million units, an even smaller decrease. Read More
---
Did you enjoy today's automotive newscast? Please share your thoughts, comments, or questions regarding this topic with host Jim Fitzpatrick at jfitzpatrick@cbtnews.com.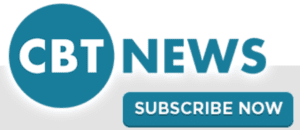 Be sure to follow us on Facebook and Twitter to stay up to date or catch-up on all of our podcasts on demand.
While you're here, don't forget to subscribe to our email newsletter for all the latest auto industry news from CBT News.