A new study from CarGurus is revealing a trend in auto retail toward larger vehicle purchases, particularly pickup trucks. The 2020 Pickup Truck Sentiment Study consists of responses from truck owners in the midst of the pandemic in September and compares the results from similar data compiled in February this year. It demonstrated differences in purchasing behavior in the relatively short time frame between studies.
CarGurus director of customer insights, Madison Gross, said in an interview with the Detroit Free Press, "We learned how the pandemic may have helped to spur pickup truck purchases."
"According to the study, 26% of pandemic truck buyers said they hadn't intended to buy one before, yet they opted to do so. Younger shoppers helped fuel this demand, noting that trucks offered a fun escape and a way to treat themselves, and stimulus checks helped them make these purchases. Given the higher price point that trucks tend to carry compared to other categories and the overall economic climate, it was interesting to see this trend towards more expensive vehicles."
The demographic shift is particularly notable. More Gen Z and millennial vehicle buyers tended to purchase trucks than before the pandemic. Although they intended to buy a vehicle, they shifted from shopping for a car to completing a truck purchase. These buyers were also more likely to live either in the city or a suburb than previous study respondents.
More than before, younger truck buyers responded that they bought a truck for road trips or as a personal treat.
Proof of Stimulus Check Influence
This CarGurus study is perhaps the first compiled data that shows the impact stimulus checks had on the automotive retail industry. 24% of Gen Z and millennial truck buyers from the September data reported that their stimulus check influenced their decision to purchase a truck. Of older truck buyers, 15% also answered the same.
Although vehicle purchasing simultaneously increased when stimulus checks were issued, it could have previously been argued that it simply coincided with the timing of the economic reopening. This study reinforces dealerships' anecdotal evidence with survey responses.
The prospect of a second stimulus check tied to a $2 trillion federal aid package dwindled before the presidential election. Without the deal done, it could be months before Americans receive additional financial support with an economy still in crisis. With a direct correlation drawn between vehicle sales and stimulus checks, it could put a damper on auto retail recovery.
Strong Truck Sales Aren't Guaranteed to Continue
Truck sales may have increased during the pandemic recovery, but that certainly does not solidify their position as top sales segment. Survey results show that "a third of current truck owners (34%) say they will probably/definitely own an electric pickup truck in the next ten years", which is on par with pre-pandemic figures.
However, the 20% of younger truck buyers say they probably won't buy another truck in the future. Two-thirds of truck buyers across all demographics say that they would switch brands if their preferred brand's price increased by $10,000.
Truck purchases may have been heavily influenced by the allure of road trips and home renovations during the pandemic, but brand loyalty and segment loyalty haven't been developed well yet. The study shows that manufacturers and dealers need to work at keeping customers engaged with this highly profitable segment, both in sales and in service, to ensure long-lasting success.
---
Did you enjoy this article from Jason Unrau? Read other articles from him here.
Be sure to follow us on Facebook and Twitter to stay up to date or catch-up on all of our podcasts on demand.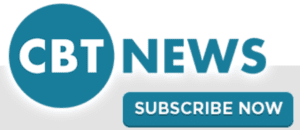 While you're here, don't forget to subscribe to our email newsletter for all the latest auto industry news from CBT News.