Today's Featured Interview: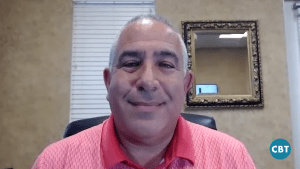 How dealership managers can set their teams up for success – David Lewis
Many associates can be sluggish during the first month of a new year as they return from the holiday season. For dealerships looking to crush it this year, automotive expert David Lewis has several strategies that managers can utilize to get the most out of their team in January and for the rest of 2021. Lewis is the President and CEO of David Lewis and Associates and the host of Straight Talk right here on CBT News. Watch the full segment here.
Top Headlines:
General Motors has rolled out a new logo as part of a new marketing campaign highlighting its corporate transformation. As the company prepares for an all-electric future, GM is launching its 'everybody in' campaign. The most notable change of the campaign was to retire the squared-off blue logo with a new one with rounded corners and a new shade of blue that appropriately represents the electrification of the automaker. In its 112 years as a company, GM hasn't made a change this significant to its logo since 1964. The transformation kicks off a new era for the automaker, as GM prepares to roll out 30 all-electric models by 2025.
As Ford remains idle at its Louisville plant, other automakers are feeling the strain from the semiconductor shortage as well. Ford announced last week that it would be closing its factory for a week due to a limited supply of semiconductors. Now other automakers are also suffering from the shortage, leading them to reduce output on everything from pickup trucks to compact sedans. Semiconductors are vital in the production of a vehicle, impacting everything from display screens to transmissions.
After a year-long investigation, Tesla is being cleared of unintended acceleration. Last week, the National Highway Traffic Safety Administration closed the investigation and absolved the EV maker of any blame. NHTSA's inquiry found that 246 crashes involving Teslas came as a result of drivers confusing the accelerator and brake pedals and not because of any manufacturing errors. The investigation never had any influence on Tesla's stock prices which continue to smash records.
America's list of the top 10 best-selling vehicles in 2020 was dominated by pickup trucks. Among the industry's 10 best-sellers, pickup trucks accounted for five spots. In fact, the top three best-sellers in 2020 were all trucks, as the Ford F-series led the way, followed by the Chevy Silverado and Ram pickup. Other trucks to make the list included the 9th ranked GMC Sierra and the 10th ranked Toyota Tacoma. The rest of the list consisted of several SUVs, while only two sedans, the Honda Civic and Toyota Camry, managed to crack the top 10.
News & Opinion: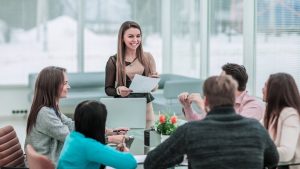 The top dealership leadership attributes you will need in 2021
To say that 2020 wasn't the year everyone expected it to be is an understatement. From the business world to our personal lives, the impact of 2020 has crept into every part of our daily routines. However, this statement is even more true for the automotive industry. The obstacles and hurdles that dealers have had to face this year have been more severe due to the COVID-19 pandemic, a rocky political landscape, and an unstable economic outlook. These situations have led to an increased need for capable and empathetic leadership going into 2021. This year will see the continued effects of events that occurred in 2020. So, how do you continue to lead your teams through these uncertain times? Read More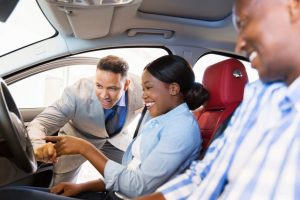 New report finds consumers prefer familiar auto options to advanced tech
While more advanced and exciting technology and drivetrain options are set to flood the automotive market in coming years, a new report found that familiarity and affordability are the top drivers for US car shoppers. The 2021 Global Automotive Consumer Study by Deloitte reveals that consumers are less open to purchasing an alternate-fuel vehicle such as an electric car or fuel-cell vehicle now than compared to just a year ago. Similarly, the in-person car buying experience is still preferred over online and remote selling processes. Read More
---
Did you enjoy today's automotive newscast? Please share your thoughts, comments, or questions regarding this topic with host Jim Fitzpatrick at jfitzpatrick@cbtnews.com.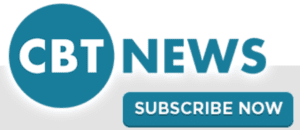 Be sure to follow us on Facebook and Twitter to stay up to date or catch-up on all of our podcasts on demand.
While you're here, don't forget to subscribe to our email newsletter for all the latest auto industry news from CBT News.