Today's Featured Interview:
CBT News Market Update: Zo Rahim, Cox Automotive & Jonas Moskowitz, LotLinx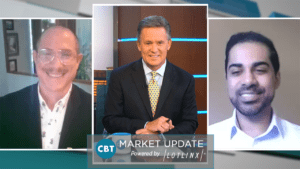 On this week's episode of the CBT News Market Update, new car sales came out to a retail SAAR of 11.03, down 10.6% from this time last year. The inventory of new vehicles sold took a 10.9% drop year over year. However, used-car sales continue to stay ahead of 2019 with a 5.7% year over year increase. New car inventory is still struggling, down 21.4% from last August, but used inventory is up slightly by 3.3%. Here to break down how these numbers reflect larger industry trends is Jonas Moskowitz, Senior Vice President of East Coast Sales for LotLinx, and Zo Rahim, Manager of Economics and Industry Insights at Cox Automotive. Watch the full segment here.
Top Headlines: 
Electric trucks are picking up interest with Americans as many models prepare to hit the market over the next few years. According to a July twitter survey, electric trucks are highly anticipated across the country, with the Rivian R1T leading the way. Based on the survey, the Rivian R1T picked up the most twitter traffic in 17 states while the Tesla Cybertruck boasted the most anticipation in 15 states.
From EV anticipation to EV results, a recent study by CleanTechnica revealed the best selling electric cars in the first half of 2020. Unsurprisingly, Tesla dominated sales, as the EV maker accounted for four out of the top five models. The Tesla Model 3 topped the list, selling nearly five times more than the Chevy Bolt, the only model outside of Tesla to crack the top five.
The Commerce Department released a report on Friday showing U.S. retail sales increased by less than expected in the month of July. The Commerce Department said that retail sales advanced by 1.2% in July after soaring by an upwardly revised 8.4% in June. Economists had expected retail sales to jump by 1.9% compared to the 7.5% spike originally reported for the previous month.
Vroom shares took a hit as the company announced predicted sales could be much lower than their forecasted numbers for the third quarter. Vroom says it's shifting its focus to lower-priced cars this month to meet demand changes. As a result, the online used-car dealer is expecting sales in the region of $268 million to $290 million for the quarter, well shy of their refinitiv forecast of $344.6 million.
News Stories & Opinion:
Penske Automotive and Other Larger Dealer Groups Continue to Cut Jobs
When the COVID-19 pandemic struck the United States in full force mid-March, hundreds of thousands of dealership employees nationwide stayed at home to ride out shutdowns and lock-ins. Despite auto sales being deemed essential business in April and retail restrictions loosening in most of the nation, many employees still have not been brought back to work by their employers. For Penske Automotive, more than 15,000 of their staff were furloughed in March, roughly 57 percent of their total workforce. Around 14 percent have not returned to work yet. And the way things look to CEO of Penske Automotive Group, Roger Penske, they may not have jobs to come back to. Read More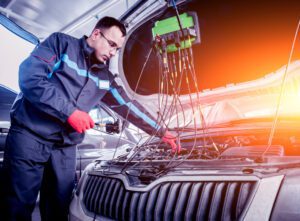 Delaying Internal Work Approvals – What It Really Costs When the Dealership Keeps Its Best Customer Waiting
The used car department is the dealership's best customer. When the dealership is turning used cars at a healthy rate, the parts and service departments account for the lion's share of profitability and absorb upwards to 100% of the dealership's adjusted overhead expenses. Knowing this, you wonder why – when it comes to approving work on recon units, there are costly delays, poor communications, and cross-department dissension which slows down the entire recon workflow and diminishes productivity and efficiency. Read More
---
Did you enjoy today's automotive newscast? Please share your thoughts, comments, or questions regarding this topic with host Jim Fitzpatrick at jfitzpatrick@cbtnews.com.

Be sure to follow us on Facebook and Twitter to stay up to date or catch-up on all of our podcasts on demand.
While you're here, don't forget to subscribe to our email newsletter for all the latest auto industry news from CBT News.