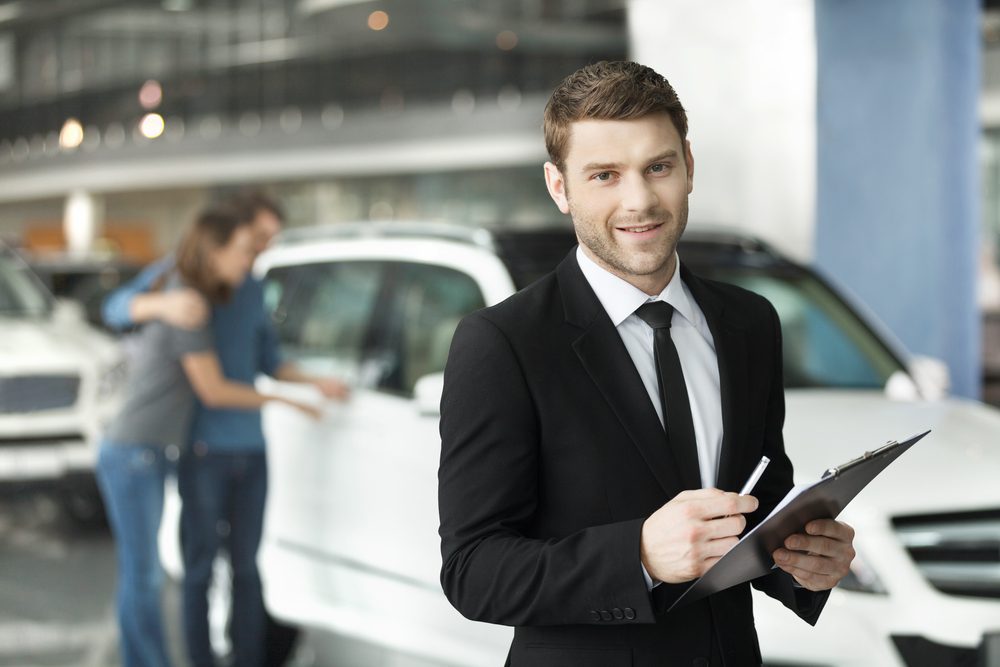 The headlines all throughout the media and even the industry trade publications all seem to be negative when it comes to the state of auto sales. Bad news all the way around.
Sales are slow. Wholesale prices have bottomed out in the used car segment. Franchises are running out of inventory because many of the auctions have scaled back operations. Oh…and Hertz could be forced to dump hundreds of thousands of fleet vehicles into a market that's already struggling. Unemployment is skyrocketing.
You get the picture.
For F&I, the pivot for the last 4 months has been centered around the necessity of online delivery and paperwork due to state and municipal lockdowns. Showrooms in some states were closed to sales and others had most customers move to completely 'no-touch' transactions. For most dealers nationwide, this was a whole new world for their F&I managers.
Conventional wisdom in the market says that F&I should be taking a proactive role in changing up everything in an effort to adjust to the 'new normal'. Adapt to new product and finance offerings, aggressively change how deals are presented, and usher in all the other safety protocols…it's daunting to say the least.
Is there a case, though, for keeping processes and procedures exactly as they were before COVID-19 hit the nation? Sounds crazy but think about it…
Stay the Course? Maybe…
When a crisis hits society mobilizes quickly to adapt to the ancillary effects of the crisis. After 9/11 we all had to travel amidst new security protocols. After the Great Recession, applying for a mortgage was suddenly much harder than before and credit was locked down in every market.
With COVID-19, the auto industry suddenly had to face empty showrooms and F&I offices were lucky to have 1 or 2 deals a day. Panic had set in and suddenly dealers had to figure out how to keep the lights on and staff on the payroll.
But some dealers seem to have weathered the storm by doing the exact opposite. Stories have popped up of dealers who made the conscious decision to NOT change how they delivered a car or how they presented product. In fact, the focus became more about keeping things as normal as possible in an effort to not exacerbate the panic everyone was feeling.
Related: 3 Simple Ways to Inspire Your F&I Staff
The Power of Positivity
As some states see an increase in car sales, some are struggling with rising cases. It's a bit of a mixed bag right now. However, dealerships can take the more positive approach not only with their customers, but with their staff, specifically the F&I managers. 
Look at What's Working –

It seems simple enough, but management can give weekly updates to the F&I staff highlighting positive metrics like PVR or CSI stats if they are holding steady or improving. Dig around for the success stories with specific deals where the F&I manager turned around a lean deal to one with a decent PVR. Keep it light and happy…your staff will be better for it.

Come from a Place of Service –

F&I managers have the pressure of making up a good bit of profit for the dealer on every deal but in the era of COVID-19, perhaps the priority should be on helping first, then profit. People are struggling and customers buying a car now likely NEED it or they would not have ventured outside to come to the lot. 
F&I can stick with their regular procedures but with a servant's attitude as the backdrop. They are here to help get you approved for the car you need, period. If customers feel like the F&I staff is happy to have them in their office (or online) and excited to help them, selling products will be easier and profits will follow. 
It Starts from the Top –

GM's and owners have plenty on their plate in riding out this virus. But they also set the tone for how everyone views their job and the attitude (either positive or negative) the staff has every day. Scream too much that the sky is falling and everyone will underperform and customers will pick up on the negative vibe.
If management is positive and making it clear that they will ALL get through this difficult time together and that the store will come out the other side stronger than ever, staff will walk a little taller and hold their collective heads up a little higher. F&I staff will be more empowered to stick to the tried-and-true processes that worked for them well before the virus hit.
As F&I managers, there really is a sound argument for sticking to what works and not allowing this awful time in our nation's history force an industry to become too reactive. Yes, protocols have to change from a health and safety standpoint, but how F&I executes a deal should not change. Don't forget…customers are also looking for things to go back to 'normal', too. If your dealership maintains that positive and steady tone throughout the car buying process, that could be exactly what your customers need right now.
---

Did you enjoy this article from Kristine Cain? Read other articles from her here.

Be sure to follow us on Facebook and Twitter to stay up to date or catch-up on all of our podcasts on demand.
While you're here, don't forget to subscribe to our email newsletter for all the latest auto industry news from CBT News.