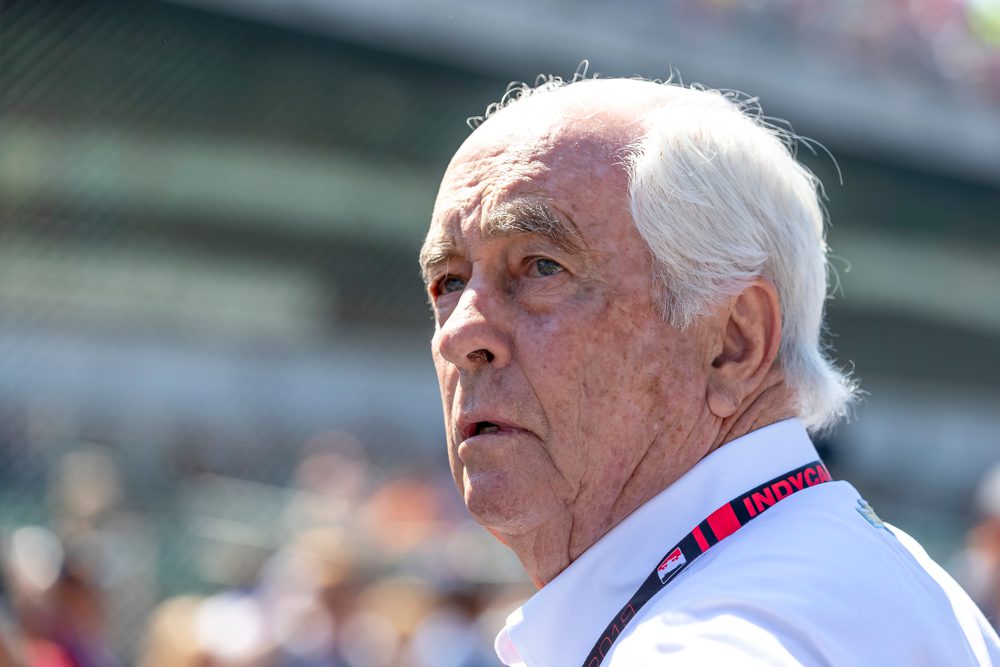 When the COVID-19 pandemic struck the United States in full force mid-March, hundreds of thousands of dealership employees nationwide stayed at home to ride out shutdowns and lock-ins. Despite auto sales being deemed essential business in April and retail restrictions loosening in most of the nation, many employees still have not been brought back to work by their employers. 
For Penske Automotive, more than 15,000 of their staff were furloughed in March, roughly 57 percent of their total workforce. Around 14 percent have not returned to work yet. And the way things look to CEO of Penske Automotive Group, Roger Penske, they may not have jobs to come back to. 
On a Q2 conference call, he said, "We see less salespeople necessary to drive the business. The same thing on the fixed side. We're seeing better utilization of our people." With the increased use of technology like online tools for sales and F&I, appointment scheduling applications, and digital marketing and advertising use, Penske Automotive sees less need for human capital. 
A Trend Among Publicly Traded Groups
Penske dealerships aren't the only ones to talk about a permanently reduced workforce when volumes return to normal. Group 1 Automotive CEO and president Earl Hesterberg said about their staffing situation on their Q2 earnings call, "On a headcount basis, (we) will be at least 20% more efficient in the U.S. and maybe more than that in the U.K., in terms of the number of cars we can sell per person and the number of cars we can service per person. And that comes from more productive revenue-generating people – technicians and salespeople – and less support people."
Sonic Automotive's Jeff Dyke also mentioned efficiency has improved in the second quarter on their Q2 call: "During the second quarter, we continued to improve our operating efficiency … We are very pleased with the success of these efforts which have enabled us to operate in a much leaner, more profitable manner. 
"Through these initiatives, Sonic expects to decrease SG&A (selling, general and administrative) expenses by approximately $7 million per month or $84 million annualized as compared to pre-COVID-19 levels. I'd like to emphasize that this represents over 50% of our adjusted pre-tax profit in 2019, indicating tremendous earnings upside as we return to more normalized business levels."
Asbury Automotive made similar announcements regarding "efficiencies". After furloughing 2,300 employees in April, 1,300 of those positions were permanently eliminated "to align our expense structure with the current business environment."
Tech and Efficiencies Reduce Workforce
As dealerships, particularly large dealer groups that employ thousands of people altogether, adopt tech that improves employee efficiency and streamlines work processes, an increasing number of positions are being slashed in dealerships. While it's a strategic move to improve earnings, eliminating staff could impact the economy. 
Should even half of the nearly 17,000 dealerships slash their workforce by 14 percent, it eliminates 140,000 jobs from the American economy – well-paying full-time positions in an industry that employed just over 2 million in 2019. And since frontline sales and service staff often don't have diplomas or degrees in other fields, finding another job to maintain their lifestyle could be extremely difficult.
Before making layoffs and furloughs permanent, dealers could seek to retrain redundant staff for positions that are often contracted out like marketing and BDC. This not only keeps valuable employees in the company but can reduce expenses in other departments.
---
Did you enjoy this article from Jason Unrau? Read other articles from him here.

Be sure to follow us on Facebook and Twitter to stay up to date or catch-up on all of our podcasts on demand.
While you're here, don't forget to subscribe to our email newsletter for all the latest auto industry news from CBT News.