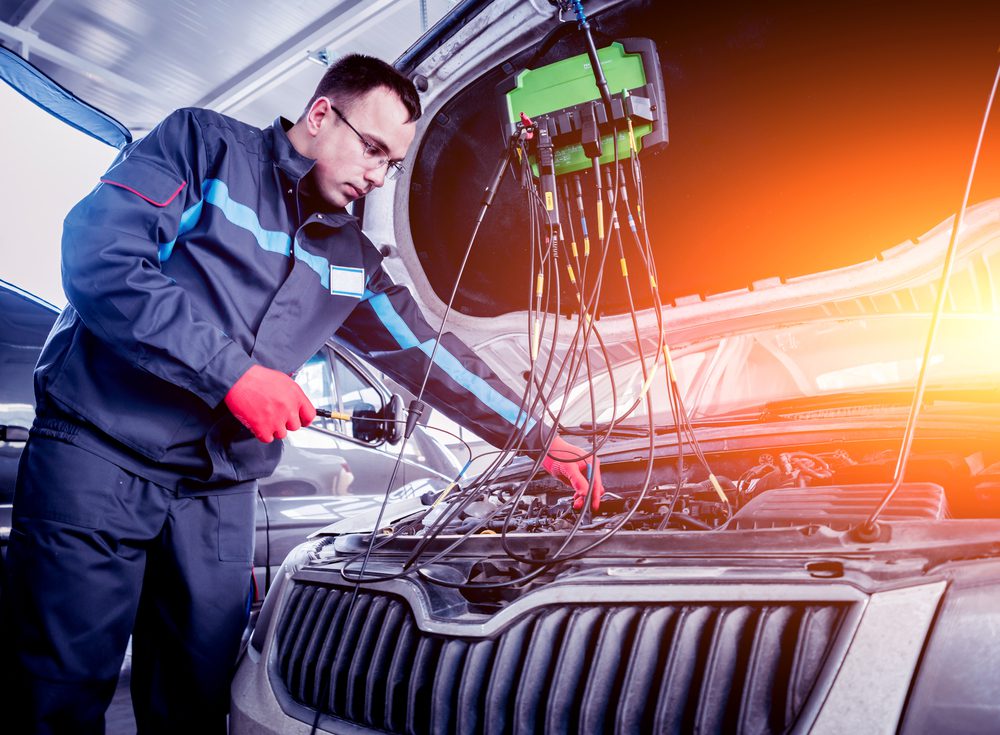 The used car department is the dealership's best customer. When the dealership is turning used cars at a healthy rate, the parts and service departments account for the lion's share of profitability and absorb upwards to 100% of the dealership's adjusted overhead expenses. Knowing this, you wonder why – when it comes to approving work on recon units, there are costly delays, poor communications, and cross-department dissension which slows down the entire recon workflow and diminishes productivity and efficiency.
Think about the overall recon workflow in a dealership… shortly after a unit is received on trade or purchased from auction, it's checked in and the recon process begins. The immediate priorities are to get the vehicle into service so that it can be inspected for needed repairs and bring it to a quality, reconditioned state that will net the profit margin estimated at appraisal. The end goal is to get the vehicle Retail-Ready with minimal costs as quickly as possible, without sacrificing quality reconditioning.
Surprisingly, the typical scenario in many dealerships is that it takes anywhere from 1-3 days to get a new recon unit inspected. Once inspected, the technician provides the recommendations to either the parts department or an advisor to price out the needed repairs. When the quote is finalized, it is given to the used car manager to approve or deny the recommendations. In the interim, the technician replaces the inspected unit on the rack with another repair job so that productivity can continue.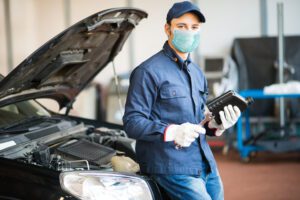 Quite often, days and even a week or more passes before technicians are made aware of approved work on internal repairs, finish up work-in-progress and get the vehicle back on the rack for work to begin. This practice erodes gross sales profit, leads to decreased technician productivity levels, and chips away at the most profitable selling days in the sales cycle.
It is essential that fixed ops, recon, and the used car department work together in a cohesive partnership. Utilizing technology that brings transparency across the entire recon operation, while fostering effective cross-departmental communications, real-time work approvals, and efficient recon workflow processes will maximize dealership profitability.
There a number of issues that cause delays in approving recon repairs, such as trying to locate vehicles, getting internal ROs in the hands of the person responsible for approvals in a timely manner, and bottlenecks that result when techs replace newly inspected recon units with other repair jobs in bays. Recon management technology makes it possible for managers to make data-driven decisions that prevent these issues from occurring. Additionally, mobile recon applications allow managers to receive real-time notifications of completed inspections so that approvals can happen instantaneously from anywhere. Appraisal notes and cost estimates are integrated so that managers do not need to gain access to their inventory management tool to make swift decisions. Advanced software allows everyone involved in recon to see each vehicle in each step and to be proactive so that costly delays can be avoided.
Let us suppose that it takes your dealership an average of 10 days to get units from acquisition to Retail-Ready and that your average daily holding cost is $45. For each unit, you are losing $450 in gross profit, in addition to the amount of depreciation during this period. Additionally, you will lose 10 of the best-selling days available and adversely affect your turn rate, which means lost future sales gross profit, internal work, and trades.
It's more important than ever that dealerships strive to build efficiencies in every aspect of their operation. Process management tools help dealers measure, analyze, and continuously improve processes that lead to streamlined workflows and steady business growth.
---
Did you enjoy this article from Karla Guleserian? Read other articles from her here.

Be sure to follow us on Facebook and Twitter to stay up to date or catch-up on all of our podcasts on demand.
While you're here, don't forget to subscribe to our email newsletter for all the latest auto industry news from CBT News.