We live in an emerging Golden Era of video and photography. The new iPhone 12 can record videos in Dolby Vision format, and they can also be edited on the phone. It's truly an amazing time when what was once the domain of major filmmakers and multiple thousands of dollars worth of equipment is now available in the palm of your hand.
What does that open up for your photography and videos for social, your website, and email with such power at your fingertips? And is it possible to use those assets from a mobile device on your site? Can I increase my leads? We'll look a bit into that and give you some best practices.
Video Works

Let's review some information regarding the power of videos. The Aberdeen Group noted that video marketers generate 66% more qualified leads per year. Let's say that one more time: 66% more qualified leads. And in a Social Media Today story from 2019, it's reported that placing a video on a landing page can increase conversions by 80%. Rendrfx also discovered that 80% of users recall a video ad they viewed in the past 30 days.
The bottom line is that using video marketing in 2020 is no longer optional but necessary for recall and leads. The question is whether or not you need to spend $1,500 to $3,000 on a half-day video shoot when pulling out your iPhone, GoPro, and a tripod might do the trick.
Related: Leveraging sophisticated AI for your dealership's video marketing strategy
It's About the Story
Buying new equipment is something we would love to do, but unfortunately, that gear doesn't produce results on its own. At best, you'll end up with something beautiful but meaningless and no CTA – which is what image advertising is. It would help if you actually had something to say of value to your target market.
With that in mind, plan out your theme and story before you start shooting. Regardless of the amount and expense of your equipment, it will all mean nothing without a purpose. Your concept and purpose are the most important part of what you will do.
So before you point and shoot, make sure you're good on the following things:
The target audience
The reason and purpose. What is your why?
The subject
The script
If you don't know the target audience and their needs, everything you do will be wasted on them. Get that down, and you are well on the way to serving up a video that will drive interest and action.
What Kind of Content Works?
What kind of content can work on social media, YouTube, and your site?
How-to Videos
You know the ins and outs of the vehicles you sell, but your consumer wonders what all the lights mean on their dashboard. They will also not read the owner's manual but absolutely will go to Google and search for an answer. This is where you can develop videos for the car operation basics, warning lights, and checking self-service items. The more educated your buyer is, the more they'll appreciate you. There's nothing too small to mention here, so show little things like how the seats recline and what it takes to unhook the floormats from that plastic hook on the floor.
Walk Around Videos
Buyers are looking for information about the latest models and want the information from a perceived industry leader. You want consumers to look to your dealership for information about any and everything vehicle related. With the right links back to your site, this provides opportunities for extra qualified leads, but remember that it's not about selling you overtly. It's about selling the vehicle's features to a specific target market buyer. Your branding will be in your logo, links, and, more importantly, in the content you provide. Here's an example of a Nissan Titan walk around.
Ride and Drive Videos
When a person can't physically go to the dealership to drive the car of their dreams, show them what it's like to be inside, and drive it. A mounted GoPro or a passenger with a mobile device can do wonders here as you drive the car and explain features, dimensions, NVH improvements, and performance. They see the car in action, and they will also be more likely to watch the entire presentation.
Where Should You Host Content?
You may be using a dealer website resource like dealer.com or naked lime. Or it could be another provider your OEM is working with to assist you with assets like EVOX. If that's the case, you have a platform and assets that will house your videos, and all you have to do is upload them or download the ones they give you.
If you don't use a service provider or are not tied to an OEM, then uploading the video to your own website is critical. While publishing it on YouTube is a good thing – we'll discuss that in a paragraph or two – hosting the video and image content on your own site will tie it to your website in search. Google spiders rummage through your site and locate the image on the specific page and post it in search data for buyers to locate.
Before uploading, make sure you name the video or image and provide a detailed description of its contents. You would be amazed at the millions of images on major websites with the name "image" or some randomly generated number on their sites. The naming convention of your images should be consistent on the entire site and is the easiest and least expensive way to be known on Google since this information is vitally important for search engine optimization. Google algorithms still look for relevant and well-explained content.
Does Professional Photography vs. iPhone Photography Make a Difference?
Let's start by saying the obvious: if you have the money and budget, it's always easier to pay a professional to do the work. Your quality will be excellent, and you'll get what you want, but it will be expensive and time-consuming. And it would be best if you weighed the cost with your target market expectations of quality. Remember that you're not the end-user. Your owners and future owners are.
If you were to post a photo shot by a professional on a high-end DSLR camera beside the same photo shot on an iPhone 12, most people wouldn't be able to tell the difference. Maybe no one would be able to see the difference, especially online. In this world of YouTube, Instagram stories, TikTok, and other media, the hard truth is that consumers are open to accepting less than movie-quality video shot by a person with a good eye for composition and detail. However, with a good story, using devices like the iPhone, a Bluetooth mic for the talent, and some edits on the phone or a computer, you can have some excellent quality to put on the site.
Related: Why Video Marketing Should Be In Your Dealership Marketing Strategy
How Would I Start?
If you want to try it yourself, start small and try one car for your inventory page. Let's assume you have seen the great examples provided to you from your OEM or other partner sites, so here are some basic points to follow:
Pick a location that works for the car. For example, if you're shooting a pickup, put it in a field, a home building area, or a location where your target market will identify.
Shoot in the early sunrise or afternoon golden hour, which is usually 4 PM until sunset. The light will make your vehicle look beautiful
The car is the hero. Make sure it's standing out on its own, inside or outside, with nothing around it. The key is to take away distractions and focus on the product.
Mimic the angles you've seen from the OEM. Vehicles look better when shot at a lower angle, a little below the bumper height, and at a 3/4 angle from the passenger side front and rear. And turn the front wheels so the wheels to the left if you're in front or to the right if you're at the rear of the car.
Take an honest and critical view of what you've done because the angles have to look good here since editing it won't help a bad angle. Ask your best owners what they think. If you've discovered your inner photographer, then you have something to work with. If you've decided that your child could have done better, then it's time to consider bringing in help.
But I Can't Do It
You may not even know how to work FaceTime, so how will you capture a good photo? This is a time to consider bringing someone on to help you. We're surrounded by enthusiasts, YouTube bloggers, and talented photographers of people and objects – especially automobiles. You can get someone to do a good job filming your scripted videos or photographing your vehicles for an hourly rate. If you haven't already discovered it, UpWork.com is a valuable resource for very high-quality and reasonably priced freelancers of any kind, and this would be a great place to start. It's safe, well run, and worth checking out.
With patience, a plan, and a good idea, you can get some great photography and video for your dealer site for a small amount of money. And by putting the videos on YouTube, it may very well start you on a lead capture bonanza as you've never seen before.
---
Did you enjoy this article from Steve Mitchell? Read other articles from him here.
Be sure to follow us on Facebook and Twitter to stay up to date or catch-up on all of our podcasts on demand.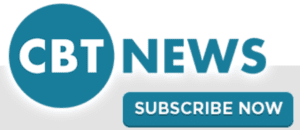 While you're here, don't forget to subscribe to our email newsletter for all the latest auto industry news from CBT News.