When buying a car, today's consumers have more choices than ever. They can buy from a traditional dealership, an online-only marketplace, or even directly from a manufacturer. With so many options available, it's no wonder dealerships are feeling the pressure to compete. While online-only marketplaces may seem like a threat to traditional dealerships, there are ways to compete and outperform them. Here are five tips.
1. Offer a better customer experience
One of the most significant advantages traditional dealerships have over online-only marketplaces is the ability to provide a better customer experience. When customers buy from an online marketplace, they often do so sight unseen. They may not have the opportunity to test drive the car before making a purchase, and they may not even get to see the car in person until it's delivered to their doorstep.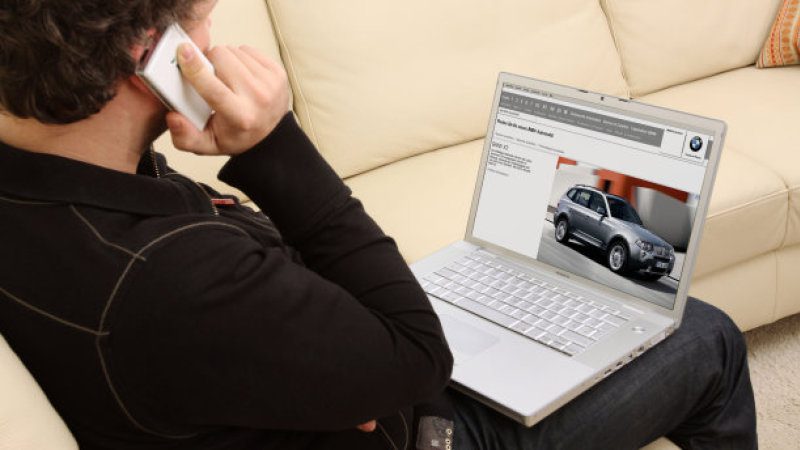 In contrast, at a traditional dealership, customers can come in and take a car for a test drive, talk to a salesperson face-to-face about their options, and get a feel for what they're buying before deciding. This level of customer service is something that online-only marketplaces can't match.
2. Offer stress-free financing options
Another advantage traditional dealerships have over online-only marketplaces is the ability to offer financing options. Customers who buy from an online marketplace are often responsible for securing their financing. This can be difficult and time-consuming, particularly for customers with less-than-perfect credit.
In contrast, customers can work with the finance department at a traditional dealership to secure financing. This is a huge advantage for customers, removing the stress and hassle of finding their financing.
Finally, dealerships should invest in digital retailing to reach potential customers who may be searching for cars online. In a recent Cox Automotive study, 64% of shoppers want more of the purchase process to happen online. By creating a solid online presence and using targeted advertising combined with moving more of the car buying process online, dealerships can connect with car buyers who may not even consider shopping at a dealership.
4. Focus on price competitiveness
While online-only marketplaces typically have lower prices than dealerships, this doesn't mean that dealerships can't compete on price, especially in today's climate. On the contrary, by carefully monitoring the prices of similar vehicles on Carvana and other marketplaces, dealerships can adjust their own pricing to be more competitive.
5. Offer a wider selection of products and services
Finally, traditional dealerships also have the advantage of offering a more comprehensive selection of cars—new and used. However, when you buy from an online marketplace, you're generally limited to the choice that's available on the site. This can be limiting for customers who have specific needs or wants.
In contrast, at a traditional dealership, you can access the entire inventory of cars across their network. In most cases, this allows you to find precisely what they're looking for, whether it's a specific model, make, or even color.
Traditional dealerships can compete with online-only marketplaces by offering a better customer experience, financing, trade-in options, and a more comprehensive selection. These are just a few of the many ways that dealerships can outdo the competition.