With online selling and buying at an all-time high, businesses across all industries must find ways to be more successful in online inventory merchandising. This includes car dealerships, as a recent Cox Automotive
study reported
that a staggering 76% of survey respondents said they would be open to completing the entire car buying process online.

Car dealerships need to make sure their inventory stands out more than others, and there are several actionable steps they can take to get there.
1. Be clear about the process
Historically, online shoppers have been skeptical about making large purchases online because they may miss important details in the fine print on e-signature forms and other legal documentation. Many more people are comfortable e-signing now, but car dealers need to make sure policy and procedure documents are up to date and easy to understand. This includes information about warranties and returns (if applicable), two of the most significant concerns consumers have.
2. Provide every specification
Nobody likes finding a listing for a big-ticket item that looks like it may be a perfect fit and then realizing there are very few details or specifications provided. To successfully market vehicles online, car dealers must make sure each vehicle listing includes at least all of the information that would be found on the sticker at the lot.
Of course, listings for used cars must include details of any significant or minor flaws, if applicable. Various resources, including the National Insurance Crime Bureau, provide an easy VIN lookup tool that can tell consumers if specific vehicles have been involved in an accident, so it is imperative to always be transparent about a used car's history. This may even mean offering these types of reports upfront.
3. Provide photos and different views
While this tip seems obvious, many car dealerships fail to post proper imaging of each vehicle listed. Cox Automotive's recent survey showed that 78% of prospective car buyers would be more interested in a listing with a 360-degree view of a car as opposed to a listing with simple photographs and average resolution. Of course, advanced video technology is also available and appreciated by shoppers.
4. Create effective search tools
Some car shoppers know exactly what they are looking for, but many only have a general idea, such as the car size they want. Therefore, reliable search tools are critical so customers can see the entire range of relevant vehicles available at a dealership and will then be able to get a clearer idea of what the perfect vehicles for them might be. While filters can be tweaked to determine the best combination of options, they are critical when customers are looking for something specific such as trim, color, size, and more. Also, having a "You May Also Like" or a similar feature can provide site visitors with new possibilities they did not know. Live bot chat features can also help guide visitors to relevant options.
5. Inventory management system
While connecting with customers and providing them with all the information they need regarding a prospective purchase is critical, car dealerships must also invest in reliable and accurate inventory management software and merchandising processes. Being able to immediately filter and sort by mileage, build, condition, age, price, availability and status, and more can help manage total inventory, which is vital for car dealers of all sizes.
6. Be available when needed
While it sounds contradictory, being available in person is also critical to successful online inventory merchandising. Most – if not all – of us have encountered a time when we desired to speak to someone directly instead of communicating with a computer. Dealership sales staff should still be available via phone, live chat, or email for customers who want to connect with a human. The Contact page of a car dealership's website should always provide plenty of options, which may make them more attractive to customers and help them win business.
Ultimately, transparency and successful administrative protocols can help a dealership with its online vehicle merchandising and generate more business.
---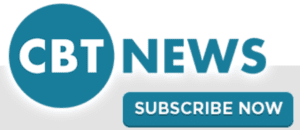 Did you enjoy this article from Kimberly Hurley? Please share your thoughts, comments, or questions regarding this topic by submitting a letter to the editor here, or connect with us at newsroom@cbtnews.com.
Be sure to follow us on Facebook, LinkedIn, and TikTok to stay up to date.
While you're here, don't forget to subscribe to our email newsletter for all the latest auto industry news from CBT News.