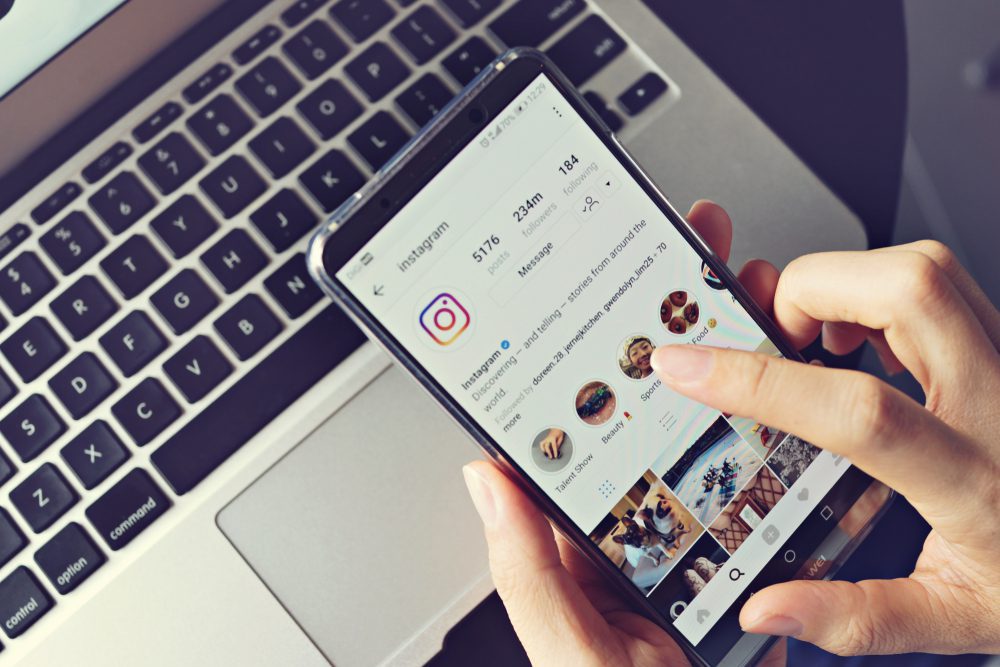 Instagram is more of a game-changer than you would think. Customer satisfaction is hard to determine, especially since most people do not participate in surveys, especially after waiting long periods of time at a car dealership, either fixing their vehicle or purchasing one. Instagram, amongst other social media websites, can increase traffic and your understanding of customer satisfaction.
Why is Instagram so popular?
Many car dealerships use social media accounts like Snapchat and Facebook to reach potential customers. However, both of these social media sites have their own limitations. Car dealerships face tremendous competition, and knowing the quickest and fastest way to reach a customer can make all the difference.
According to Digital Air Strike, "75% of car buyers and 68% of service customers say internet research, including social media and review sites, was the most helpful medium when selecting a car dealership". After all, online review sites are not the only way for users to review. Word of mouth travels fast – especially on social media platforms.
With Instagram, more and more millennials are turning to social media sites to gauge what purchases they should make. Facebook, while still helpful, is geared towards older generations. In fact, baby boomers and other older generations tend to use Facebook, and most consumers under 30 use TikTok and Instagram.
Utilizing Instagram polls
Instagram has a neat feature that you can post on your car dealership's story where your audience can engage and complete quick polls. These 1-5 quick question polls can help you better understand your customer's experiences and increase engagement.
Polls, though, are also public. Social media managers and specialists should focus on creating polls that will increase engagement but won't become a liability. While the excellent press is appreciated, bad press and negative reviews can lead to fewer consumers interested in your car dealership.
Post and update frequently
With Instagram, there is no limit to how much you can post in one day. Car dealerships can post frequent updates on their car supplies, new deals, raffles, and more through their Instagram accounts.
The frequent posts and updates are convenient and ideal for young adults. Younger generations look at online reviews and social media before making their purchasing decisions. So, posting listings, demonstrating special features, and providing financing options online can speed up the process. 
Tag your business page for more engagement
Instagram is a highly organized application that makes it easy for interested consumers and social media users to look through a hashtag or an account to understand the product. For car dealerships, this is still the case.
Using hashtags, and allowing happy customers to tag the dealership's business page, can increase engagement and convert interested lookers into consumers! Creating a unique hashtag that incorporates your dealership's name and the values it represents can make it easier for consumers to review their car dealership options.
It is also a tool for engagement that can turn into conversions. Every Instagram page is different, and each dealership has its own personality to show using media sites. Find something that makes your account stick out and reply to as many consumers as possible. 
Final thoughts
Overall, car dealerships lose out when they don't tap into their online resources, like Instagram. As Millennials and Gen Z adults reach the ages and financial stability to buy vehicles, car dealerships should prepare to advertise and market for these two younger generations that frequently use social media sites like Instagram. As this platform updates, we can expect new tools and resources that are perfect for businesses and increase customer satisfaction.
---
Did you enjoy this article from Steve Mitchell? Please share your thoughts, comments, or questions regarding this topic by submitting a letter to the editor here, or connect with us at newsroom@cbtnews.com.
Be sure to follow us on Facebook, LinkedIn, and TikTok to stay up to date.
While you're here, don't forget to subscribe to our email newsletter for all the latest auto industry news from CBT News.