Even though electric vehicle (EV)
adoption is growing
, one issue remains a roadblock: the lack of enough EV chargers. According to a McKinsey report, half of US consumers list battery and charging issues as their
top concerns
about buying EVs. A lack of a comprehensive EV charging station infrastructure could derail initiatives like the
Bipartisan Infrastructure Law
that sets a benchmark of building 500,000 public charging stations in the US by 2030. 
Additionally, the Biden Administration set a goal for half of all new cars to be zero-emission vehicles by 2030. For that to happen, the country would need 20 times more chargers than it has today, according to McKinsey. Specifically, estimates from experts project that the country would need over one million EV chargers to support that amount of EVs. However, needing to increase the number of chargers may not be the only issue. More chargers  could bring other significant problems.
Can America's current grid system handle more EVs? 
In addition to the lack of charging infrastructure, there has been concern about whether America's current electric grid could support that much activity. This situation recently played out at the state level in California. 
The Californian Independent System Operator called on residents to avoid charging their vehicles on the night of August 31, 2022, to not overburden the state's grid during a hot temperature day. This event suggests that adding more EVs and chargers to America's grid is a valid concern. 
A possible solution: Off-grid charging 
Recently, there has been a move toward an alternative solution: off-grid charging in the form of solar canopies. 
The company Paired Power, and its CEO Tom McCalmont have offered a potentially viable solution for easing stress on America's electric power grid while also handling the low charging station numbers. McCalmont has suggested addressing the charging issue with off-grid power sources. 
His solution is to use solar panels or batteries to charge cars instead of connecting them to America's electric grid for power. This move could improve the EV charging landscape and, in relation, overall EV adoption. 
Solar Canopies: Improving charging efficiency 
In September 2022, Paired Power launched PairTree, a solar canopy. According to a recent press release, the installation process is 30 times faster than putting in a conventional charger, doesn't need a lengthy permit process, and only requires two workers to install the canopy. 
Additionally, the installation process only takes one workday and requires standard tools. 
An option like PairTree not only helps to address the lack of EV charging stations, but it can also deal with the issue of high charging costs — which could also be a significant deterrent for those interested in EVs. 
For example, charging at a public EV charging station can cost five to ten times more than at a private one. The PairTree EV charger could address this cost issue and provide a more affordable alternative than public chargers. 
The PairTree charger also offers an EV 75 miles of daily range. This metric is much higher than the 30-mile US daily commuter national average. Ultimately, cars will be able to get much more out of their charge from a solution like this. 
Final thoughts 
Overall, solar canopies and alternative electric vehicle charging infrastructure can expand access to EV charging and lower costs: two things that are necessary to increase EV adoption and help get closer to creating enough EV chargers to support widespread EV adoption without burdening the country's electric grid. 
However, one thing is clear; it'll likely require the public and private sectors to unite to make significant progress and ensure that this country's infrastructure supports sustainable, affordable, and effective EV charging.
---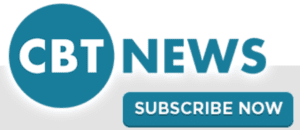 Did you enjoy this article? Please share your thoughts, comments, or questions regarding this topic by connecting with us at newsroom@cbtnews.com.
Be sure to follow us on Facebook, LinkedIn, and TikTok to stay up to date.
While you're here, don't forget to subscribe to our email newsletter for all the latest auto industry news from CBT News.