Headed into another year of uncertainty, TrueCar is forecasting a healthy increase over 2020's suppressed auto sales performance, expecting new light vehicle sales in 2021 to reach 16 million units. That figure represents an overall increase of 10% industry-wide, with retail sales calculated at a 9.6% boost over last year's results. 
The positive forecast may come as a surprise to some in the industry with several mitigating factors as the new year experiences a rocky start for automotive. A semiconductor chip shortage is currently causing pains for manufacturing, threatening to thin dealers' inventories similar to last spring's COVID eight-week shutdown. COVID-19 cases in the United States continue to grow with daily deaths reaching all-time highs. Political turmoil also factors in with President-elect Joe Biden's inauguration coming next week. 
Each of these issues are wild cards of themselves that could be short-term concerns, or one or more could be exacerbated to become a chronic or long-term problem. 
Resilience in the automotive industry might smooth out the highs and lows that outside factors present, though, similar to the blistering recovery after 2020 lockdowns were lifted. In large part, America's auto dealers had near-normal or even above-normal sales as the year came to an end. 
Lead Industry Analyst at TrueCar, Nick Woolard, says, "The year 2020 was a challenging one for the automotive industry and the economy at large, but the recovery came faster than most expected, providing strong momentum and pent-up demand going into 2021. Retail demand is healthy and will remain the driving force for total vehicle sales in 2021. Fleet sales will also increase, but at a much slower pace, due to the uncertainty surrounding travel." 
Average selling price expected to continue rising
TrueCar's predictions include an expected growth in the average transaction price also. As the segments of the population who are largely unaffected by to coronavirus financially continue to buy cars, and with industry growth into more advanced powertrains, the average transaction price is forecasted to climb 3.1% year over year to nearly $38,000. 
Woolard stated, "As the K-shaped recovery takes shape in 2021, we expect higher-income households, who have not been financially impacted by the pandemic, to continue making new vehicle purchases. Continued trends towards large trucks, SUVs, and a growing array of electric vehicles as well as additional safety and technology content will lead to even higher average transaction prices in 2021."  
Incentivized rates to remain steady
Despite another potential inventory shortage, it's expected that car shoppers will be able to take advantage of aggressive interest rates throughout the year. Low interest rates at the national level are likely to stay low through the calendar year, and auto lenders both captive and non-captive will be expected to keep rates low for new and used purchases. 
Altogether, it's a forecast that should excite auto dealers nationwide. Higher expected retail sales that trend toward higher-priced, higher-grossing models are a positive start. Combined with fleet sales that are returning slowly and competitive rates for the foreseeable future, it's quite a rosy picture. 
Potential interruptions remain on the horizon, so dealerships and salespeople should capitalize on every lead possible while the sun is shining on them. 
---
Did you enjoy this article from CBT News? Read more here.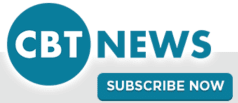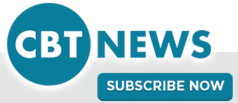 Be sure to follow us on Facebook and Twitter to stay up-to-date or catch-up on all of our podcasts on demand.
While you're here, don't forget to subscribe to our email newsletter for all the latest auto industry news from CBT News.