Minnesota car dealers were in federal court last week to fight a proposed change to the state's emissions rules for new automobiles. The regulations would bring Minnesota's emissions standards for new car sales up to par with those enforced in California. If the emissions standards are changed, Minnesota would become the first midwestern state to take on the higher regulations.
In the complaint, the Minnesota Auto Dealers Association argued that the state's ongoing rulemaking is preempted by federal environmental laws. Public comment on the issue is planned for February, and the standards wouldn't be adopted until the 2025 model year.
On today's show, we take a closer look at the lawsuit and why dealers in the state are challenging the proposed emissions standards. We're pleased to welcome the President of the Minnesota Auto Dealers Association, Scott Lambert.
According to Lambert, this new emissions rule has bypassed the Minnesota legislature and comes at a poor time for car dealers who will potentially suffer harsh economic consequences. The team at MADA has been fighting this rule for over a year now, with legal proceedings coming to a crawl due to the COVID-19 pandemic.
From Lambert's perspective, Minnesota car dealers will be impacted by the new administrative rule in two key ways. The first being, that consumers will lose their power to choose which vehicle they want to purchase. 86% of all vehicles sold in the state are pick-up trucks, SUVs, and minivans, and the proposed rule would limit the overall inventory. The rule will also cause average new vehicle prices to rise. A 'California-certified' vehicle would be a lot more expensive to purchase for consumers.
According to Lambert, the foundation of the argument is that the Minnesota Pollution Control Agency is trying to oversupply dealers will electric vehicles. He says the agency believes that if they saturate the market with EVs, consumers will buy them. Lambert, however, disagrees. He does not think there is enough consumer demand to justify this influx of EV inventory. Additionally, the cold weather climate that Minnesota experiences is not conducive to the battery life of EVs. Instead, the state should be focused on demand, infrastructure, and incentives.
---
Did you enjoy this interview with MADA's Scott Lambert? Please share your thoughts, comments, or questions regarding this topic with host Jim Fitzpatrick at jfitzpatrick@cbtnews.com.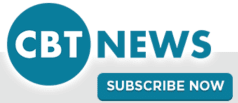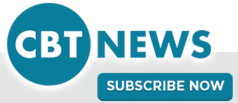 Be sure to follow us on Facebook and Twitter to stay up to date or catch-up on all of our podcasts on demand.
While you're here, don't forget to subscribe to our email newsletter for all the latest auto industry news from CBT News.