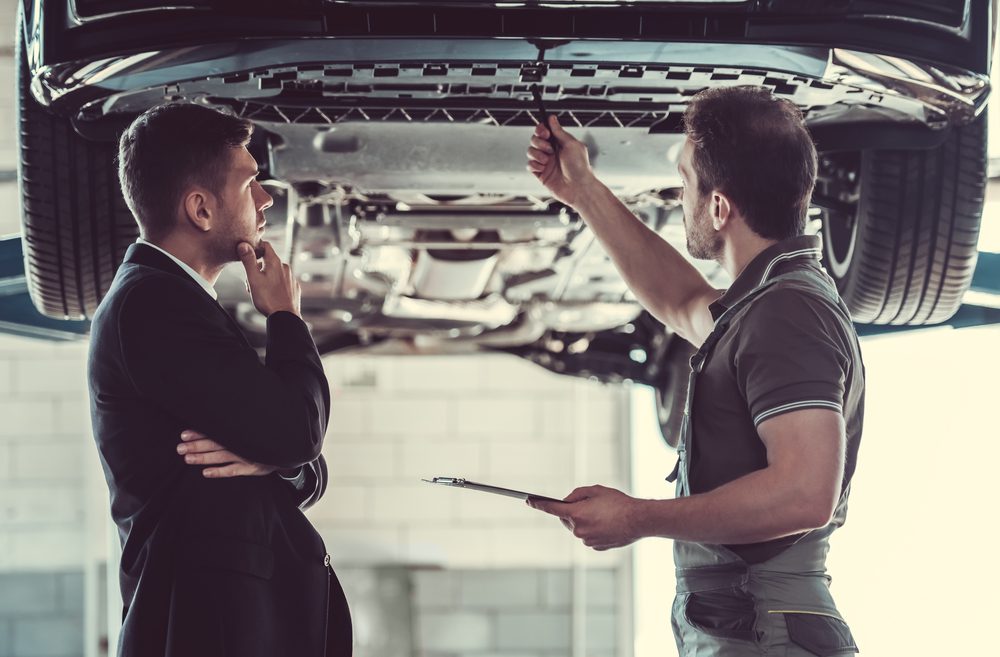 Everyone needs a job description of their job that outlines what is expected and the actions you will need to execute to succeed in that job. That said, what are the MUST DOs for maximum performance?
Along with the list below, as a consultant, trainer, and coach, I also have detailed daily, weekly, and monthly lists that outline all of the activities expected for a job function in fixed ops. Below, are the basic things I feel must be done regarding coaching your retail process by service and parts leadership each and every day.
Keep in mind, the most important part of a leader/manager's job is to positively affect the performance of their team members.
The most influential thing you can do to affect a positive outcome is to act on lead metrics. What this means is what are the actual actions we need to take to ensure the result we want actually happens and are we acting on them?
The tasks below should happen daily regardless of anything important that is on your plate that day.
Retail dashboard update
Review daily performance reports. Determine which technicians are performing below 100% productivity and find out why. Determine the retail performance of your advisors. Who's in the green, who's in the yellow, who is in the red? This should take about 30 minutes or less. Update your employee-facing dashboard so that KPIs are constantly visible.
Daily huddle
Hold a 10-minute daily scoreboard meeting with your service and parts team, and review month-to-date performance, identify missed profit opportunities, and decide on an action plan for today. Develop a cadence of accountability. Ask team members to identify what actions we need to take to help them reach their goals. Get team members that are achieving and overachieving to share how they are doing it.
It's best done before business has started for the day. This is not a complaint session or housekeeping meeting.
Be "live-on-the-drive"
Spend one hour each morning observing the service reception process including proper meet and greet, verification of customers' prime concerns, 100% walk-around presentations, and 100% menu presentations. Also, meet and welcome your customers to build rapport. Coach areas that are lacking.
Shop flow
Inspect the dispatch process for equitable distribution of ROs (waiters) and technician wait time. Review WIP and identify where gaps in Customer Status and Special Order Parts may exist. This should take about 15 minutes. Coach on the spot and revisit every day.
MPI performance
Observe a repair technician and an express tech performing a complete 27-point vehicle health check. Ensure express techs are doing the inspection FIRST within 15 minutes. Ensure repair techs are completing the MPI along with the prime concern. This should take about 15 minutes. Spot coach and revisit daily.
Monitor phones and other customer communication portals
Listen to incoming service calls, recorded or live, with advisors, appointment coordinators, and/or BDC employees. Are all customers offered an appointment? Are there too many status calls coming in (one is too many)? Has every customer been contacted at least once today in a proactive manner? This should take about 15 minutes. Coach and counsel as needed.
Assure customer presentations are correct and consistent
Review the previous days Ros and add any exception reports to identify your RO process is in order. Do they have a prioritized presentation attached to each RO? Is it evident that a presentation was even made? Did we use our declined services codes or system? Counsel with individuals as needed. Tell them the good stuff you find too! This should take about 15 to 30 minutes. Coach opportunities and praise for a job well done. Utilize the "Give-me-the-pitch" service sales training technique with one advisor daily.
Parts efficiency and margin
Observe the back parts counter for improper discounts, fill rate, and are the technicians getting in and out or more preferable, their parts delivered timely? Are there any "down in shop" vehicles waiting on parts? Are there any lengthy backorders and have customers been notified of backorders and parts arrived and appointments scheduled? This should take about 30 minutes or less. Make adjustments to ensure optimal fixed ops performance is reached.
If we make them accountable and ensure everyone is executing, these are the items that will bolster fixed ops performance and efficiency tremendously!
---
Did you enjoy this article from John Fairchild? Please share your thoughts, comments, or questions regarding this topic by submitting a letter to the editor here, or connect with us at newsroom@cbtnews.com.
Be sure to follow us on Facebook and Twitter to stay up to date or catch-up on all of our podcasts on demand.
While you're here, don't forget to subscribe to our email newsletter for all the latest auto industry news from CBT News.