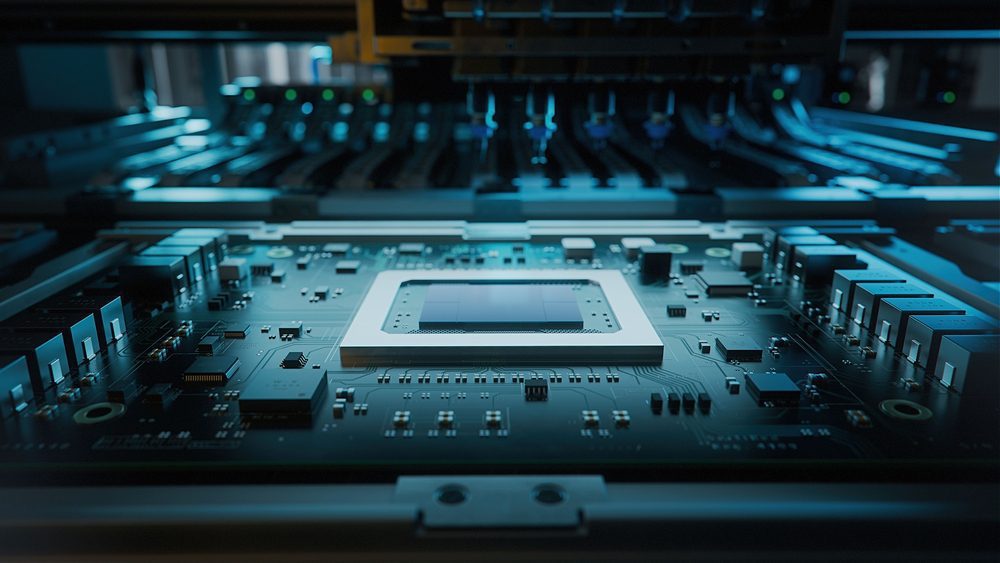 The Russia-Ukraine War and the lingering impact on production cycles due to COVID-19 are still influencing the supply of new automotive vehicles. Materials like carbon black, platinum, palladium, rhodium, and semiconductor chips are still lagging. The current conflict in Europe could lead to even more shortages that might put a more significant hold on the auto industry within the United States. Will there be a rebound, and if so, when? 
Catalytic converter materials will likely see supply dips
A report published in mid-March by Johnson Matthey, a London-based chemicals and technologies company, projected that palladium and rhodium could see supply declines. It also revealed that platinum, which has seen a short bump in supply, could also experience a drop. Russia is a major producer of all three materials, and supply chain disruptions due to the war with Ukraine will likely lead to shortages. 
Since automakers use these metals to produce catalytic converters, this lag in supply could have a staggering impact on the production of new vehicles. The limitation in supply has already increased the pricing of catalytic converters. Over time, it's possible that manufacturers could pass on this expense to consumers in the form of higher vehicle prices. 
A fall in carbon black supplies could lead to higher tire prices
Russia produces 30% of the world's carbon black supply, which is used in the production of tires. The carbon black supply chain disruption due to the Russia-Ukraine War may increase tire prices. However, this shortage may cause less of a shockwave in the production of new vehicles. 
Since 2018, there's been an overall shortage of carbon black in the United States, so many North American manufacturers have already shifted from only depending on Russian supplies of this material. 
For example, tire manufacturers like Nokian Tyres and Continental Tires have plants in Dayton, TN, and Mount Vernon, IL, respectively. This new focus on state-side productions of carbon black may significantly help defend against any rattles to the supply chain in the short and long term.
Suppliers get creative with chip and electronic part shortages 
Semiconductor chips are still seeing a lag in supply. This is due to shortages of materials like neon gas, with 60% of its production coming from Ukraine. Chip material shortages like this have led manufacturers and suppliers to tap into alternative production strategies. For example, Ford has begun to prioritize the production of more expensive vehicles that they know can increase their profits — likely popular and newer SUVs and EVs. 
Automaker suppliers also have to get creative as many are redesigning various vehicle components so they won't need parts in short supply. An example is automotive supplier Gentex redesigning their rearview mirrors to operate without needing specific electrical components. 
Is a rebound on the horizon? 
However, while ingenuity from automakers and suppliers could help in the short term, it could take a while for these efforts to put a dent in taking care of supply chain disruptions brought on by material shortages.
Over the next year, these shortages will likely increase new vehicle pricing since pivotal supplies may still be limited. This may lead to consumers holding onto older vehicles much longer to wait out the imbalance. 
We may not see a rebound in these shortages until the Russia-Ukraine War ceases or suppliers and manufacturers continue to take advantage of creativity and re-engineer products or open up new supply chains. Sam Abuelsamid, an analyst at Guidehouse Insights, had this to say about a rebound in a recent Consumer Reports article,
"It's looking increasingly likely that vehicle supplies won't return to something we might consider normal until the end of 2022 at the earliest, and possibly well into 2023 […]."
---
Did you enjoy this article from Chanell Turner? Please share your thoughts, comments, or questions regarding this topic by submitting a letter to the editor here, or connect with us at newsroom@cbtnews.com.
Be sure to follow us on Facebook and Twitter to stay up to date or catch up on all of our podcasts on demand.
While you're here, don't forget to subscribe to our email newsletter for all the latest auto industry news from CBT News.