Car dealers are always looking for the best in class CRM, or customer relationship management system, and one company is expanding quickly in the market. Today on Inside Automotive, we're joined by DriveCentric's Chief Evangelist Officer, Steve Roessler, who discusses how the business achieved accelerated growth and what it means for dealers.
Roessler reports his company has almost 1,000 customers using its technology, which is an exponential expansion from the 35 customers it had when the business was formed. He notes that the CRM is mostly viewed as management systems for data but says DriveCentric is aligning more with the trends in the auto industry, which have shifted to being more in tune with "engagement first."

DriveCentric, according to Roessler, is viewed more as a "chat tool" that puts all customer communications in one place. Unlike other systems' broader key performance indicator (KPI) approach, DriveCentric reportedly focuses on dealers' responses to real-time digital customers and ongoing engagement with them.
Roessler states DriveCentric has been able to act more as a technology company and that its main objective is to build the technology for dealerships and eliminate dealers' need for multiple platforms and windows on their screens. DriveCentric allows for dealers' tasks to be completed in one platform that has integrated many different systems.
While dealers are still receiving dozens of traditional emails and phone calls per day, Roessler notes that preferred communication methods are transitioning into texting, video, and live streams because many customers do not want to visit dealerships to purchase their vehicles anymore.
Roessler feels that the car buying process is now a "pathway" and dealers should notify customers up front that much – or all – of their car buying journey can be done digitally. He notes that dealers now need to be proactive instead of reactive and must offer newer "avenues" of sales like the methods used by Carvana that require no visits to a dealership.
Roessler suggests dealerships can focus more on the convenience aspect of car sales when they have access to a platform like DriveCentric, and they need to immediately let prospective buyers know these newer technologies such as live stream communications are available. Not doing so, he says, can lead to lost customers.
Touching on DriveCentric's upcoming plans, Roessler notes it will be expanding on improving chat features, expanding digital retailing, and building tools for the service lane. The company has recently expanded to Canada and has also been launching the platform for dealers remotely for six years.
Switching to another CRM understandably makes dealers nervous, but Roessler reports that DriveCentric makes the transition easy with advanced importing tools. Along with other engagements, Roessler will be attending the upcoming Digital Dealer Conference & Expo, NADA Expo, and Driving Sales Executive Summit to share what DriveCentric can do for dealers.
Schedule your demo with DriveCentric here!
---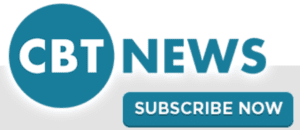 Did you enjoy this interview with Steve Roessler? Please share your thoughts, comments, or questions regarding this topic by connecting with us at newsroom@cbtnews.com.
Be sure to follow us on Facebook, LinkedIn, and TikTok to stay up to date.
While you're here, don't forget to subscribe to our email newsletter for all the latest auto industry news from CBT News.