Welcome to this episode of The Friday 5 with Steve Greenfield, Founder and CEO of Automotive Ventures, an auto technology advisory firm that helps entrepreneurs raise money and maximize the value of their companies.
The September Automotive Ventures Intel Report is out, and if you haven't yet downloaded your copy, check out our deep dive on the automotive risk assessment, where we dig further into the big industry trends that are most likely to impact dealership operations and profitability. You can get your free copy of the latest intel report at AutomotiveVentures.com.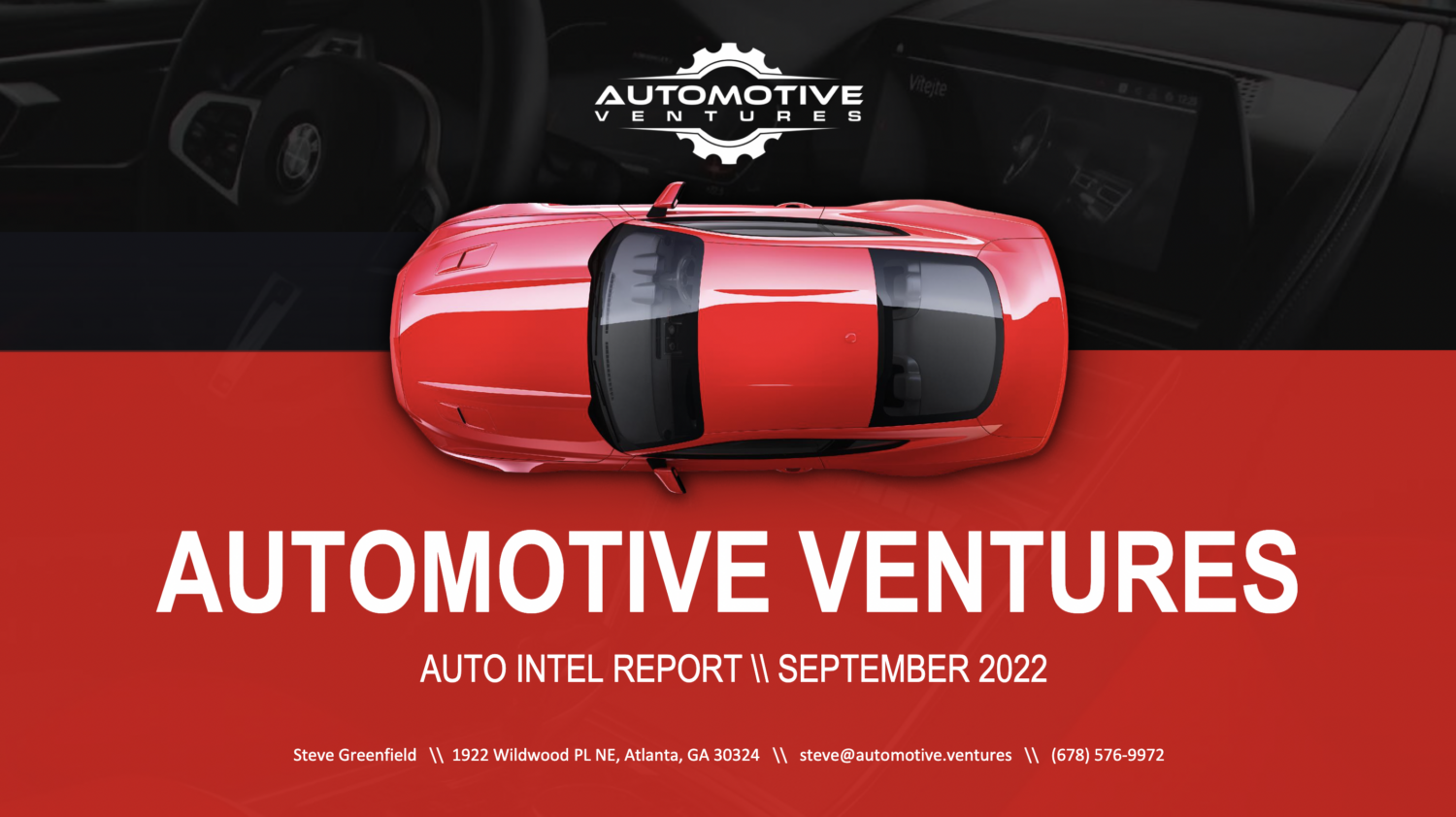 —–
On this week's Friday 5, interesting news that Buick will offer to buyout any of its US dealers who do not want to make the investments necessary – as the brand transitions to an all-electric lineup by the end of this decade.
Buick had 1,963 US dealerships at the start of 2022. It's worth noting that only 13 of those were standalone franchises — the majority have dual showrooms with GMC — so virtually all dealers who take a buyout likely would continue with other GM brands.
Buick does not plan to introduce any new internal combustion vehicles after 2024 – the year that its first full EV is scheduled to arrive.
The Buick buyouts come after GM used a similar approach to eliminate about one-third of its nearly 900 US Cadillac dealerships since 2020. The Cadillac offers generally were in the range of $300,000 to $500,000 per store.
The dollar amounts that Buick dealers will be offered to walk away, is unclear at this point.
Cadillac, like Buick, plans to stop selling gasoline-powered vehicles by 2030. GM is requiring Cadillac dealerships that stayed with the brand to invest an average of $200,000 on chargers, tooling, and training for EVs.
Buick was the only one of GM's four US brands to achieve a sales increase in the automaker's home country last year. It sold 179,799 vehicles, an 11% increase from the previous year. This equates to only 92 new vehicles sold per Buick franchisee. But, it's gotten worse this year – the brand's US sales plunged 57% to 48,075 in the first half of 2022.
Hopefully, the remaining Buick stores are much more profitable after this downsizing.
And, as a result, the remaining Buick dealers should see their valuations increase. If the brand's transition to EV is successful. We'll keep a close eye if other legacy OEM brands decide to go the same direction as Cadillac and Buick and offer a financial incentive to buy out any of their US dealerships.
Companies to Watch
Every week we highlight interesting companies in the automotive technology space to keep an eye on. If you read my monthly industry intel report, I showcase a few companies each month, and we take the opportunity here on the Friday 5 to share some of those companies each week with you.
Today, we have two companies to watch: One Dealer Lane and BiKube.
One Dealer Lane is a digital powersports platform. By eliminating the need for multiple systems and providing a centralized lending model, their system provides a seamless digital customer experience that enhances productivity and profitability.
The reason that I love One Dealer Lane is that the business was developed and built by dealers.
The company began out of discussions between principals of Schomp Automotive Group and principals of Steamboat Powersports Dealer Group about the need for a single-point sales software that allows dealerships to offer a more cohesive, complete customer experience in the efficiency of the overall sales process, along with the delivery of digital finance and insurance products.
One Dealer Lane was formed to develop a single-point sales software initially capable of providing a centralized lending center module embedded with custom-tailored protection products for powersports and designed to automate sales operations, provide transparency to customers and improve dealers' bottom lines.
You can check out One Dealer Lane at www.OneDealerLane.com.
Our second company to watch this week is BiKube.
BiKube is an innovative new cycling safety product that communicates your presence directly to cars and trucks on the road — bypassing drivers who are often distracted, disengaged, disoriented, or even hostile to cyclists.
Unlike other cyclist safety products on the market, BiKube does more than simply warn the cyclist or driver about likely collisions. The BiKube incorporates a patent-pending reflector technology that greatly amplifies the detectability of the cyclist to vehicle collision avoidance systems thereby activating its automatic emergency braking capabilities to intervene and help prevent collisions with cyclists — which equates to collision avoidance, not just collision warning!
The reason that I love BiKube is that nearly 1,000 bicyclists die and over 130,000 are injured in crashes that occur on roads in the united states every year.
Don't cars already have anti-collision technology? Yes, the majority of vehicles now have sophisticated collision avoidance systems. But they were designed to see other cars which are large metallic objects. Radar-based collision avoidance systems have great difficulty seeing smaller non-metallic objects like pedestrians and cyclists.
Because cyclists must share the road with cars and trucks they are in greater danger. Visibility is vital to being safe. BiKube increases the visibility of cyclists to vehicles and activates the collision avoidance system in cars to protect cyclists from collisions.
Radian's BiKube optimizes the object detection capabilities of a vehicle's own collision avoidance system.
You can check out BiKube at www.RadianBiKube.com.
—–
If you're an auto tech entrepreneur working on a solution that helps car dealerships, we want to hear from you. We are actively investing out of the Automotive Ventures DealerFund.
If you're a dealer who wants to invest in early-stage AutoTech companies that benefit your business, let me know at steve@automotiveventures.com. We are still accepting new investors into the fund.
——
The Future of Automotive Retail has finally been published. 
The book is my attempt to provide the industry with a framework for the various threats and opportunities that are swirling and offer some practical advice on how best to navigate the next 5 to 10 years. 
In the book, I make the argument that our industry is going to see more change in the next 10 years than it's experienced in the past 100.
You can find the new book on Amazon or just go to FutureofAutomotiveRetail.com. 
If you get a chance to read it, drop me a line and let me know what you think at steve@automotiveventures.com. I'd love to discuss it with you.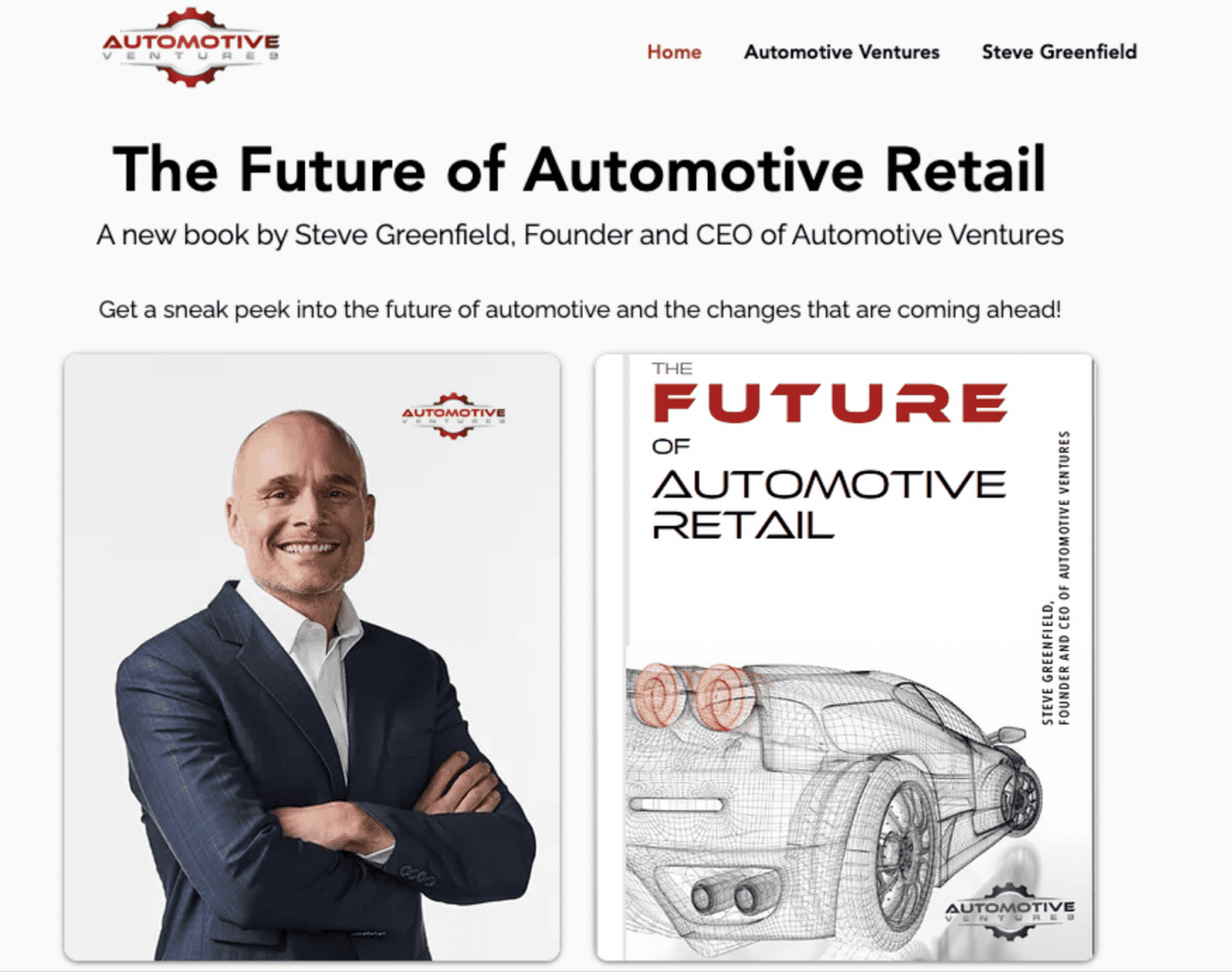 So that's your weekly Friday 5, a quick wrap-up of the big deals in the automotive technology space over the past week.
If you're an early-stage automotive technology entrepreneur looking to raise money, or an entrepreneur who is trying to decide whether and when they should raise money or sell their business, I'd love to speak with you.
Thank you for tuning into CBT News for this week's Friday Five, and we'll see you next week!
---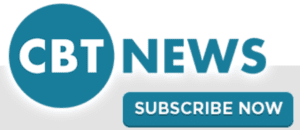 Did you enjoy this episode of the Friday 5? Please share your thoughts, comments, or questions regarding this topic by submitting a letter to the editor here, or connect with us at newsroom@cbtnews.com.
Be sure to follow us on Facebook, LinkedIn, and TikTok to stay up to date.
While you're here, don't forget to subscribe to our email newsletter for all the latest auto industry news from CBT News.