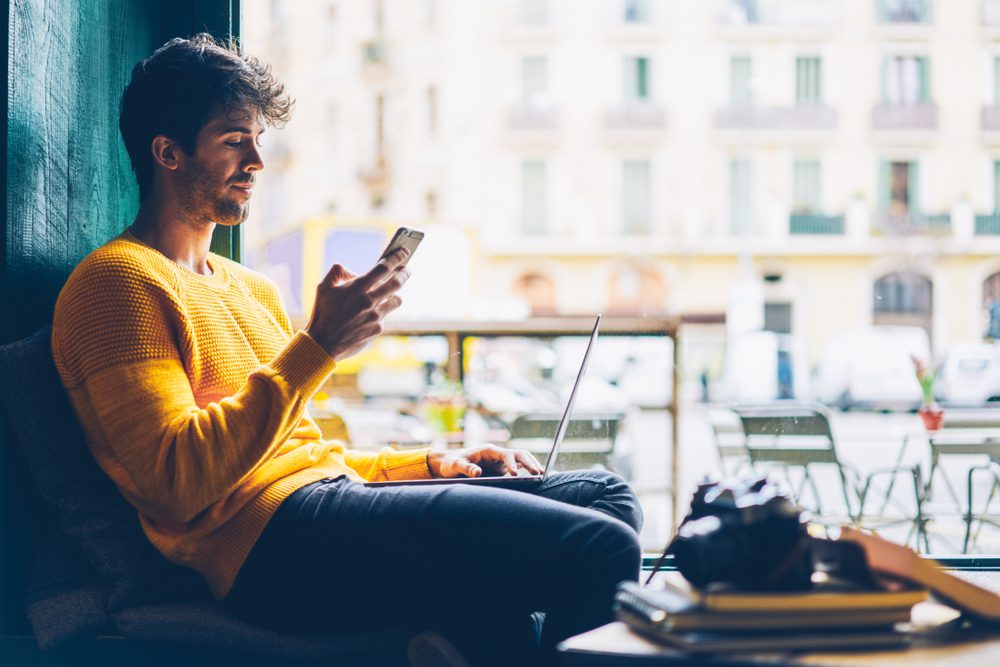 Smartphone use in the United States has increased in recent years to 81% of the total population. For those earning more than $50,000 annually, smartphone ownership increases to well above 90%, mainly in users between 18 and 49 years of age, according to Pew Research. An average American adult spends nearly four hours of their time on their mobile device daily. It's something that auto sales has worked hard to embrace in recent years. 
The service experience is still heavily dependent on phone and email communication, however. What customers want from their service visit is something that closely resembles other non-invasive services and purchases in their life like mobile ordering from Starbucks or scheduling a flight. 
For some people, it's about convenience while for others it's about maximizing the hours in their day.  Regardless of the reasoning, it's clear that OEMs and dealerships need to provide the seamless experience customers want via their mobile devices especially as it pertains to these four areas.  
Booking Service Appointments
In the service department, booking an appointment is tantamount to a coffee-drinker placing their mobile order. If the process isn't smooth placing an order with Starbucks, the thirsty traveler will try the competitor, Caribou Coffee – unless they're extremely loyal, that is. 
With service departments, an online, mobile-friendly appointment scheduler is a fundamental tool to provide. The consequence of not providing easy appointment scheduling with a smartphone isn't just about losing this service visit to a competitor. If they 'WOW' your customer, you might've lost them for life. 
Try your service appointment schedule tool using a smartphone. Odds are that you'll find it frustrating and clunky. If that's the case, it's time to get it fixed through whoever provides it for you, or switch providers. 
Arriving in the Service Department
It's common for service drives to be congested at certain times of the day, and making your clients wait for service advisors often results in declined services as they rush out the door. But that can be mitigated by providing a venue for checking in for their appointment on their smartphone instead.
What that looks like depends on your vendor. Options like Dealer-FX have self-service tools baked into their products that can allow customers to check in for their appointment independently.  
Quote Approvals
Unless specifically requested, the time has passed for quote regarding additional services and repairs to come through a voice call alone. Dealers must offer transparency in the service process to build and increase trust with customers. Providing quotes intelligently to a customer's smartphone can be less intrusive and have the advantage of offering indisputability.
A visual walkaround or snapshot of a needed repair or service allow the customer to respond in their time. Even while in a meeting, they can view the images and the repair and respond – typically almost immediately.  
On-the-Go Payment
Paying for an invoice often requires that the customer arrives before the service department closes or reciting their credit card number over the phone to a cashier. It's a sticking point for some, ending the visit on an inconvenient note or a feeling of insecurity. 
With options like Apple Pay and Google Pay easily integrated into mobile checkouts, there's no reason that your dealership shouldn't offer mobile payment options. It eliminates a step when they arrive at the dealership to pick up their vehicles and, simply put, enhances the customer experience in the service department. 
All in all, it's about providing the experience the customer wants. Dealers may need to take a hard look at replacing their archaic DMS systems or finding integrations that meet their customers' demands. 
Dealer-FX CEO Bill Lucchini says, "Too many dealers are saddled with software from companies that built their code in the '80s and '90s. Today, customers expect a simple, modern, mobile-centric experience and when dealerships disappoint them, it results in low satisfaction and customer defection. As an industry, we need to provide a better experience and if we do, customers will be more loyal and dealerships will thrive."
---
Did you enjoy this article from CBT News? Read more here.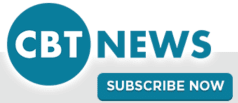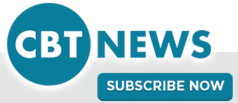 Be sure to follow us on Facebook and Twitter to stay up-to-date or catch-up on all of our podcasts on demand.
While you're here, don't forget to subscribe to our email newsletter for all the latest auto industry news from CBT News.