Today's Featured Interview: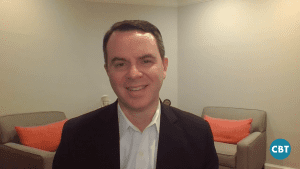 J.D. Power's Tyson Jominy on how 2020 results can prepare car dealers for the year ahead
To understand where 2021 auto sales could potentially be headed, dealers have to look back at what happened in the fourth quarter of 2020. On today's show, we speak with Tyson Jominy, Vice President of data and analytics for J.D. Power who provides expert insight into the current state of the automotive industry. Watch the full segment here.
Top Headlines:
The 2021 Detroit Auto Show has been canceled and replaced by an outdoor event. According to event organizers, the new event will take place at a racetrack in Pontiac, Michigan. Details for the gathering are still being worked out, but the event is expected to be on a much smaller scale than the annual auto show. The original auto show was initially moved from June to September before being canceled altogether. Further details on the new event are expected to be announced in the next few months.

The National Automobile Dealers Association has a new Chief Operating Officer. John Beckman was named to the position this week after previously serving as NADA's senior vice president of dealership operations since October of 2019. Steve Park, vice president of dealership operations, will take over for Beckman as the new senior VP. Before joining NADA, Beckman served in many automotive executive positions with J.D. Power and Keystone Automotive.
BMW saw an 8.4% drop in total vehicle sales in 2020 as the automaker dealt with strains related to the COVID-19 pandemic. BMW took the biggest hit in the states as U.S. sales dipped 18%. Despite the year-long struggle, the german automaker finished strong with Q4 year-over-year sales rising by 3.2%. In a statement, BMW board member Pieter Nota said, "we succeeded in concluding the year with a strong fourth quarter and once again we lead the premium segment worldwide."
While the auto industry expects to have a big year in sales, high transaction rates are expected to continue rising. Average new vehicle transactions finished 2020 above $40,000 for the first time ever. As the EV market continues to grow and gain support from the new presidential administration, that number could continue to climb. Tesla was one of only three automakers to post an increase in U.S. sales for 2020. If the new car transaction average continues to rise, analysts believe that many new car buyers will begin to turn to the used-car market.
News & Opinion: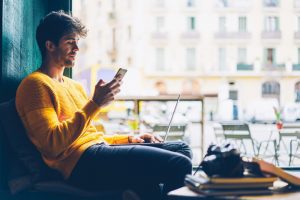 Seamless mobile experience in service a customer expectation in 2021
Smartphone use in the United States has increased in recent years to 81% of the total population. For those earning more than $50,000 annually, smartphone ownership increases to well above 90%, mainly in users between 18 and 49 years of age, according to Pew Research. An average American adult spends nearly four hours of their time on their mobile device daily. It's something that auto sales has worked hard to embrace in recent years. The service experience is still heavily dependent on phone and email communication, however. What customers want from their service visit is something that closely resembles other non-invasive services and purchases in their life like mobile ordering from Starbucks or scheduling a flight. Read More
Additional factories idled due to semiconductor chip shortages
Many of the major car manufacturers in the United States are feeling the pinch as parts suppliers are unable to provide the necessary microchips for assembly. Production has been delayed in some capacity by Fiat Chrysler, Ford, Toyota, Nissan, and Volkswagen, and others are likely affected as well. AP News is reporting that Ford's Louisville, KY plant has idled a week ahead of schedule due to the shortage, affecting Ford Escape and Lincoln Corsair production, and Toyota's Tundra assembly line in San Antonio, TX has been forced to slow their output. FCA has had to shutter their Brampton, ON and Toluca, MX plants as a result as well. Read More
---
Did you enjoy today's automotive newscast? Please share your thoughts, comments, or questions regarding this topic with host Jim Fitzpatrick at jfitzpatrick@cbtnews.com.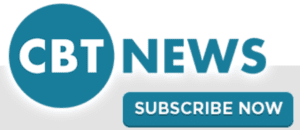 Be sure to follow us on Facebook and Twitter to stay up to date or catch-up on all of our podcasts on demand.
While you're here, don't forget to subscribe to our email newsletter for all the latest auto industry news from CBT News.