In Southern Ontario, COVID-19 affects customer sentiment just like the rest of the world. Google reports that 59% of car shoppers would complete their purchase online if the option existed. That's driven dealers like Ontario-based Policaro Group to develop their online retail solution known as Policaro Access, giving customers the option to shop in person or through virtual means.
CBT News asked CEO Francesco Policaro and Executive VP Hans Bigler a few questions regarding their approach to embracing technology and its use in the customer experience today.
Q: How is the automotive sector innovating during the pandemic?
Francesco: From an automotive retail standpoint, dealers are looking to digitize the online process to provide customers with a more streamlined and efficient purchase journey.  From more online content to at home test drives and enhanced online buying tools.  This is led by consumer demand as 63% of intenders prefer pickup and delivery options for both sales and test drive experience.
Advertising Partner

Dealers are also looking to improve the speed in which we can transact both in sales and after sales.  In After Sales, Mobile kiosk pick up and drop off, shorter wait times and text message communication and online payment options are being utilized to improve the experience while eliminating the need for in-person interaction.
Hans: The pandemic has had a significant impact for both clients and the in-dealership teams. It has sped up and forced dealers to innovate and change. Many of our support teams from accounting to marketing have made the shift to work from home, a trend that we have seen through out the industry.
At Policaro Group we have made a specific effort to focus on the client experience. Policaro Access developed in conjunction with ACE Marketplace has several amazing client benefits. The new self-service test drive feature would be a great example of the need to innovate during the pandemic. This enables a client the ability to select the vehicle of choice, book their preferred time and date online and enjoy a test drive with out the presence of a sales consultant.
From a automotive retailer perspective self-service test drive includes innovative features such as drivers license fraud detection, real time GPS tracking of test drive routes, toll road reconciliation along  with other features such as live vehicle fuel levels to ensure the vehicle is always ready for the client.
Q: What do you see happening with the car buying experience as connected cars become more prevalent?
Francesco: ACES (autonomous, connected, electric and shared) continue to move automotive retail towards significant digital change. As customers' behaviors and expectations change one this is certain, automotive must catch up to other industries by combining a data driven and technological enhanced experience with an exceptional customer experience whether in store or online.
Hans: Connected car represents a unique and exciting opportunity for both the OEM and Retailer. OEM's now have an opportunity to examine the car buying experience start to finish. Simply providing retailers incentives and programs does not necessarily reflect customer expectations today. Connected car is a new sales channel that can be leveraged to integrate the dealerships customer know how to provide an enhanced experience for the consumer. Information such as average drive times, proximity to charging infrastructure or lifestyle destinations will all play a role in how the car buying experience evolves over the coming years. Customizing vehicle purchase options to a consumers' driving habits will ensure the purchase process is quicker, easier and more enjoyable than it is today.
Q: What do customers expect in their vehicle search and shopping journey today?  How can dealers adapt?
Francesco: Customers are looking for a more simplistic, efficient, and technologically enabled experience.  An experience which also empowers them.  Dealers can adapt by revisiting traditional roles and hiring the right talent.  Dealers can support this talent by refining their omni-channel approach through the development of technology and robust data analytics.
Hans: Research shows more and more consumers are looking for transparency, speed, and convenience when purchasing a vehicle. Dealers can adapt by removing obstacles that cause friction along the purchase process.
Policaro Access self-service test drive, as mentioned, ensures the vehicle is prepared and waiting for the client's arrival. Gone are the days of 20-minute waits while a sales associate searches for keys or runs to get fuel and a wash. Dealers need to meet clients on their terms when it is convenient for them.
We have also introduced Policaro Access home delivery. An Uber like experience where the client receives a text link to watch their new vehicle being delivered to their home. Again, respecting the clients time in a transparent approach that takes any guess work out of the process. Leveraging technology to speed and enhance the client's digital and instore experience will only continue to grow as the vehicle sales process continues to evolve in these changing times.
---
Did you enjoy this article from Jason Unrau? Read other articles from him here.
Be sure to follow us on Facebook and Twitter to stay up to date or catch-up on all of our podcasts on demand.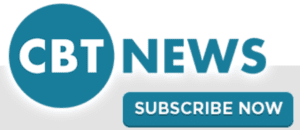 While you're here, don't forget to subscribe to our email newsletter for all the latest auto industry news from CBT News.