Customer retention continues to be a problem for auto dealerships. Less than 1 in 3 service visits are at dealerships once a vehicle reaches three years of age. Coincidentally, that's the same time when most warranties expire. The expectation of a superior customer service experience just isn't being realized. And when it comes to cost and convenience, customers are going elsewhere for their vehicle upkeep and repairs.
Although differentiating amenities are a great way to set your store apart, the primary desire for car owners visiting a service department is for a smooth, hassle-free, and convenient experience. Before trying to bring the WOW factor, perfect some customer experience staples.
Easy Online Appointments, Confirmations
In some industries, an effective online booking service can add as much as 120% in revenue. For service departments, it's tricky to set up an online scheduler because of human variables. Are service advisors and BDC personnel going to double-book slots? Will the technicians be able to stay on schedule? What happens if you're understaffed for a few days? It's a real possibility with COVID-19 infections continuing to rise.
Regardless of how you execute the actual appointments, consumers expect convenient online booking. It's isn't good enough to expect a customer to call in or email the service department to wait for a reply. In that time, they're already browsing to find another dealership where they can confirm an appointment online.
As well, confirmations are key. Whether you're emailing back an auto-responder or a call center employee is making calls, each appointment set online should have a response to confirm their time slot and services requested.
Quick (and Safe) Check-In
As the pandemic drags on, more customers are taking precautions regarding physical distancing and safety. When they arrive in the service drive, an expediated check-in process that limits face-to-face time is key. Advance scheduling should prevent long lines with clusters of customers.
For safe check-ins, more customers are turning to pick-up and delivery services. Not only is it convenient for customers, but it allows more time with the vehicle to upsell.
Unintrusive Upsells
And with upsells, customers continue to want communication in the least disruptive way. Avoid annoying your service customers by confirming at check-in how they wish to receive communications. Text messages are often the top request.
As you convey issues with their vehicle, be concise and direct with proof when possible. If brake pads are worn out, consider sending a video by text showing the worn-out pads and mentioning the cost. Despite more people working from home than usual, interruptions by unexpected calls are still annoying during productive hours, and emails can take time to be replied to.
Always Fixed First Visit
The ultimate way to develop customers who love your dealership's service department is to ensure their vehicles are repaired or serviced properly on the first visit. In today's service climate where every additional visit is seen as a possibly risk or exposure, an unfixed issue is amplified.
Before delivering a vehicle back to a customer or letting them know it's completed and ready for pick-up, each vehicle should go through a two-point FFV check. First, the technician should verify the fix has been done (or it legitimately can't be duplicated), and a foreman or manager should perform a secondary check.
More than anything, customers love when their vehicle service is easy to arrange and completed accurately. If you satisfy them with these items, you'll undoubtedly boost your retention rates.
---
Did you enjoy this article from Jason Unrau? Read other articles from him here.
Be sure to follow us on Facebook and Twitter to stay up to date or catch-up on all of our podcasts on demand.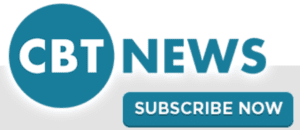 While you're here, don't forget to subscribe to our email newsletter for all the latest auto industry news from CBT News.